PHRE-Affiliated Campus Organizations
Art of Living Club
Philosophy & Religion Club
---
Philosophy Links
General Reference Guides & Search Engines
Professional Organizations
Teaching & Philosophy
Classical Greek Philosophy
Philosophy of Mind
David Chalmers' Site O' Links
This site, created by a renowned philosopher of mind at the Australian National University, is a real treasure chest for students interested in the study of consciousness and the philosophy of mind.
Epistemology
The Epistemology Page
A very detailed bibliography of all things related to the study of knowledge and reasonable belief, by esteemed Yale philosopher Keith DeRose
---
Religious Studies Links
General Reference Guides & Search Engines
Islam
Eastern Religions in General
Buddhism
---
Interdisciplinary Philosophy / Religious Studies Links
Asian Studies (including Religion and Philosophy)
Psychology and Religion
Women, gender, and religion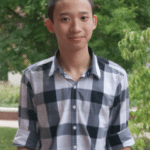 The atmosphere at Truman is warm. People here are friendly and are willing to help you whenever you need it. Also, there are plenty of organizations available to help international students to make new friends, understand new cultures, and enjoy life in America.