Home to Most of Our Students
Living on campus allows you to experience college life to its fullest. You are close to classes, the library, and the Rec Center, with easy access to the student activities that make campus life so rewarding. Home to nearly all of our freshmen as well as a majority of our sophomores, juniors, and seniors, each of our university residences has its own unique personality.
Explore Campus Housing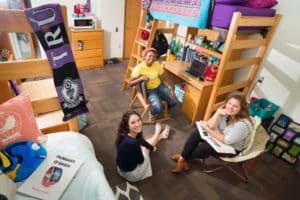 Experiential Learning Facilities
You have access to learning spaces where you can pursue your interests and explore possible fields—scientific teaching and research labs, art and music studios, nursing simulation center, television studio, observatory, planetarium, and the University Farm.
Explore Campus Facilities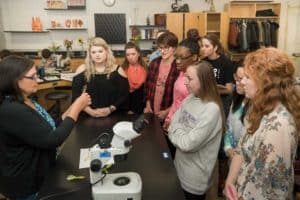 Sunny Places to Study
Pickler Memorial Library—complete with lots of open space, window seating, views of the Quad, and a large atrium—features Starbucks, computer labs, group meeting and study rooms, assistive technology lab, and many other student services available. The Student Union Building also has plenty of spots where you can eat, socialize, attend events, and study.
Explore Pickler Memorial Library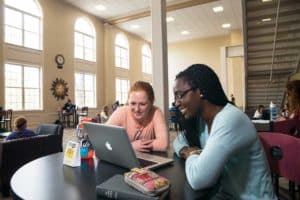 Active Recreation
Our Recreation Center provides a place for students to stay active and healthy through the use of our multiple gymnasiums, weight room, cardio equipment, fitness classes, intramural sports, and more. The Quad, a large grassy area in the heart of campus, is a fun and relaxing place with all kinds of spontaneous events from Frisbee, to yoga, to an energetic game of Humans vs. Zombies.
Explore Student Recreation Center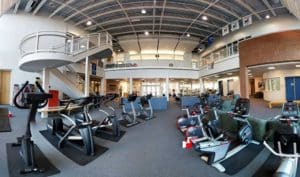 Explore the Truman Campus
Whether you're preparing for a visit or can't make it to campus in person, you can get a glimpse of our beautiful campus. Take a Virtual Tour to explore campus more in depth as your student tour guides introduce you to some of their favorite places through videos and photos. Or watch our One-Minute Tour for a quick walk around campus.
Virtual Tour
Photos
Campus Map