Now is the time to

apply

!
Experience Campus in Person
The best way to learn about Truman is to visit campus —  we're excited to meet you and show you around. Pick a day and the things you want to do. Then get ready for a great day. Unable to attend a visit session or tour? We've got you covered with our Virtual Tour.

Weekday Visits
During a weekday personal visit, you meet with an Admission Counselor who can answer your questions about financial aid, major or academic interests, extracurricular activities, residence life, and the application process. Guided campus tours visit the residence halls, academic buildings, and recreational areas. You can even stop by the University Bookstore in the Student Union Building to purchase Truman apparel.
If classes are in session the day you visit, you can request to meet with a professor. At Truman, our professors are recognized for their dedication to teaching and are motivated to help you reach your potential. Other appointment options include conversations with athletic coaches, lunch on campus, and class observations. Plus, Truman has a number of student service offices that you can visit while on campus. Want to learn more about our Career Center? Are you interested in Study Abroad opportunities? We will work to accommodate all of your appointment requests so that your weekday visit is as unique as your interests.
---
Senior Open House
Senior Open House Registration Form
Truman State University's Open House on Monday, October 14, 2019 allows senior prospective students and families the opportunity to learn about our community. The event includes a welcome address, admissions and scholarship information, a campus tour, lunch, a student panel, various presentations, and the option to request to meet one-on-one with a faculty member, admissions counselor, or other student service representative. The tentative schedule of events will give you an idea of how much information about Truman you will discover during this day.
This event is open to seniors in high school planning to be freshman in college in fall 2020. If you are a potential transfer student or younger student, we invite you to explore our other visit options.
---
Saturday Showcase Events
Our Saturday Showcase Events are full-day events that provide as much information about Truman as possible in a one-day visit. Showcases are a great way for you to tour campus, meet future and current students, talk with faculty, and attend a presentation on financial aid or study abroad opportunities.
You're invited to attend any of our Saturday Showcase Events held throughout the year, and students of any age are welcome. The tentative Showcase schedule will give you an idea of how much information about Truman you will discover during a Saturday Showcase Event.
Upcoming 2019-2020 Showcase Event Dates:
November 2, 2019
January 25, 2020
March 28, 2020
April 25, 2020
---
Saturday Visits
Each Saturday Visit includes a presentation by an admission counselor and a walking tour of campus led by a student. Please allow around two hours for your Saturday Visit.
Note that Saturdays Visits are separate from the Saturday Showcase Events and special appointments are not available during a Saturday Visit. If it is important for you to meet with a faculty member or with another campus office, consider attending a Saturday Showcase Event or weekday personal visit instead.
Upcoming 2019-2020 Saturday Visit Dates:
October 5, 2019
November 16, 2019
December 7, 2019
February 1, 2020
February 15, 2019
February 29, 2019
March 21, 2020
April 18, 2020
---
Group Visits
Trying to plan a weekday visit for a group of five students or more? Truman offers a number of activities that can be customized to fit your group's needs when you visit Truman. Whether you want a tour of campus, academic presentations, or a behind-the-scenes visit to one of the various campus facilities, the Office of Admissions will be happy to assist you.
Please complete the Group Visit Request Form at least two weeks prior to your visit date. After you submit the Group Visit Request Form, we will contact you to discuss the details of your weekday group request.
---
Contact the Visit Center Coordinator
Do you have questions about your visit options? Give our Campus Visit Coordinator a call at 660-785-4135 or email visit@truman.edu.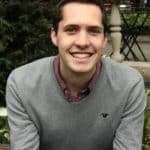 Truman allowed me to study music, manage the student newspaper, run marketing for various organizations, serve on the executive board for a Greek organization, and take courses in music and history in Salzburg, Austria, among other things. A lot of really incredible professors opened their doors to me, even when I wasn't in their department because they saw I had an interest and wanted to learn. Having such a varied background not only helped me to learn what I was and was not interested in, but also helped me land a number of different positions.