Coronavirus Updates and Resources
Campus Life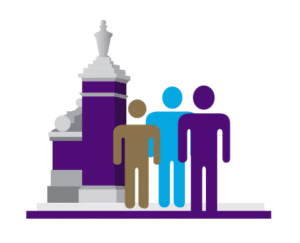 Residence Halls
See "Guidance for On-Campus Living During the COVID Pandemic."
---
Dining Services
All dining areas have returned to the typical capacities and seating.  Sodexo will follow all county health department regulations and is prepared to adjust services should the need arise.
Student Organizations and Extracurricular Events
Clubs and extracurriculars can operate, meet and host events. Organizational leadership is responsible for ensuring the group is following all of the appropriate guidelines and parameters established by the University. Departmental student organizations should work directly with their sponsoring department to ensure appropriate compliance with University protocol.
Athletic Events
All coaches, athletics staff and student-athletes will continue to follow policies and procedures recommended by the NCAA and the GLVC, as well as state and local guidelines. Fans will be permitted at Truman sporting events in accordance with local guidelines and the recommendations of the NCAA and GLVC.
University Travel
University-sponsored domestic travel will be permitted. All University travel approval processes must be followed. University-sponsored international travel is not permitted at this time.
Study Abroad
See COVID-19 Guidance for Students Planning to Study Abroad.
COVID-19 Homepage