COVID-19:  Coronavirus Updates and Resources
Coronavirus Updates and Resources

If you've had close contact with someone who is confirmed to have or is being evaluated for COVID-19, you should immediately contact the
Student Health Center
or your local provider for directions regarding testing and/or care.
Campus Updates and Communications
COVID-19 Cases  Video Updates and Tips
April 6, 2021
Campus Vaccine Clinic for Students and Employees April 7
A COVID vaccination clinic for Truman students, faculty, staff and food service employees will take place on campus from 8 a.m.-4 p.m. April 7 in Pershing Arena. This clinic is for the Truman community only. Four hundred doses are expected to be available on a first-registered basis. If needed, another clinic will be announced for the following week.
Read more>
April 6, 2021
A.T. Still University to Host COVID-19 Vaccine Clinic April 6-7
A.T. Still University-Kirksville Family Medicine will be hosting a COVID-19 vaccine clinic from 10 a.m.-6 p.m. April 6 and 7 at the Gutensohn Clinic, located at 800 W. Jefferson St., Kirksville, Mo. The one-dose Johnson & Johnson vaccine will be administered to patients age 18 and older at no cost and by appointment only. Appointments will be scheduled in 15-minute intervals. Participants will be required to follow CDC guidelines, including wearing a mask and social distancing.
Read more>
April 6, 2021
Veterans Eligible to Receive Vaccine in Kirksville
The Harry S. Truman Memorial Veterans' Hospital, based in Columbia, Mo., will conduct a COVID-19 vaccination clinic April 10 in Kirksville for veterans who are eligible for VA health care. Vaccinations will be administered by appointment. To schedule an appointment, call 660.627.8387.
April 6, 2021
Local Vaccine Providers
As COVID-19 vaccines become more available in the area, these are some local providers that will be able to administer it. Although guidelines suggest a tiered system in order to reach the most vulnerable populations first, most providers maintain a waitlist and will administer doses more freely in instances where it can eliminate waste. Those who would like to be vaccinated are encouraged to contact providers and inquire about being waitlisted.
Read more>
---
Face Coverings Required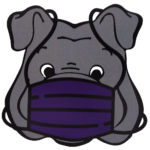 Tuman State University requires face coverings for all students, faculty, staff, and visitors while on campus. Wearing facial coverings at all times when inside university-owned and controlled buildings will be mandatory EXCEPT:
When in a private office (individuals may require facial coverings in their private offices)
For students, when in their assigned residence hall room
When eating and drinking
When an alternative has been approved as part of the Americans with Disabilities Act or religious observance accommodation processes
Outdoors when a social distance of at least six feet can be maintained
Maintain a social distance of six feet at all times.