CORONAVIRUS UPDATES AND RESOURCES
Health and Wellness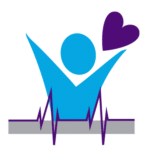 Vaccination Policy
While all students and employees are strongly encouraged to get vaccinated, there is no vaccination requirement at this time. It is important to note that based upon CDC guidance, there are a number of significant benefits of being vaccinated, including that fully vaccinated people can:
resume activities without wearing masks or physically distancing, except where required by federal, state, local, tribal, or territorial laws, rules and regulations, including local business and workplace guidance.
refrain from testing following a known exposure, if asymptomatic, with some exceptions for specific settings.
refrain from quarantine following a known exposure if asymptomatic.
Masks
Vaccination Status
COVID-19 vaccines are currently not mandatory for students or employees, but they are strongly encouraged. All members of the campus community are expected to practice personal integrity. This includes being honest about one's own vaccination status and respecting the privacy of others' health information.
There may be outside opportunities which require participants to be vaccinated. Examples include NCAA sanctioned activities and clinical education experiences. Students, faculty and staff who participate in these activities may be required to show proof of vaccination.
Experiencing COVID-19 Symptoms
If symptoms of COVID-19 are experienced (without a separate known cause, e.g., asthma, allergies, etc.), the individual should not come to campus or leave the residence hall. Faculty should contact their department chairs; staff should contact their supervisors; and students should contact their faculty members.
Testing
The University will not conduct entry testing of returning students, faculty and staff. The Student Health Center will continue to provide testing for students only. Faculty and staff members should contact their health care provider for any testing needs.
Contact Tracing
The University will work with the Adair County Health Department to conduct contact tracing for Truman students who test positive for COVID-19. Public health privacy requirements will be followed.
Isolation and Quarantine
[Updated 1-5-22] In accordance with updated CDC guidelines, the University is changing the time for isolation and quarantine to a minimum of five days. Students will be provided with a KN95 mask to wear after release from isolation and quarantine.
Isolation: Everyone who has presumed or confirmed COVID-19 should stay home and isolate from other people for at least five full days (day 0 is the first day of symptoms or the date of the day of the positive viral test for asymptomatic persons). They should wear a well-fitting mask when around others for an additional five days. People who are confirmed to have COVID-19 or are showing symptoms of COVID-19 need to isolate regardless of their vaccination status.
Quarantine: Individuals who are not fully vaccinated, including boosters, who come into close contact with someone with COVID-19 must quarantine for five days and wear a well-fitting mask for an additional five days to minimize the risk of infecting others. Individuals who have received all recommended vaccine doses, including boosters, are not required to quarantine. They should wear a well-fitting mask around others for 10 days from the date of their last close contact with someone with COVID-19.
Close contact is defined as:
Being within 6 feet of someone who has COVID-19 for a total of 15 minutes or more
Living, sleeping, eating, or sharing household spaces (like bathrooms)
Providing care at home to someone who is sick with COVID-19
Being in direct physical contact with someone who has COVID-19 (i.e. hugging or kissing them)
Sharing eating or drinking utensils with someone who has COVID-19
Being exposed to respiratory droplets from someone who has COVID-19 (i.e. they sneezed or coughed on you)
Students who are in quarantine or isolation should notify their instructors and report their case to the Student Health Center at (660) 785-4182 or studenthealth@cfmcares.com.
Employees who have tested positive for COVID-19 or been in close contact with someone who tested positive for COVID-19 must report this information to their supervisor and to Human Resources. Employees may be eligible to use Emergency Sick Leave (up to 10 days) due to testing positive for COVID-19, seeking a test result due to symptoms, quarantine and isolation periods, or to receive or recover from the vaccination. To apply for this leave, employees must contact Human Resources.
Coordination of Communication
To ensure continued communication between the University and local public health entities, Melissa Garzanelli, Director of Human Resources, has been designated as the primary contact person.
Health and Wellness Updates
The most recent and up-to-date information will always be posted on the website – www.truman.edu/coronavirus/.
---
University Resources
COVID-19 Homepage
---
Last modified: Sept. 9, 2021