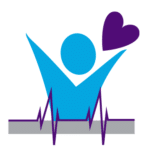 If you have had close contact with someone who is confirmed to have or is being evaluated for COVID-19, you should immediately contact the Student Health Center  (Phone: 660-785-4182) or your local provider for directions regarding testing and/or care.
Daily symptom check

All faculty, staff and students must monitor symptoms every day, including a daily temperature check, before arriving on campus or leaving a residence hall.  A new app (CampusClear) can be used to help faculty, staff and students with daily monitoring tasks. If symptoms of COVID-19 are experienced (without a separate known cause, e.g., asthma, allergies, etc.), the individual should not come to campus or leave the residence hall.  Faculty should contact their department chairs, staff should contact their supervisors, and students should contact their faculty members.

Daily Wellness Checklist (PDF) #CampusClear Symptoms

Testing

Updated Aug. 28, 2020—The Student Health Center is providing rapid COVID testing for students who are symptomatic OR who have had contact with a positive case. Send-out PCR testing, initially or as a follow-up, may be recommended for some students but this is done at the clinical judgment of the clinician. All students who have met the CDC definition of close contact with a positive case (for 15 minutes or more at a distance of 6 feet or less) must observe a 14-day quarantine period, regardless of whether testing results are negative or positive. In some cases, it may make sense to retest at a later date and in some not.

Faculty and staff members should contact their health care provider for any testing needs. If you are tested anywhere other than the Student Health Center and are notified of positive results, please contact the Health Center within 24 hours.

Contact tracing

University health professionals will work with the Adair County Health Department to conduct contact tracing if Truman community members test positive for COVID-19. Public health privacy requirements will be followed.

Coordination of Communication

To ensure continued communication between the University and local public and private health entities, Dr. Brenda Higgins, Associate Vice President for Student Wellness has been designated as the primary contact person in regard to issues of testing, contact tracing, quarantine, isolation, community spread, etc.

Student quarantine arrangements

Students who live on campus and who have been exposed to or have been tested for COVID-19 and need to be quarantined, will be asked to remain in their assigned residence hall room or apartment until confirmation from a health care provider indicates they are not infectious.  If necessary, students may be temporarily relocated to a space that has a private bathroom.  Arrangements will be made with Dining Services to prepare take-out meals for delivery to the student's quarantine location, to ensure that students have access to their meal plan during this time.   (For additional details see the Residence Life website.)

Student isolation arrangements

Students who live on campus and who become ill and need to be isolated will be provided a single living space with a private bathroom.  Arrangements will be made with Dining Services to prepare take-out meals for delivery to the student's isolation location, to ensure that students have access to their meal plan during this time.  Depending on the severity of symptoms, the student may also wish to return to their familial home to recuperate.  (For additional details see the Residence Life website.)

Quarantine Protocols

Student quarantine/isolation daily check-ins

Students who are asked to quarantine or self-isolate will receive contact (via phone, zoom, or email) from a trained and qualified individual to conduct a daily check-in regarding status of symptoms, any concerns related to health or daily functioning, as well as experiences with potential academic barriers (technology problems, lack of clarity regarding faculty expectations while in quarantine/isolation status, etc.)

Returning to daily activity following quarantine and/or isolation

While keeping CDC recommendations in mind, the university will also seek guidance from medical professionals in and around Kirksville who are making quarantine and isolation decisions in our community based on testing procedures and the time necessary to receive accurate results.

Coping with stress

This pandemic can be stressful personally and professionally. Faculty, staff, and students should be mindful of their well-being and take steps to cope with this situation in a positive way (e.g., eat healthy, exercise, get sleep, talk with a trusted acquaintance, take breaks from the news and social media, etc.). The CDC has published information about Coping with Stress during this time. In addition, faculty and staff who are struggling to manage stress and anxiety have access to the Employee Assistance Program as part of the employment benefits package. My Student Support Program (My SSP) connects students with free, confidential emotional health and well-being support conveniently available 24/7 via the My SSP app, telephone and online. Students who are struggling are encouraged to contact University Counseling Services.
Personal Safety Practices
Individuals are asked to be considerate of others on campus and to consistently participate in the safety practices described below, as they are intended to support the health and well-being of our campus community members.
Social distancing

Maintain a social distance of six feet at all times.

Facial Coverings

Truman's Face Covering Policy

Wearing facial coverings at all times when inside university owned and controlled buildings will be mandatory except:

When in a private office (individuals may require facial coverings in their private offices)
For students, when in their assigned residence hall room
When eating and drinking
When an alternative has been approved as part of the Americans with Disabilities Act or religious observance accommodation processes.
Outdoors when a social distance of at least six feet can be maintained.
Recreation Center: All Recreation Center staff and patrons will be required to wear masks at all times. View Recreation Center Guidelines >
The University will provide one reusable, washable cloth facial covering to students, staff and faculty.  Everyone is encouraged to have at least one additional cloth face covering.  Face coverings are available for purchase at the University Bookstore in the Student Union Building, and many other retail establishments throughout the community.
The CDC has recommendations on how to wear and launder a cloth facial covering.
Handwashing

Individuals should wash their hands often with soap and water for at least 20 seconds, especially after having been in a public place. They should also avoid touching their eyes, nose and mouth. All members of the campus community are also encouraged to carry personal hand sanitizing products. The CDC has recommendations on how to wash your hands.

Buildings

Entry to and/or exit from buildings will be regulated, with some doors designated specifically as entrances or exits. Flow of traffic will also be regulated on staircases and other areas as appropriate. Signage will be posted prominently.
All classrooms will be reconfigured to maintain at least 6 feet of distance between seats.
Plexiglas/transparent barriers – Locations with high student traffic, reception areas and locations where the 6-feet social distancing is not possible will have Plexiglas shields.
Cleaning – Housekeeping crews will continue to clean restrooms, public spaces, offices and work spaces based on CDC guidelines. HVAC systems will be operated to increase airflow and provide ventilation.
Hand sanitizer stations will be available in multiple places within University buildings. This will include main entrances and areas with high visitor traffic.
Classrooms–cleaning supplies will be provided so classrooms can be cleaned as needed.
---
University Resources
COVID-19 Updates/Resources
Other Resources