CORONAVIRUS UPDATES AND RESOURCES
Health and Wellness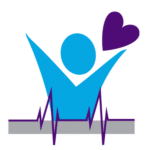 Masks
Vaccinations
While all students and employees are strongly encouraged to get vaccinated, there is no vaccination requirement at this time. To minimize the spread of COVID-19 on campus, everyone is encouraged to be current on their COVID-19 vaccinations.
Possible Exposure and Isolation
If you have been in close contact with someone who has tested positive for COVID-19, follow this CDC guidance.
For more information, see FAQ.
Symptoms
If symptoms of COVID-19 are experienced (without a separate known cause, e.g., asthma, allergies, etc.), the individual should not come to campus or leave the residence hall. Faculty should contact their department chairs; staff should contact their supervisors; and students should contact their faculty members.
Testing
The Student Health Center will conduct COVID-19 tests and has free at-home tests available.  You can also order free at-home tests from the federal government and many area providers also have testing available.
Coordination of Communication
To ensure continued communication between the University and local public health entities, Melissa Garzanelli, Director of Human Resources, has been designated as the primary contact person.
Health and Wellness Updates
The most recent and up-to-date information will always be posted on the website – www.truman.edu/coronavirus/.
---
University Resources
COVID-19 Homepage
---
Last modified: Aug. 15, 2022