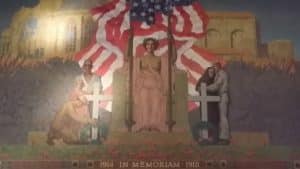 The summer internship at the National World War I Museum and Memorial in Kansas City, Mo., offers an opportunity to gain experience in archive and museum work at America's leading institution dedicated to remembering, interpreting and understanding the First World War and its enduring impact on the global community. The Museum houses one of the largest Great War collections in the world—totaling more than 100,000 objects and documents.
This is an eight-week, 20-hour-a-week unpaid internship, coinciding with the University's eight-week summer session. Students can earn between three and five credit hours. All students representing Truman in this internship program will enroll for academic credit through a department on campus willing to offer internship credit and internship supervision. The History faculty will offer such credit. Students interested in working with another department should talk to that department before pursuing this opportunity.
After being selected, the intern can work in a variety of areas at the Museum, including but not limited to:
archives
public relations
marketing
educational programming
museum development
visitors services
Assignment will be based on each intern's abilities and interests as well as the Museum's needs.
Applicants for this internship should possess strong written and verbal communication skills, excellent organizational skills, and basic computer skills, as well as an ability to work independently on multiple tasks. The successful applicants will be dependable, motivated, and resourceful.