Service-Learning Experience
Taiwan Connect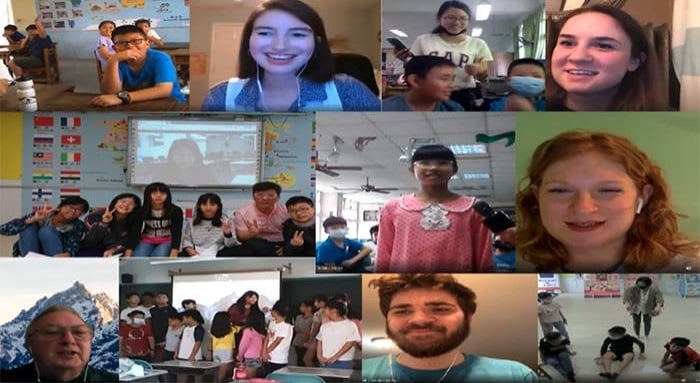 Taiwan Connect is a service-learning course offered at Truman State University that lets Truman students interact with Chinese speakers abroad to practice their language and teaching skills without ever leaving campus.
Truman students can earn one credit hour teaching English to elementary and middle school students in Taiwan via Zoom.
This experiential learning opportunity provides an innovative way for students to apply what they learn in the classroom while adding a unique experience to their resume.
For further information please contact:
Zhijun (David) Wen
Office: 338 McClain Hall
Phone: (660) 785-6016
E-mail: zwen@truman.edu
---
Explore Related Programs
Chinese Language Opportunities
Foreign Language Teacher Preparation Minor
We get the opportunity to learn a different side of a culture that we may not have seen before. It really is neat to see the impact that we are making and how much that means to students in Taiwan.