Chinese Language Opportunities
Chinese Program–杜鲁门大学 中文部
Welcome to Truman State University to learn the Chinese language and the Chinese culture!
Want to advance your career in business, foreign policy, communications, law, and more? Consider adding a Chinese Minor to your major. You will cultivate speaking, reading, writing, and listening skills and gain insight into Chinese culture and history. By completing this minor, you will be prepared to work in an increasingly globalized professional world and have attained language skills that are in high demand.
Interested in the history, languages, art, philosophy, or religions of Asia? Check out our Asian and Asian American Studies Minor. Choose from one of three tracks (East Asian, South or Pan-Asian, Asian/Asian American) and start the path toward gaining an interdisciplinary perspective concerning Asian cultures and their international influence.
At Truman, you have the opportunity to design a customized major that meets your unique needs. For example, you can design an Interdisciplinary Chinese Studies Major. Working with faculty members, we help you create a degree plan that gives you the skills you need to work toward your personal and professional goals.
Chinese Culture
Student Work: Paper Cuttings
Carmen Cochran Selected for Critical Language Scholarship Program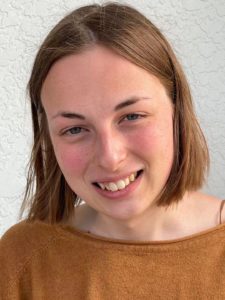 Carmen Cochran, an Interdisciplinary Chinese Studies major, has been selected for the Critical Language Scholarship (CLS) Program for the study of Chinese.
This is a highly selective award by the U.S. Department of State's Bureau of Educational and Cultural Affairs. Last fall, Carmen completed CLS's Virtual Institute program hosted by Shaanxi Normal University in Xi'an, China. After applying again, she was accepted to participate in the in-person program held at National Cheng Kung University in Tainan, Taiwan. Congratulations to Carmen for this impressive achievement!