Interdisciplinary Studies Major
Interdisciplinary Studies Major (BA, BS)
The Interdisciplinary Studies Major lets you develop an individualized academic program that's all about you. Designed for highly motivated students, this major can be a good fit if you're interested in multiple degree programs. Working with advisors, you customize a unique major that precisely matches your specific goals and interests.
The best way to decide if designing your own major is the right choice for you is to enroll in Introduction to Interdisciplinary Studies (IDSM 175) early in your Truman career.
Opportunities and Experiences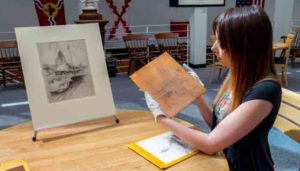 Internships
You can use your internship experience as a self-discovery tool to tweak your personalized program of study if necessary.