Design Your Own Major
Do you feel like no one major fits you? Are you having trouble deciding between two majors and a handful of minors? At Truman you can work closely with faculty mentors to design an Interdisciplinary Studies major, a unique individualized academic program that's responsive to your personal interests and professional plans. Curious about what kinds of majors Truman students have designed?  Explore the paths other students have pursued.
You can pursue a Bachelor of Arts or a Bachelor of Science in Interdisciplinary Studies. The best way to decide if designing your own major is the right choice for you is to enroll in Introduction to Interdisciplinary Studies (IDSM 175) early in your Truman career.
Interdisciplinary Minors
Rapid changes in American and world cultures have created a growing demand for people who can apply their insights to a variety of intellectual and practical challenges. When you combine the context and knowledge from several disciplines, it helps you pursue practical problems more holistically. For example, an Environmental Studies Minor requires the insights of biology, business, health, agricultural science and other areas of study. Understanding Forensic Science requires knowledge of justice systems, chemistry and other disciplines. Diversify your professional potential by adding one of our interdisciplinary minors to any major.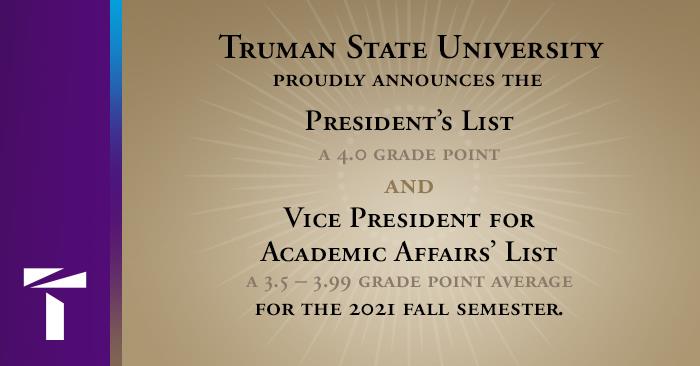 University Announces Fall Academic Honor Rolls
January 18, 2022
Students who received a grade point average of 3.5 or better during the fall semester can now find their honor roll information posted online.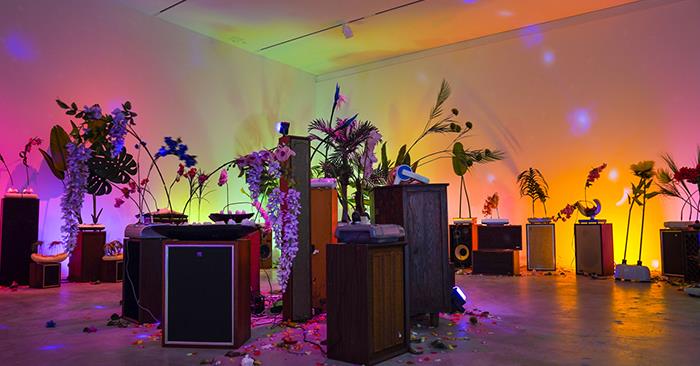 Art Gallery Presents Two New Exhibitions
January 18, 2022
The University Art Gallery will host an opening reception for two new exhibitions from 5-6:30 p.m. Jan. 18. "Greener than Grass," a new exhibition by emerging St. Louis-based artist Rachel Youn, will open in the main gallery. In the Charlyn Gallery, Rachel Hubbard Kline's exhibition "Ensemble of Fragments" engages historic archives.
Spa Day
January 26 • 12:00pm - 3:00pm
Follow Truman Interdisciplinary Studies on Facebook: