With Truman's interdisciplinary environmental studies minor, you learn to identify, analyze, communicate about, and influence the complex forces that shape the environment and living things. This minor pairs well with any major, broadening your path to pursue positions in government, private industry, and non-profit organizations.
Study the Connections Between Ecosystems
Focus on the complex interactions between humans and other components of the natural environment through coursework that combines selected courses in the earth's physical, chemical, and/or biological systems with studies in the humanities and social systems.
Discover New Connections
At Truman, we know that all fields of study are connected in complicated and fascinating ways. Environmental Studies is one of several interdisciplinary studies programs available for you to explore the new possibilities that open up when two or more fields overlap. Our interdisciplinary studies major even allows you to custom-design your own field of study.
Please contact the committee chair or one of its members with any questions about this minor.
Environmental Studies Minor Committee
---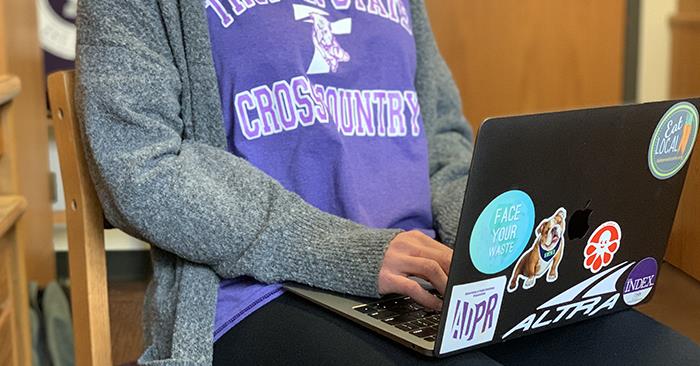 5G Service Coming to All Residence Hall Rooms
January 19, 2021
During the spring semester, the Truman residence hall wireless network is being upgraded to provide greater internet bandwidth to each student room and common area, which will result in much higher bandwidth speeds.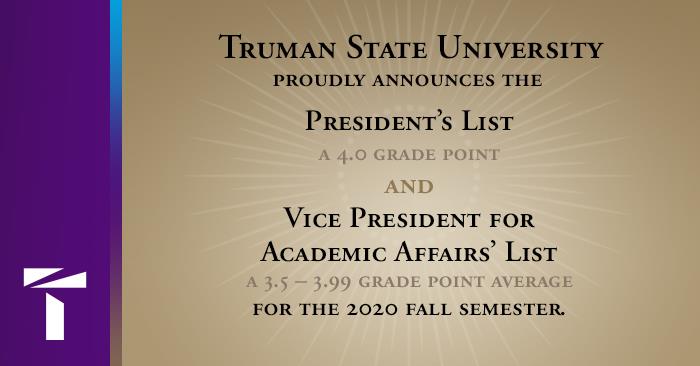 University Announces Fall Academic Honor Rolls
January 19, 2021
Students who received a grade point average of 3.5 or better during the fall semester can now find their honor roll information posted online.