Dive deep into one of the hottest fields today. With Truman's interdisciplinary environmental studies minor, you will learn to identify, analyze, communicate about, and influence the complex forces that shape the environment and the lives of living things.
Study the Connections Between Ecosystems
If you have a love for the outdoors and a desire to protect and preserve our natural resources, you'll want to consider adding this minor to your plan at Truman.
Focus on the complex interactions between humans and other components of the natural environment through coursework that combines selected courses in the earth's physical, chemical, and/or biological systems with studies in the humanities and social systems. The capstone experience is a key part of this minor, in which you'll complete an environmentally beneficial experience outside of class.
This minor pairs well with any major, broadening your path to pursue much needed positions in government, private industry, and non-profit organizations.
We Help You Succeed
At Truman, you benefit from the small classes and personal attention only available at a small undergraduate institution. You'll enjoy research opportunities that are more difficult to come by at a larger institution. Your classes are taught by professors — not graduate students — and our 16:1 faculty-to-student ratio ensures you'll receive the personal attention you need when you need it.
Discover New Connections
At Truman, we know that all fields of study are connected in complicated and fascinating ways. Environmental Studies is one of fifteen interdisciplinary studies programs available for you to explore the new possibilities that open up when two or more fields overlap. Our interdisciplinary studies major even allows you to custom-design your own field of study.
Please contact the committee chair or one of its members with any questions about this minor.
Environmental Studies Minor Committee
---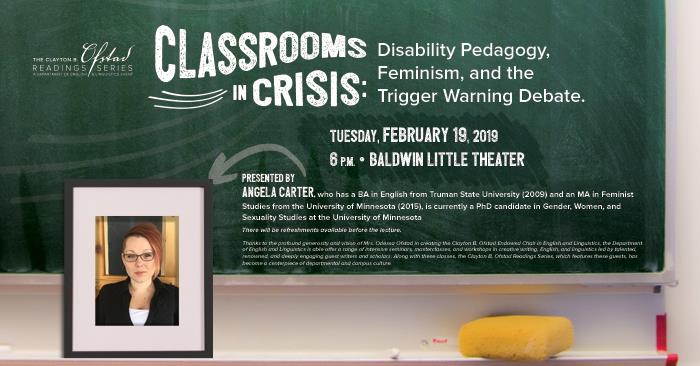 Clayton B. Ofstad Reading Series to Feature Alumna
February 18, 2019
Clayton B. Ofstad speaker Angela Carter will present "Classrooms in Crisis: Disability, Pedagogy, Feminism, and the Trigger Warning Debate" at 6 p.m. Feb. 19 in the Baldwin Hall Little Theatre.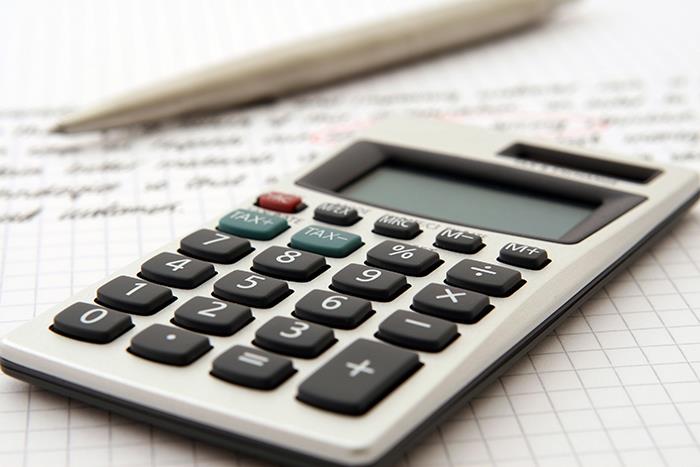 Econ Speaker Series to Examine Next Recession
February 18, 2019
Featured speaker Dr. Arun Raha will discuss "What Will the Next Recession Bring? Another Financial Crisis: Not This Time" at 7 p.m. March 4 in the Baldwin Hall Little Theatre.