With Truman's interdisciplinary environmental studies minor, you learn to identify, analyze, communicate about, and influence the complex forces that shape the environment and living things. This minor pairs well with any major, broadening your path to pursue positions in government, private industry, and non-profit organizations.
Study the Connections Between Ecosystems
Focus on the complex interactions between humans and other components of the natural environment through coursework that combines selected courses in the earth's physical, chemical, and/or biological systems with studies in the humanities and social systems. The capstone experience is a key part of this minor, in which you'll complete an environmentally beneficial experience outside of class.
Discover New Connections
At Truman, we know that all fields of study are connected in complicated and fascinating ways. Environmental Studies is one of several interdisciplinary studies programs available for you to explore the new possibilities that open up when two or more fields overlap. Our interdisciplinary studies major even allows you to custom-design your own field of study.
Please contact the committee chair or one of its members with any questions about this minor.
Environmental Studies Minor Committee
---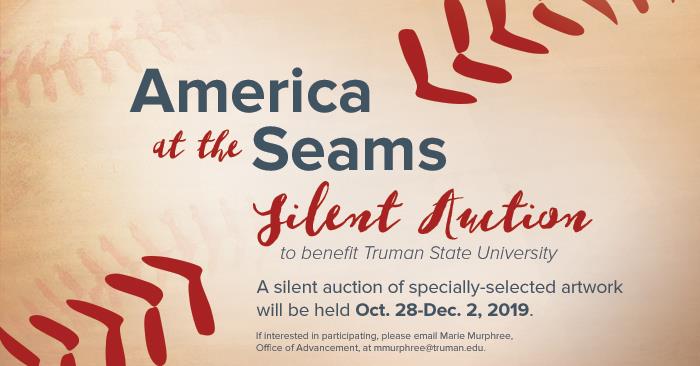 Alumnus Donates Artwork for Auction
November 11, 2019
Truman alumnus Nathan Rueckert ('03) and his company, Baseball Seams Company, have donated four pieces of his work to be auctioned off by sealed bid.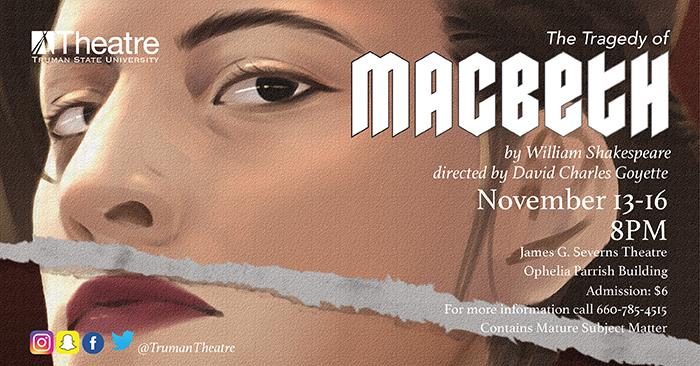 Theatre Department to Perform "Macbeth"
November 11, 2019
The second production of the 2019-20 Truman Theatre season is "Macbeth" by William Shakespeare.