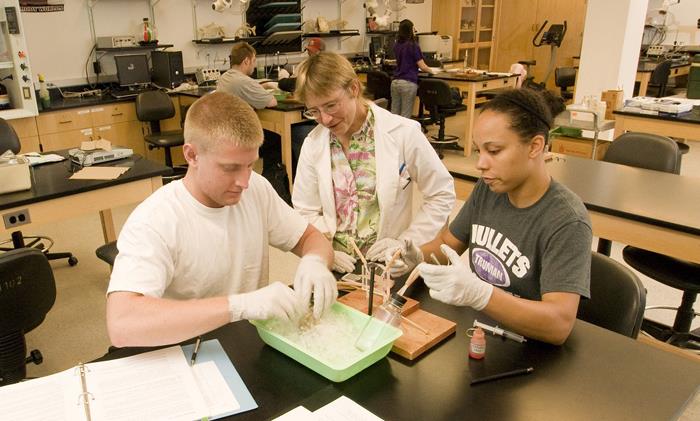 Truman promotes a collaborative culture where undergraduate and graduate students work alongside faculty on research projects. This type of mentoring within a supportive environment gives you a chance to help build a better world while you explore the questions that intrigue you. Along the way, you enhance your skill-set and gain experience as you work with fellow researchers and learn how to develop an idea from start to finish. And you can share your scholarly work at Truman's Student Research Conference held on campus each year.
Whether you choose to conduct your own research or assist with a faculty project, the Office of Student Research can assist you and provide information on funding opportunities that include:
Students involved in research at Truman have had scientific articles published in peer-reviewed journals; traveled to conferences and meetings around the world to present their research; and won national research awards, fellowships, and scholarships.
Research Spotlights
Student Research Conference
Office of Student Research
---