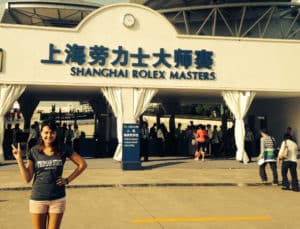 Chinese is one of the most useful languages for business, and foreign language skills are in high demand worldwide. Adding a Chinese minor to your college experience provides you with valuable cross-cultural skills and insights you can apply to nearly any career.  You develop traditional skills of listening, speaking, reading and writing while you explore Chinese history and traditions.
Studying abroad exposes you to new ways of learning, and Truman offers several study-abroad programs where you can immerse yourself in Chinese culture. And you can apply for study abroad scholarships that provide financial assistance.
Adding a Chinese component to your studies prepares you for postgraduate work and careers in Chinese studies, Asian studies, education, foreign policy, communications, law, and international business in the United States and abroad.
More Chinese language opportunities
---