Parents and families are an important part of the Truman family, and you can be engaged in this lively community of learners just like your student. Here are some ways you can stay connected to your student during their time here on campus and make some of your own connections.
Events for Parents and Families
In the fall, plan to have a fun and relaxing weekend with your student in Kirksville during Family Day and then again when Truman celebrates Homecoming. And when your student graduates from Truman, we will celebrate this milestone event at Commencement.
Stay up to date on all the events and activities available to your student – or find some you want to attend – by checking out our events calendar. You can also keep track of important dates, such as when classes start, mid-term breaks, and holidays, by visiting our Important Dates for Parents and Families website.
Get Involved with the Truman Community
Join a Truman alumni chapter so you can make connections with other members of the Truman family who live in our chapter areas: Arizona, Chicago, Dallas, Iowa, Kansas City, Mid-Atlantic, Mid-Missouri, Northeast Missouri, and St. Louis.  Membership benefits include discounts on apparel at the University Bookstore, free admission to many of Truman's home sporting events, travel discounts nationwide, and more.
You're invited to participate in the University's travel opportunities through our Alumni and Friends Travel Program. Stay informed by reading the Truman Today campus newsletter and the Truman Review alumni magazine. And get great gift ideas for your student or support your Bulldog by giving to Truman.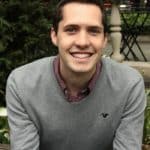 Truman allowed me to study music, manage the student newspaper, run marketing for various organizations, serve on the executive board for a Greek organization, and take courses in music and history in Salzburg, Austria, among other things. A lot of really incredible professors opened their doors to me, even when I wasn't in their department because they saw I had an interest and wanted to learn. Having such a varied background not only helped me to learn what I was and was not interested in, but also helped me land a number of different positions.