From exceptionally high-quality academics at an affordable cost, to a learning community that offers lots of ways for students to get involved, to a campus where they felt comfortable — watch these videos to see what parents are saying about their Truman experience and why their student chose Truman State University as their college of choice.
Members of the Parent Council
What We Like About Truman
"It's a great school—a place where your kids can get a great education…and cost-wise it's a great value."

---
Life in the Truman Community
"I think it's great that you can have the president walking around campus and really feeling the pulse of the community…that makes such a difference."
---
Why We Chose Truman
"They have so many opportunities here…and the clubs they have are ways they can get involved…it's a great experience overall."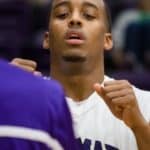 Truman week was my favorite thing about freshman year, by far! I met so many incoming freshmen as well as other students during this time. I had a blast with all of the activities that went on and learned so much more about Truman at the same time.