Outcomes
Truman Degrees Matter
Truman's focus on educating the whole person through a rigorous, well-rounded education prepares students for success in any career or graduate program they pursue throughout their lifetime. In fact, four of the top traits sought after by employers are the hallmarks of a Truman education:
teamwork
clear writing
problem-solving aptitude
strong oral communication
Challenging academics, educational exploration across all disciplines, and dynamic experiential learning develop multi-dimensional professionals for the modern world.
Where will a Truman education take you?
The vast majority of Truman graduates are employed within six months of graduation or are in graduate or professional school including dental, medical, law, physical therapy, occupational therapy, athletic training, pharmacy and veterinary schools among others.
Starting a Career
Truman graduates are recruited by some of the best organizations around the world. Here are some of the places where recent graduates have started their careers:
AmeriCorps
The Boeing Company
BJC Healthcare
Cerner
Cushman & Wakefield
Deloitte
Disney
Edward Jones
Ernst & Young
FleishmanHillard
Fulbright Scholars Program
Johns Hopkins
MasterCard Worldwide
Mercy Hospital
Monsanto
SSM Healthcare
Peace Corps
Preferred Family Healthcare
PricewaterhouseCoopers
Sherwin Williams
Truman Medical Center
United States Army
University of Missouri Health Care
Preparation for Graduate/Professional School
Many Truman graduates choose to continue their education. Here's a sampling of some of the institutions where our recent graduates are attending graduate or professional schools:
American University
Boston University
Cambridge University
Carnegie Mellon University
Columbia University
Duke University
Georgetown
Glasgow University
Harvard
Johns Hopkins University
Massachusetts Institute of Technology
New York University
Purdue University
St. Louis University
Stanford University
Truman State University
Tulane University
University College London
University of Edinburgh
University of Graz
University of Notre Dame
Vanderbilt University
Washington University in St. Louis
Yale
Top 5%
Our Master's accounting students rank in the top 5% in the nation for first-time pass rates on CPA exam
100%
Our education students have met 100% of the state exit standards by the time they graduate
54%
Our students have a 54% acceptance rate to health-related professional schools (national average is 41%)
95%
Our nursing students have a high first-time pass rate on NCLEX exam to become a licensed nurse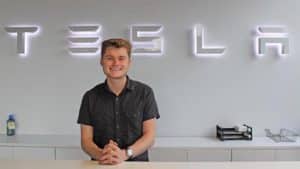 Internships and Career Preparation
Truman students build valuable professional connections by participating in internship opportunities all around the world.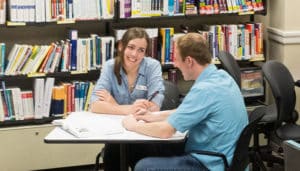 Jump-Start Your Career
It's never too early to start preparing for your job search. Let our Career Center help you:
search for the right major
broaden your job-seeking skills
find the perfect grad school
discover a career path
gain a competitive edge