Congratulations on your acceptance to Truman State University!
You've made a great choice and a valuable investment in your future. As a Truman student, you are joining a community of learners who share in your intellectual curiosity. You will live on an active campus full of others like you who like to keep busy, have fun, and explore new things — the life of a Typical Truman Student, or "TTS" as you'll hear students call themselves.
Now that you have been admitted to Truman State University, you are probably wondering "What's next? What can I do to keep on top of things?" The following information will let you know what you need to do to prepare for becoming a Bulldog.
Are you an international student? Visit our Center for International Students website to learn more about your next steps.
Next Steps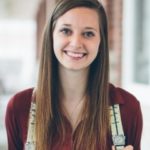 My favorite aspect of Truman is the sense of community. I love knowing so many people around campus and having so many great opportunities that I might not have at a larger university.