Steve ('70, '81) and Katherine Justice
Steve and Katherine Justice have provided decades of generous financial support for Truman athletics. They also established the Steve and Katherine Justice Athletic Scholarship to support student-athletes at Truman who have demonstrated financial need. Steve served as a member of the Truman Alumni Board of Directors from 1997 to 2000, was appointed as alumni ambassador in 2001 and was recognized as Alumni of the Year in 2015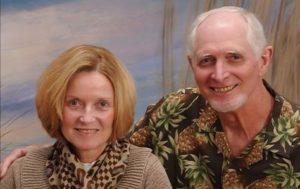 Dr. Debra K. Kerby ('77, '78)
Dr. Debra Kerby dedicated much of her life to Truman. She earned a bachelor's and master's degree from the University. After pursuing an additional master's degree and Ph.D. at other institutions, she returned to join the faculty in 1982. She spent the following 38 years at Truman, eventually serving as Dean of the School of Business, a position she held at the time of her passing in 2020. She created the Kerby Family Business Excellence Fund, and the gift was fortified with a generous gift through her estate.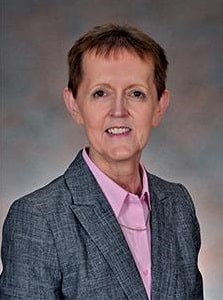 About the President's Leadership Award
The most prestigious award bestowed by the University, the President's Leadership Award honors Truman's most ardent supporters who show an exceptional commitment to the University through gifts of volunteerism, expertise, and financial resources. The awards are presented at the annual Truman State University Foundation Banquet held on campus each spring.
---
Recipients of the President's Leadership Award
2022:
Maj. Gen. John V. Cox ('52) and Mrs. Patricia (McMichael) Cox
2021:
No award given
2020:
Betty Jo White, DO ('59)
2019:
Sharron (Bailey) Quisenberry ('66) and the late Larry Quisenberry
2018:
Mike McClaskey ('85) and Janet (Yearns) McClaskey ('84)
2017:
Grace Hortense Greenley ('40, '56)
Geraldine (Toth) Ready ('70)
2016:
John Bartling ('63)
2015:
John and Jackie Settlage
Charles Holman
2014:
Randa Rawlins ('79)
Odessa Ofstad
2013:
Calvin Roebuck ('57)
2012:
Linda Miller ('70)
2011:
Chuck Woods ('86) & Sherri (Pierce) Woods
2010:
Darrell Krueger & Nancy Krueger
Stanley Bohon & Doris (Pickens) Bohon ('43)
2009:
Linden Lyle Ingraham (awarded posthumously)
Dean Rosebery ('41) & Amy (Ayres) Rosebery ('43)
2008:
Chuck Foudree ('66)
2007:
Dwain Horn ('50)
2006:
Steve Rose ('69)
2005:
Charles McClain
2004:
Donald Scriven ('50, '59) & Jolene Davidson Scriven ('54, '59)
2003:
Alvina Britz
L.L. Via ('48)
2002:
Marie Laughlin
Rex Miskimins ('68) & Bette Miskimins ('68)
Lydle W. Staggs ('41)
2001:
Walker Allen ('39) & Doris Allen
2000:
M. Frances Fuller ('35)
Mary Jane Kohlenberg ('56)
Mary Evelyn Thurman ('46)
1999:
Josephine Cox Jansons ('39)
1998:
Marian Morelock ('31)
C. Ethel Schwengel ('32)
Ruth Warner Towne ('39)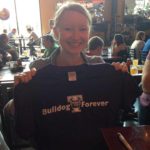 I love my alumni chapter. Our group does so many things around the city that I never knew existed. It's a great way to meet people outside your normal social circle and of course, network! It's a low-commitment, fun way to still be involved with the University and get to hear about Truman's happenings.