As part of the Homecoming festivities held on the Truman State University campus each fall, the grand marshal has the special honor of leading the parade as it travels from downtown Kirksville through the campus.
---
2018 Homecoming Parade Grand Marshal
Ray "Ricky" Armstead  ('84)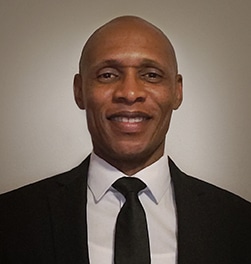 Ray "Ricky" Armstead was born in St. Louis, Mo., May 27, 1960. He hurdled his athletic ability from a basketball player to a relay track star. Armstead's dash began in St. Louis public schools where he was champion in the high jump and the 400-yard dash, setting a conference record in the 400. Armstead earned a Bachelor of Arts degree from Truman in 1984 in commercial arts and advertising.  He went on to complete a Master of Business Administration degree in 1993 from Fontbonne University as well as an art K-12 certification from the University of Missouri-St. Louis in 2011.
Hailed as one of St. Louis' greatest athletes, Armstead ranked in the world's top 10 in the 400 meters for two years, ranked in the United States top 10 for two years in the 400 meters, was a gold medalist at the World Cup in the 4 x 400-meter relay in Australia in 1985 and an Olympic gold medalist in the 4 x 400-meter relay in the Los Angeles Summer Games in 1984.  Armstead's generous heart and undying spirit of winning is undoubtedly his strength as exemplified by the gold he brought home from the Olympics. His goal as a runner was to "never drop the baton."
Armstead's honors have included: The Distinguished Community Service Award; induction in the St. Louis and Missouri halls of fame; induction in the NCAA Track and Field Division II Hall of Fame; induction in the Truman State University Athletic Hall of Fame; nomination for Outstanding first-year teacher in the Hazelwood School District; and Emerson Teaching in Excellence Award in the Hazelwood School District. He serves his community by sharing his experience as an Olympian, speaking at many events.
---
Grand Marshals

2017: Louis "Lou" Coco ('67, '70)
2016:  Clifton "Dickie" Ray ('69, '76)
2015:  Victor Childers ('55)
2014:  Robert A. Dager & Jane Dager
2013:  Darrel Gourley ('50)
2012:  Edwin C. Carpenter & Nettie (Brown) Carpenter ('76)
2011:   Ray Klinginsmith & Judie Klinginsmith
2010:  Marietta (Jonas) Jayne ('41)
2009:  Larry Moore ('67) & Ruth Ann (Winter) Moore ('68)
2008:  Stan Bohon & Doris (Pickens) Bohon ('43)
2007:  Dean Rosebery ('41) & Amy (Ayres)  Rosebery ('43)
2006:  Gerald "Shag" Grossnickle ('42) & Sarah Grossnickle
2005:  Judge James Reinhard & Shari (Powell) Reinhard ('58)
2004:  Richard "Dick" Erzen ('49) & Edith "Edie" (Ford) Erzen ('49)
2003:  Delbert Maddox ('37)
2002:  Harry Gallatin ('49) & Beverly (Hull) Gallatin ('49)
2001:  Bob Holden & Lori Holden
2000:  Dwain Horn ('50)
1999: Charles McClain
1998:  Dick Franklin ('56)
1997:  Larry Lunsford ('81, '83)
1996:  Steve Gaw ('78) & Fannie (Bowdish) Gaw ('84)
1995:  B.D. "Bud" Hunter
1994:  Mary Alice Bunney ('38)
1993:  Frederick "Fritz" Lauer ('50)
1992:  Ruth Warner Towne ('39)
1991:  Larry Moore ('67)
1990:  Marshal E. L. McNeely ('40)
1989:  Martha Decker Blair ('40)