Three notable alumni are being presented Truman's Distinguished Service Award for 2021: Donna (Tague) Bailey ('76, '84), Dennis Hohn ('67, '73) and Dr. Fontaine Piper ('70).
Donna (Tague) Bailey ('76, '84)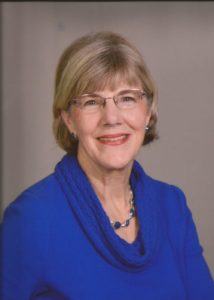 Donna (Tague) Bailey ('76 '84) is a middle daughter of six girls of Weldon and Demma Tague. She grew up in the small town of Gorin, Mo, about 45 miles northeast of Kirksville.  Northeast Missouri State University (now Truman State University) was the only college she considered as she joined three classmates of a high school class of 16 when enrolling in the fall of 1968 and she followed two older sisters who attended NEMO State University.  A total of four of the six Tague girls are Truman State University Alumna.
Donna always knew she wanted to teach, and her favorite professors, Dr. Woods, Mr. Groff and Dr. Flowers, helped her find her niche in mathematics.  After a four-year hiatus from school to travel with her husband in the US Navy, she returned to the University to earn her secondary teaching degree in mathematics in 1976, graduating Summa Cum Laude valedictorian with a 4.0 GPA.
She began her teaching career in Scotland Co R-I High School in Memphis, Mo., teaching there for six years.  In 1983 Dr. Dale Woods encouraged her to accept a teaching position on the mathematics faculty at Truman while she completed her master's degree, and Dr. Lanny Morley, Head of the Mathematics and Computer Science Department, hired her.
Donna married Truman faculty Dr. Wayne Bailey ('75), Professor of Computer Science, in 1984. They taught together until she retired in 2009.  Wayne passed away in 2013 while still teaching.
Remembering how important it was to Donna to receive a Regent's Scholarship and a $25 endowed scholarship in 1969, she and Wayne proudly endowed the Dr. Wayne P. and Donna J. Bailey Scholarship for mathematics and computer science students at Truman.  The Baileys were named to the Foundation's Presidents Circle and Joseph Baldwin Society.
Donna has actively supported the Truman community in a variety of volunteer roles, including serving on the mathematics and computer science endowed scholarship selection committee. She also helped coordinate phonathon efforts for mathematics. An avid Bulldog athletics fan, she actively connected with student athletes and received the basketball fan spirit award at the initial Dogspy Awards Night in 2017. She has served as a judge for Big Man on Campus (BMOC) and has also judged the student Homecoming competition. She is an active member of Truman's Northeast Missouri Alumni Chapter, serving on the Chapter Board as treasurer for several years and as a chapter representative to the National Alumni Board.
Also involved in the Kirksville community, Donna worked on the University United Way Drive for several years, serving as Drive Co-Chair and continuing to help in retirement.
Donna continues to support Truman, keep engaged in community events, and stay active in her church.  She has one son and enjoys being Grandma Donna to a happy little four-year-old boy.
---
Dennis Hohn ('67, '73)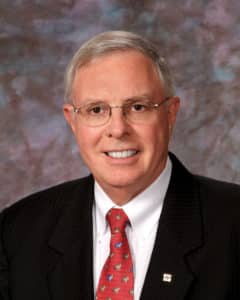 Dennis was a farm boy raised in eastern Iowa. A high school teacher and coach encouraged him to consider a teaching career. His three years at Northeast Missouri State Teachers College were busy ones. He was a member of Sigma Tau Gamma social fraternity, Alpha Phi Omega service fraternity, worked as a dorm counselor at Missouri Hall and served two years as a student mentor. Dennis graduated in 1967 with a Bachelor of Science degree in Social Sciences Education and again in 1973 with a Master of Arts in History.
A teaching career in the Ottumwa, Iowa school system was interrupted by a four-year stint in the Army Security Agency. Russia had invaded Czechoslovakia while he was in basic training, so the next year was spent learning the Czech language for voice intercept at the Defense Language Institute – West Coast Branch in Monterray, California (certainly preferable to infantry training in Vietnam). He spent 26 months in a village on the German-Czech border at a mountain listening post. It was a great experience.
Upon honorable discharge form the service, he returned to Ottumwa and taught two more years. Dennis then made a career change into the investment world, but teaching was not over. He spent nearly 40 years with Edward Jones & Co., educating savers to become investors. Dennis helped hundreds of families accumulate millions of financial assets to meet their individual and particular goals. It was not just a job; it was an adventure. He served several years as a regional leader and became a partner in the firm.
Dennis has been committed and active in his home town of Ottumwa. He served as president of the Chamber of Commerce and has been active in the Ottumwa Main Street and the Ottumwa Area Development Corporation. He served ten years as president of Ottumwa Progress Inc. and assisted with numerous downtown demolitions, constructions and improvement projects. He also served two, six-year terms on the Ottumwa Regional Health Foundation and took an active role in fund raising for the McCreery Cancer Center.
More recently, Dennis was involved with the planning for Bridge View Center and served two, four-year terms on its board of directors. He was instrumental in helping raise millions of dollars to fund the two endowments for the facility.
Dennis also served two terms on the Truman State University Foundation Board of Directors and assisted with investment policy changes that benefit the University to this day. His endowed scholarship has supported students for several years and was awarded this year to students from Wentzville, Missouri and Princeville, Illinois. Dennis finds both giving of himself and giving financially to be fulfilling and supports the adage "the more you give, the more you receive."
Traveling has been a lifetime passion for Dennis. He has visited more than 50 foreign countries, some several times. He and his wife, Suann, have between them six children, 11 grandchildren and two great-grandchildren. Visiting them scattered over many states makes for more adventures they enjoy. They winter three months a year in Cape Coral, Fla., but Ottumwa will always be his home.
---
Dr. Fontaine Piper ('70)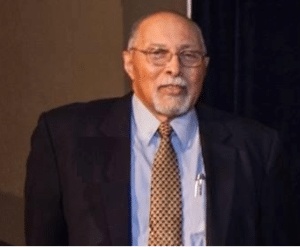 Dr. Fontaine C. Piper is originally from Staten Island, N.Y. After a hitch in the Navy, he moved to the Midwest in 1967 to attend Truman State University where he received his Bachelor of Science in Education degree with an emphasis in health and exercise sciences in 1970. He was member of both the tennis team and football team and was initiated into Sigma Alpha Pi, the National Honor Society. In 2011, he was inducted in the Truman Athletic Hall of Fame as member of the 1969 tennis team.
In 1971 he earned his Master of Science in Education from Southern Illinois University and returned to Truman as an Assistant Dean of Student Affairs and Head Tennis Coach. In 1976 Fontaine became Truman's first Natatorium Director and Head Swim Coach. While serving in those capacities, he earned his Specialist in Education degree from Truman. In 1988 Fontaine completed his Ph. D. from the University of Illinois, with an emphasis in biomechanics and anatomy.
In addition to the positions already mentioned, Fontaine served as the head of the Health and Exercise Sciences program and retired in 2005 as Dean of the former Human Potential and Performance Division. Fontaine also held an adjunct teaching appointment in the anatomy department of Kirksville College of Osteopathic Medicine.
Fontaine is a member of the John R. Kirk Society. In addition to his personal and professional successes, his greatest accomplishments are his children. His eldest son Scott, a graduate of Truman State University, holds a doctorate in vocal music from the University of Michigan and currently is Associate Professor of Music and Chair of the Master of Music in Voice Performance there. His youngest son, Alejandro, is regional and district manager for H & R Block in Kansas City. Together they have given him seven grandchildren.
---
About the Award
Alumni, faculty, staff, families, and friends of the University directly impact the future of Truman State University through outstanding volunteer and philanthropic service. Our Distinguished Service Award is one of the ways the University recognizes their generous commitment to Truman and its students.
Recipients
2019: Keith Epperson ('82)
2018: Vid Vidyasagara ('92) & Doug Villhard ('94)
2017:  Sharon (Hogan) Husmann ('83)
2017:  John Thompson Jr. ('92)
2016:  Angela "Ann" Leone Patterson ('72, '73)
2016:  Colleen Ritchie ('84)
2015:  Gail B. Crump ('64)
2014:  Cynthia M. Spiker ('93)
2013:  Jeffrey Romine ('74) & Marilyn (Casteel) Romine ('78)
2013:  Mike Schwend ('83, '90) & Mary Jo (Fitzpatrick) Schwend ('81, '83)
2012:  Jim Bergman ('90)
2011:  Jim Cherrington ('85)
2010:  Jeannette (Toth) Harris ('71, '78)
2010:  David Nichols & Debra (Fortenberry) Nichols ('80, '01)
2009:  Kathy Rieck ('73, '76, '81)
2008:  Ron Gaber ('82) & Elsie (Kins) Gaber ('87)
2008:  G. Ruth (Black) Mach
2008:  Wilma (Rayfield) Maddox ('79)
2007:  Tom Ballard ('69)
2007:  Major General John V. Cox ('52)
2006:  Geraldine (Toth) Ready ('70)
2006:  Dwyane Smith ('84, '91)
2006:  Chuck Woods ('86)
2005:  Bill Cable & Dianthe (Truitt) Cable ('60, '77)
2005:  Kevin Kuebler ('90) & Bonnie (Neuner) Kuebler ('87)
2004:  Steven Barger ('67)
2004:  Doris (Pickens) Bohon ('43)
2004:  Victor Childers ('55)
2004:  John Lundgren ('64, '65)
2003:  Maria Evans ('81)
2003:  Larry Lunsford ('81,'83)
2003:  Steve Rose ('69)
2003:  Mary (Rhodes) Russell ('80)
2002:  Kay (Dewey) Baird ('62)
2002:  Steve Justice ('70, '81)