Preparation for dental school is a challenging journey you can begin at Truman State University. As a pre-dental student at Truman, you have the opportunity to obtain the essential academic competencies needed to be successful in dental school.
Choose Your Own Path for Pre-Dental
Each major available at Truman offers different strengths and variation in your approach to healthcare—this means you have the freedom to design your educational experience by selecting a major that matches your particular academic interests or career goals. Many pre-dental students opt to major in a basic science such as Biology, Chemistry, or Physics. Other common pre-dental majors include Health Science, Exercise Science, or Psychology. Students majoring in any social science or the humanities are also accepted into dental school.
Get Personal Attention from Your Pre-Dental Advisor
We want you to have everything you need to make sure you're on the right path and to help you succeed.  Get expert guidance from your own pre-dental advisor on courses, research projects, study abroad, and co-curricular activities. Have questions? Consult with one of our pre-dental advisors or the Pre-Health Professions Coordinator. You should set up a personalized meeting to discuss the best way to pursue your passions.
Resources That Make A Difference
Our resources include academic advising and tutoring, professional organizations such as Pre-Dental Club,  and research opportunities with faculty. With our small classes, you get to know your professors one-on-one.
For more information about dental schools and course requirements, contact: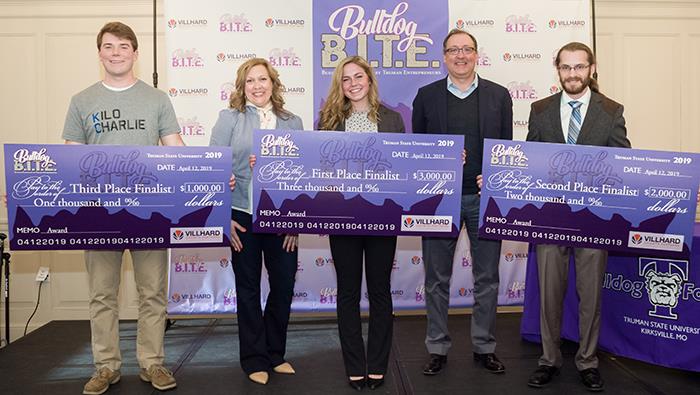 Bulldog B.I.T.E. Rewards Student Entrepreneurs
April 23, 2019
Kailey Micek, a senior business administration marketing major, won the 2019 Bulldog B.I.T.E. elevator pitch competition.
Theatre Class Performs One-Act Plays
April 23, 2019
These final productions represent a synthesis of numerous concepts explored in the course of the semester. Students explored composition and picturization techniques, scene analysis, how to develop a directorial approach and methods on how to work with actors.