Covering everything from molecules to cells to ecosystems, Truman's biology program prepares you for a vast range of career possibilities—research, medicine, biotechnology, academics and more.  With a Bachelor of Arts or Bachelor of Science degree in biology, you will earn the professional training, expertise, and critical-thinking skills to excel in a variety of fields.
Exploring the Unity and Diversity of Living Systems
As a biology major, you develop a comprehensive understanding of the basic laws, principles, and current theories of biology from the cellular to the ecosystem level. By combining a set of core classes with a mix of electives, you personalize your degree to fit your individual interests and talents. And you develop the analytical skills and technical expertise for a lifetime of learning.
Real World Experience

At Truman, you have unlimited opportunities to cultivate your personal interests, develop leadership skills, and make life-long connections through a variety of co-curricular activities within an active biology community.
Join the Biology Honor Society or the American Medical Student Association and interact with students with similar career aspirations.
Work alongside a faculty mentor as a teaching assistant in a lab course.
Pursue research opportunities in the field, laboratory, or both in settings like Magruder Hall, the University Farm or the natural areas of northeast Missouri.
Explore coral reef ecology in Belize or manage large mammals in Africa through one of our unique study-abroad options.
Preparing for Lives that Matter
Whether you advance to a health professional or educational program, a research-based M.S. or Ph.D. program, or you enter into the workforce in a science-related job, you will graduate with a portfolio of skills to succeed.
30 percent of our biology majors enter the workforce directly, for employers such as Monsanto and Stowers Medical Research
Truman students have a 70 percent acceptance rate to health-related professional schools, compared to the national average of 43 percent
Notable graduate schools include Creighton University, Loyola University, University of Missouri-Columbia, and Washington University in St. Louis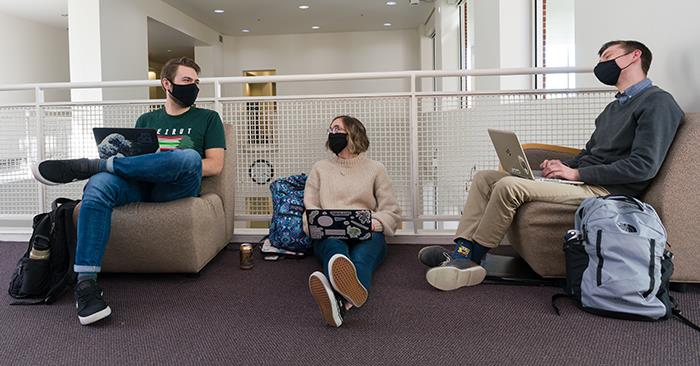 Mask Policy Remains in Place, Will be Reviewed Nov. 5
September 20, 2021
After considering a variety of factors, including recent campus surveys, the number of active cases in Adair County, the advice of public health professionals and CDC guidance, Truman will continue the current mask policy and will review and reevaluate the policy by Nov. 5.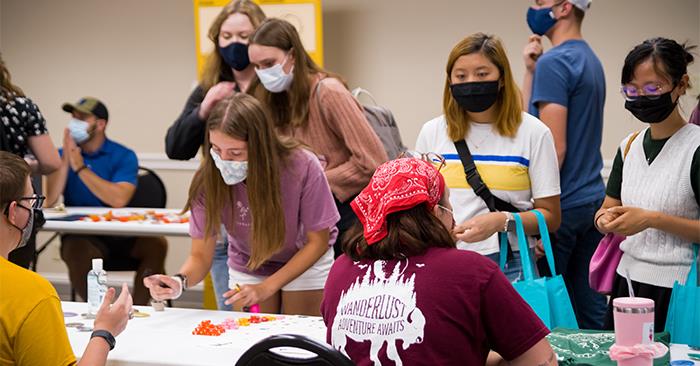 Incentive Programs for Student Groups and Employees Encourage Vaccinations
September 20, 2021
In an effort to increase vaccination rates, the University is implementing two incentive programs – one for student groups and another for employees. Student clubs/organizations, athletic teams and residence halls are eligible to receive a cash award for their group if 85% of the registered members have verified being vaccinated with the University. For employees, the incentive program includes the possibility of an additional two paid days off.