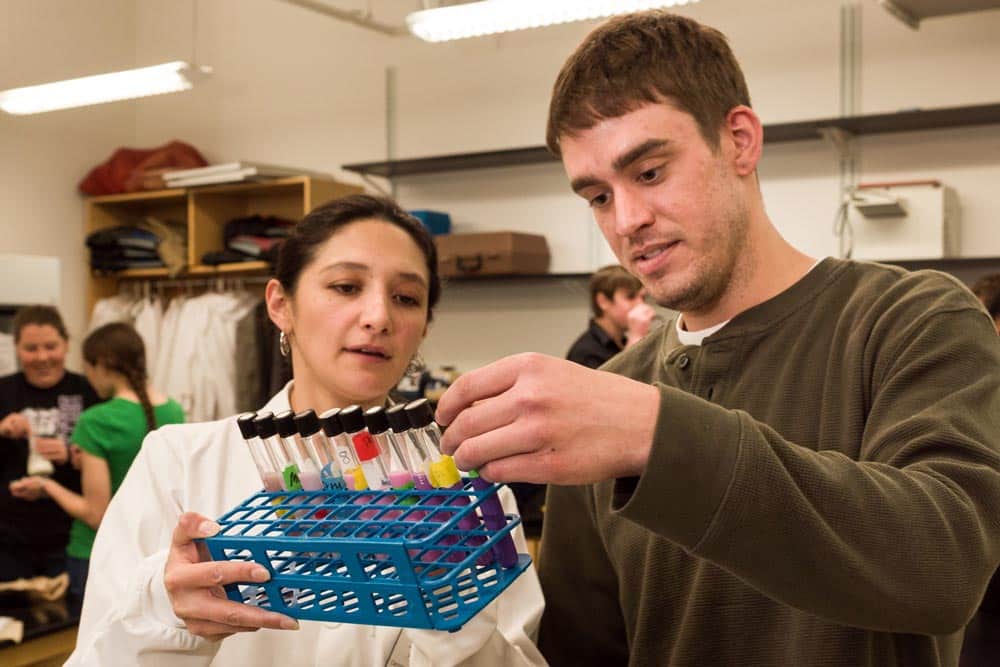 Designed for the student interested in multiple scientific fields, Truman's Biochemistry and Molecular Biology major provides you with a comprehensive understanding of how chemical processes and molecular mechanisms impact biological systems. You integrate your interests through a variety of courses across chemistry and biology disciplines: cell biology and genetics act as a foundation in biochemistry, organic and biophysical chemistry provide an understanding of relevant reactions and molecular interactions, and upper-level electives in biochemistry and molecular biology provide a focused, in-depth view of specialized topics. You also develop the type of critical thinking, analytical, and technical skills necessary to be a creative, effective, and responsible scientist.
Research Opportunities
Our professors teach in the classroom and the lab (we have 18 teaching labs) allowing for maximum interaction, instruction, and sharing of ideas. You might work alongside a faculty mentor as a teaching assistant in a lab course, join an existing research team or start your own research project. Many students present their research results at Truman's Student Research Conference or at a national or international scientific conference.
ACS Certification
Students completing the Bachelor of Science program in Biochemistry and Molecular Biology meet the American Chemical Society (ACS) requirements for certification upon graduation.
Preparing for Your Professional Future
Biochemistry and molecular biology represent a growing interdisciplinary field, and your Truman mentors help you prepare for the work you will do in graduate or professional school or your first career move. When coupled with Truman's strong liberal arts education, majoring in biochemistry and molecular biology builds a strong foundation for multiple careers spanning industries such as biomedical, biotechnology, pharmaceutical, health care, agricultural research, chemical, and more.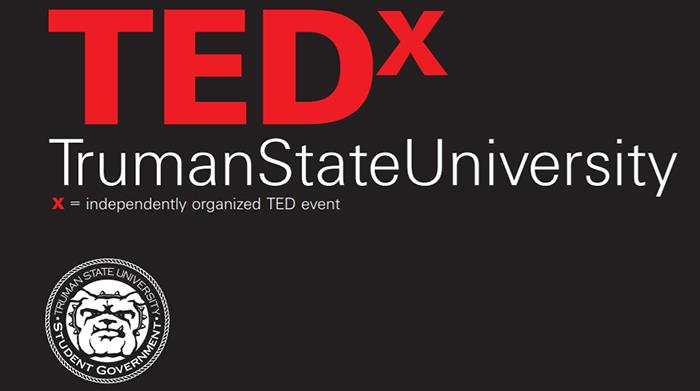 TEDx Speaker Application Extended
May 6, 2019
The application deadline for the 2019 TEDx speaker series, hosted by Student Government, has been extended to June 15.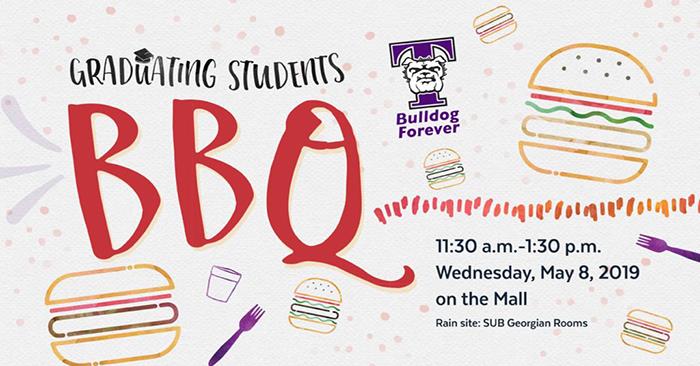 BBQ Celebrates Graduates
May 6, 2019
The annual Graduating Student BBQ will take place from 11:30 a.m.-1:30 p.m. May 8 on the Mall. All May and August 2019 undergraduate and master's graduates are invited to attend.