As a Health Science major at Truman, you pursue rigorous training for your future role as a promoter of health, enhance your critical-thinking skills and problem-solving skills, and explore your personal and professional interests through research, internships, and study abroad.
Details and Requirements
Sample 4-Year Plans
Choose Your Path
When you pursue a Bachelor of Science degree in health science, you focus on the area that's the best match for your future career by selecting a concentration:
An Intellectual Learning Community
At Truman, you will find students are the priority with an emphasis on providing you with problem-based learning and practical experience. You join a community of engaged learners where you can pursue answers to the questions that intrigue you. A unique feature at Truman is the opportunity to engage in research—you can even present your research findings at international, national, regional, state, or local professional conferences, or publish your work in a peer-reviewed professional journal.
The Best Labs for Hands-on Learning

Our modern labs and equipment provide you with unique opportunities to explore research and individualized study. Work in the Human Performance Lab to measure all aspects of human function. Investigate neural contributions to movement control and movement learning using everything from a Sony PlayStation system to Neurocom's Balance Master system in the Movement Neuroscience Lab.  Learn about human motion, muscle activity, and kinematics in the Piper Movement Analysis Lab. For Human Anatomy class, you'll work in a human cadaver lab (only 4% of undergraduate programs in the nation offer human cadaver-based anatomy).
Our Graduates Succeed
Our graduates are well-prepared for health careers in educational or clinical settings in school, worksite, community, or public health environments as well as graduate work in public health, health administration, occupational therapy, medicine, or physician assistant programs.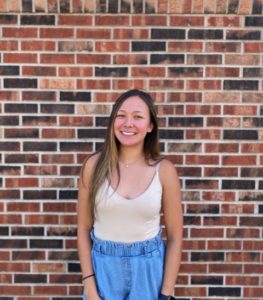 2 HES Students Recognized as Still Scholars
October 8, 2021
  Two Truman HES students, Mutiara Schlanker and Allison Oligschlaeger,  have been awarded early acceptance into A.T. Still University via the Still Scholars program. This prestigious award eliminates the need for them to take the MCAT, and guarantees their acceptance into A.T. Still's Medical School as long as they continue to demonstrate academic excellence and […]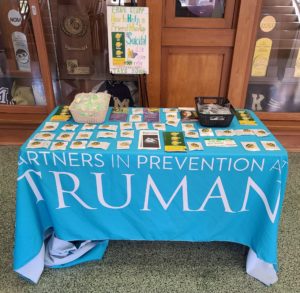 Truman Partners in Prevention Promote Suicide Prevention and Awareness with Ask, Listen, Refer
April 9, 2021
Truman Partners in Prevention is continuing to promote Ask, Listen, Refer, a free online suicide prevention program available 24/7. The 2020 Missouri Assessment of College Health Behaviors (MACHB) found 66% of Truman students would be willing to complete an online suicide prevention training program, but only 50% of students had heard of Ask, Listen, Refer. […]