Hear from Health Science Graduates
Hear from Health Science Graduates
What Do Truman's Health Science Graduates Say About Their Truman Experience?
Recent Health Science graduates have taken positions helping others and continuing their education at schools like Washington University in Saint Louis.
"After graduating from Truman, I became an AmeriCorps VISTA with Telligen Community Initiative in Des Moines, Iowa. I help fund grassroots health programs that address social determinants of health, healthcare workforce development, and/or healthcare innovation. I also research and design best/equitable grant funding practices such as frameworks and evaluation. The world can often seem bleak, but reading grants and seeing some of the amazing work that is happening in diverse communities across the country is encouraging. Truman's Health Science program prepared me well to tackle both the grant writing/seeking side of program development and grant reading/funding. In addition, I volunteer my time as the interim director of development at a youth-run national nonprofit based in St. Louis called Just For Kidz. They support marginalized and underserved children through grassroots service and advocacy while empowering and inspiring the next generation of youth to become active and engaged global citizens and leaders. I help this organization build their financial capacity through donor relations, grant writing, and fundraising campaigns.
My next AmeriCorps VISTA position will be in Durango, Colo., at The Good Food Collective. I will be strengthening Southwest Colorado's regional food system by addressing food security, food justice and equity, and their regional food economy. Lastly, I am starting work on my Master of Public Health (MPH) at the University of Missouri where I will build upon my Truman degree and hone in on my ever-evolving interests. My advice to future and/or current Truman students would be to cultivate meaningful relationships (with your professors, other students, and co-workers) and say yes to things that interest you. Both of these actions have led me to some amazing experiences, built skills and knowledge I did not even know I needed, and revealed new perspectives that made me a more multidimensional individual and professional."
—Alex Brown ('20), Health Science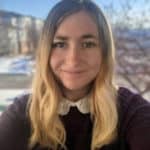 "After I graduated from Truman with a concentration in Community, Worksite, and Public Health, my path was slightly different from my peers. I was a caregiver to a family member for a while before accepting my first full-time position. I initially worked for a pharmacy services administrative organization (PSAO) and assisted with contracting, credentialing, and reconciliation for independent retail pharmacies. After a couple of years, I became part of the sales team at a senior living community. Then, in order to continue growing professionally, I accepted a position as a patient account representative with an orthodontist. I became the team lead in that department, before accepting an internal transfer offer into my current role as administrative assistant to the clinical director. I am moving toward a healthcare operations role, and am currently pursuing my MBA at the University of Saint Mary. The HES program, my professors, and my peers helped prepare me to work successfully in multiple settings with any group of people, to think creatively and critically, and to dig deep and research further into any topic. My advice to current or prospective students would be to be patient with yourself, as it takes time to narrow down what you excel at and enjoy, the environments you thrive in, and to be confident in your abilities that will take you far."
—Kaitlyn Lotz ('15), Health Science
"After leaving Truman I started medical school at A.T. Still University (ATSU) to become a Doctor of Osteopathic Medicine. While at Truman, I applied and was accepted into the Still Scholars Program, which gave me early acceptance into ATSU. I am currently enjoying my first year of medical school, which consists of lots of studying, labs, workshops, and patient encounters. Studying at ATSU has made me very thankful for my Truman education. My major as well as my Pre-Medical Sciences concentration gave me a very solid knowledge base to allow me to succeed in medical school. While talking with other students, I have learned just how much Truman prepares its students for their future. I am extremely grateful for the labs, small class sizes, and relationships that Truman provides. My best advice for current students is to enjoy your time at Truman and take advantages of all the opportunities available to you. Truman being a smaller school allows its students to be able develop great relationships with their professors, as well as their classmates, which can be extremely helpful."
—Anna Livingstone ('20), Health Science, Minor in Biology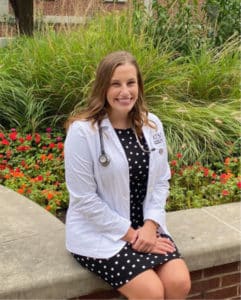 "After graduating from Truman, I began working as a project manager for Epic, an electronic health records company, up in Madison, Wisconsin. At a high level, I work to implement Epic's Ambulatory, Orthopedic, Population Health, and Patient Portal applications for health systems who recently signed on to join the Epic community. So far, I have worked to implement Epic's software for Ascension Wisconsin in Milwaukee and the University of Chicago Medical Center. Right from the start, I have been challenged to take on ownership of projects, manage a team of analysts, and conduct technical configuration within the system. My confidence, professional skills, and knowledge of the healthcare industry have grown immensely in my short time at Epic. Truman HES provided a useful platform for me to grow upon as I started my career within the healthcare industry. As a Health Science major, I cultivated the skills to effectively advocate and promote health in a variety of ways. This has instilled the standard within me to always prioritize the promotion of health in an industry that frequently holds financial gain on a higher pedestal. In public health, we all have the privilege to be studying or working in a field that literally changes and saves lives every single day. Use that as motivation to strive for individual success and to make a positive impact on the world. Always have a personal mission and vision statement to guide your academic and career goals; never forget the 'why' when it comes to your choice to work in health promotion."
—Will Hebrank ('20), Health Science and Business Administration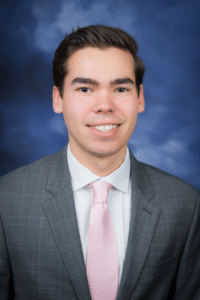 "After graduating from Truman, I continued my education at Washington University in St. Louis to pursue a Master of Public Health degree in Epidemiology and Biostatistics. My education and experiences in the Health Science program at Truman helped propel my passion for public health and epidemiology. When I started my graduate degree, I quickly realized I was ahead of the game with many of the concepts and theories in the curriculum because of Truman. Additionally, earning my Certified Health Education Specialist (CHES) credential when I graduated from Truman has been very beneficial in pursuing fellowships, assistantships, and internships."
—Holly Smith ('19), Health Science, Minor in Biology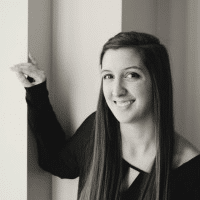 "I am the health education specialist for Northeast Missouri Area Health Education Center (NEMO AHEC) where I plan and implement workshops and other educational events for students pursuing careers in healthcare. Other key roles I have are creating marketing materials and coordinating community events that educate community members on various health topics. Since starting this position, I have supervised seven Truman health science students' practicums and internships. I advocated for rural healthcare access at the Capitol building in Jefferson City. In my first year at NEMO AHEC, I attended a conference in Sacramento, Calif., where Surgeon General Jerome Adams was the keynote speaker, and presented information about an HPV vaccination program at a conference in Honolulu, Hawaii. My health science major prepared me to plan and implement programs, activities, and recruit participants to reach priority populations. I have written grant proposals, collected data, and marketed services to meet the needs of our consumers. My job description aligns directly with the Certified Health Education Specialist (CHES) Areas of Responsibility, but your college experience is not limited to what you learn in the classroom. Join organizations and accept positions that develop your soft skills in order to strengthen your appeal to employers in the field you wish to pursue."
—Laura Wallace ('19), Health Science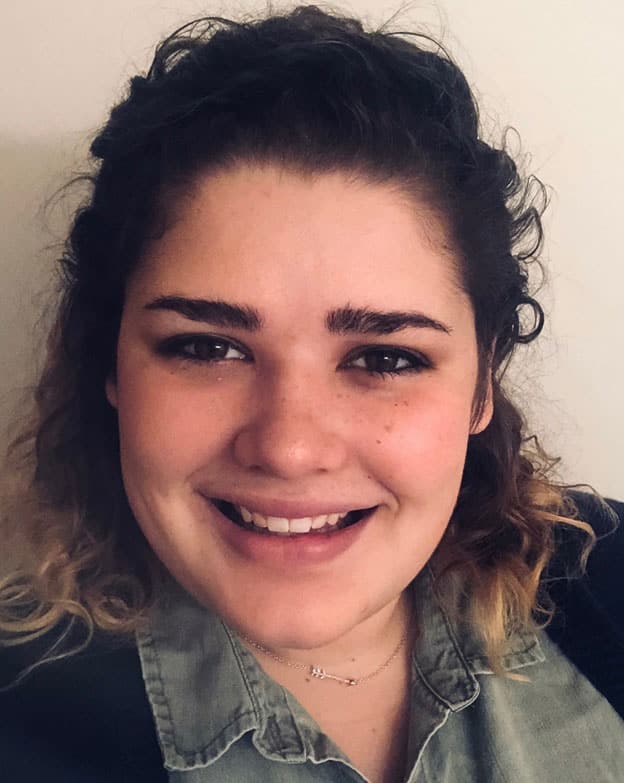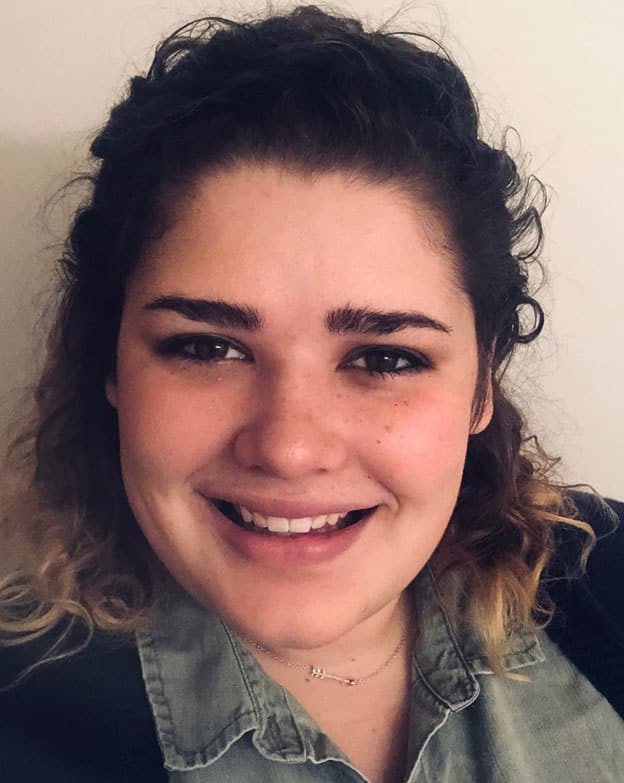 "After graduating from Truman, I began working at Columbia/Boone County Public Health and Human Services as a Health Educator while pursuing my Master of Public Health (MPH) degree in health promotion and policy at the University of Missouri-Columbia. I worked as a health educator focusing on adolescent health, HIV, and health literacy for three years before taking my current position as public health promotion supervisor. In this role, I oversee a team of health educators who work on a variety of prevention strategies. I also serve as an adjunct professor for the University of Missouri MPH program. Truman gave me the foundation I needed to succeed in public health. I use the skills and knowledge I gained at Truman every day. My advice for current and prospective students is to keep an open mind when thinking about your career path. When I entered the HES program, I didn't think I would end up in public health, but thanks to the guidance and support from HES faculty, I found a career that I love."
—Michelle (Riefe) Shikles ('11), Health Science, Minors in Psychology & Biology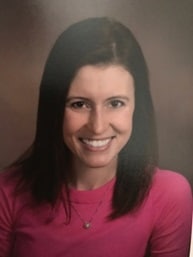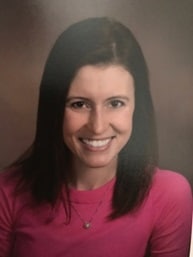 "I am currently working at the Lincoln County Health Department as the public health educator and outreach coordinator for our agency, and I love it! I manage our Maternal and Child Health programs, along with coordinating all of the social media accounts, website, and community outreach events. I am also a certified child passenger safety technician and manage a car seat education and distribution program. One project I am especially proud of is bringing "Baby and Me Tobacco Free" to our county. This evidence-based program helps pregnant women and their partners to quit smoking and provides the incentive of diaper and wipe vouchers for up to one year after baby is born.
My experiences at Truman and my CHES credential really helped me stand out during the hiring process. The health science curriculum also equipped me with the tools to lend a hand to various departments in our agency. I have assisted in our Environmental Department, worked on projects with our emergency planner, and regularly collaborate with our WIC program. There truly is never a dull moment in public health.
I encourage current and prospective students to practice networking! I can't emphasize enough how important it is to develop and maintain relationships in your job. Also, don't be afraid to speak up—your opinion is valuable."
—Sarah (Strickler) Valenza ('15), Health Science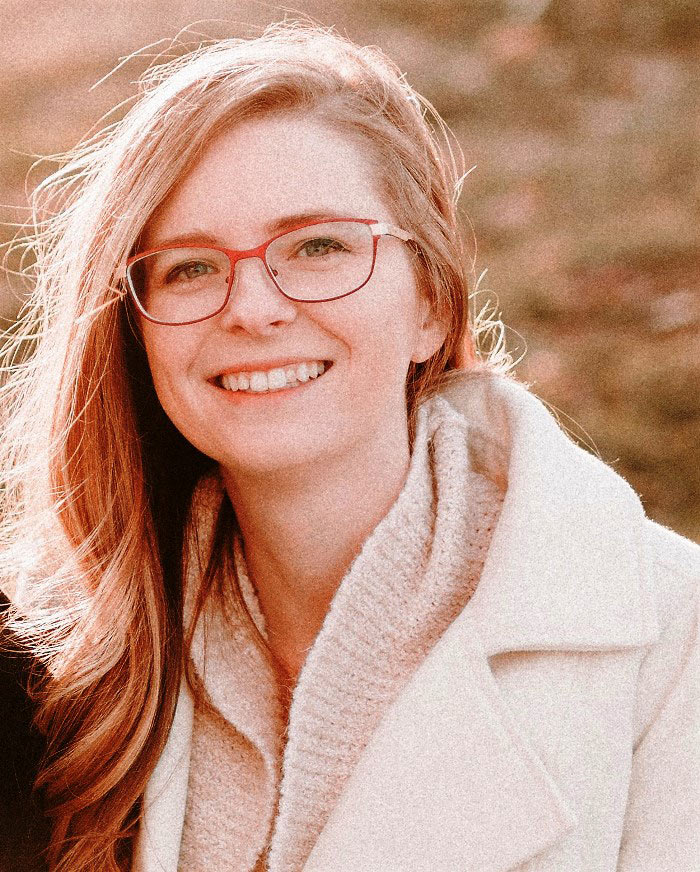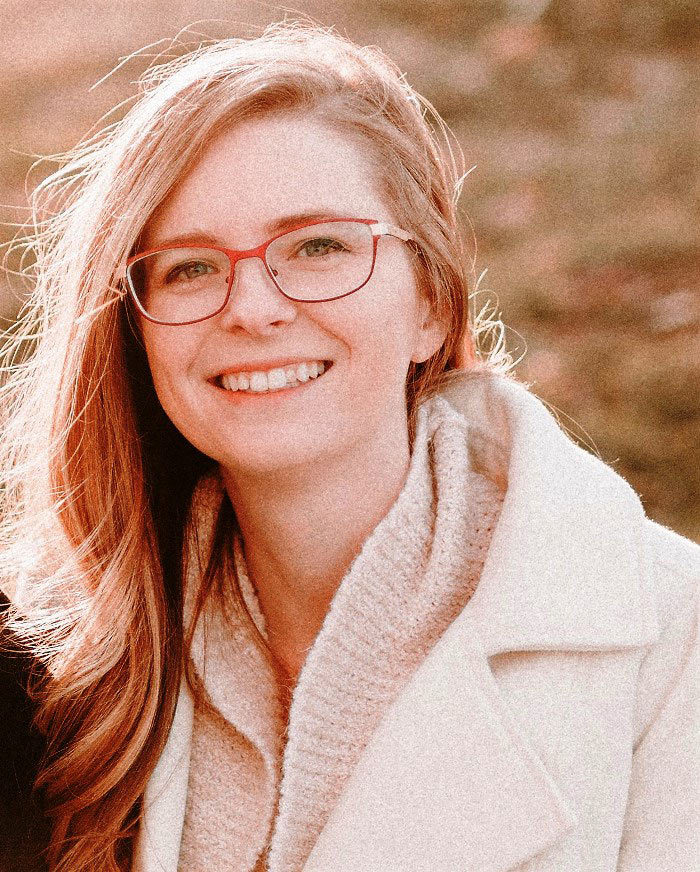 "Immediately upon my graduation from Truman, I started as an Associate Consultant with Cerner Corporation. During my six months of training, I worked in clinical setting learning to help optimize our clients' workflows. I gained experience in Cardiology, Women's Health, Urgent Care, Surgery, as well as the largest Transplant Clinic in the United States. I traveled to clients in San Francisco, Sacramento, Traverse City, Washington D.C., Phoenix, Seattle, and more. After the training period ended, I was assigned to the Women's Health solution and given my first major project as a Consultant at the second largest healthcare system in Maine: Northern Light.
When starting my career, it did not take long to realize that Truman had given me the tools to stand out among my peers in a corporate setting. Not only was my coursework extremely applicable, but also my professors had made sure I had the tools to succeed professionally. I believe faculty at Truman hold their students to a higher standard. After only a short time at Cerner, I realized how much this benefitted my work ethic, professionalism, efficiency, and ability to think critically. I would recommend this school and department to any student looking to work in the health care field. I truly believe I would not be where I am today without my Truman professors. They care about their students and their success. In fact, they believed in me more than I believed in myself at times. They pushed me and held me to a standard that drove my success. After listening to my friends talk about their professors and classes at other universities, I honestly believe I couldn't have picked a better program."
—Emmy Fry ('18), Health Science, Minor in Business Administration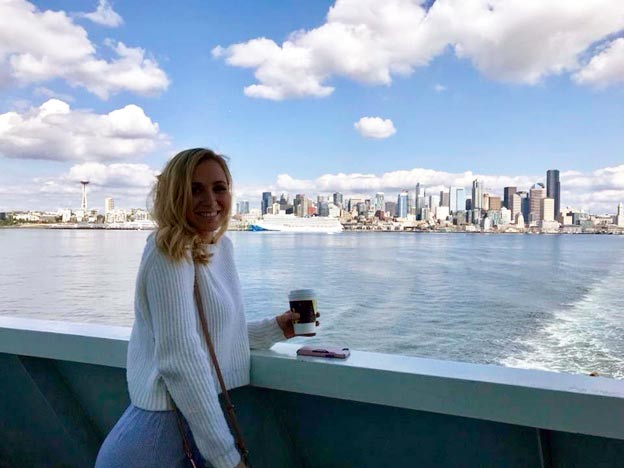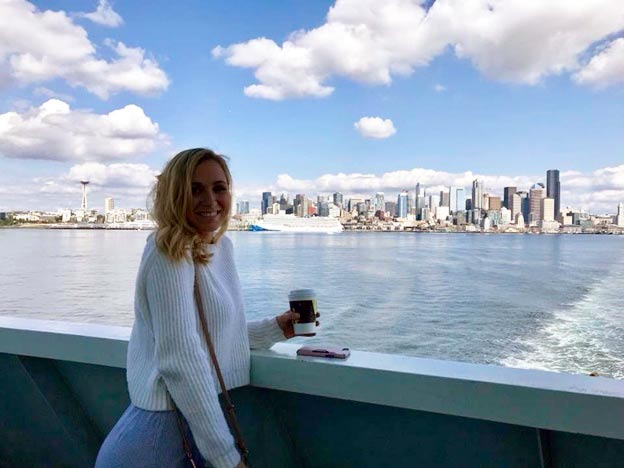 "As a freshman at Truman, I was unsure of what degree to pursue. I was planning on pre-med for my first two years but then found the HES Department was where I belonged. After graduating from Truman in 2018 with my B.S. in Health Science, I decided to continue my education at the University of Missouri. I am currently a first-year in the Master of Health Administration program. I am also a graduate research assistant for the Missouri Partners in Prevention (MOPIP) in the Wellness Resource Center on campus. I am working with the Opioid Project and will be creating educational materials and traveling to two college campuses in Missouri to provide education about opioid overdose risks and prevention. The HES Department prepared me for this position and equipped me with the skills I need to disseminate health information. It also provided me with the leadership and communication skills that will help me to excel in my future career as a health administrator. I have been able to network with people in the health profession field because of the connections I made with Truman health science professors. I encourage current and prospective students to form relationships with professors in the HES Department and get involved as much as possible. Never underestimate the ways they can help you succeed in your future!"
—Bethany Johnston ('18), Health Science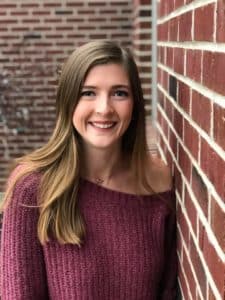 "Since graduating Truman with my Bachelor of Science in health sciences, I have been fortunate to explore my path through a variety of jobs and continued schooling. In the fall of 2015, I began graduate studies in Public Health and Epidemiology at Saint Louis University. While going to school, I worked part-time for the Delta Dental Health Theatre (now HealthWorks! Kids' Museum St. Louis). What I loved most about this job was the opportunity to combine both my love of theatre with my love of health education. I then transitioned to work for the Jefferson County Health Department (Hillsboro, Mo.) as a substance abuse prevention health educator. For the past two years, I have worked for Lumeris Healthcare Outcomes as a Special Investigations Unit investigator within the Compliance Department. My role is to investigate any form of Medicare non-compliance including investigation into potential healthcare fraud, waste, and abuse. Lumeris contracts with health payers to facilitate the transition from volume-based to value-based healthcare. Truman State University, specifically the Health Science faculty, gave me the foundation I needed to be successful in the variety of positions that I have held since graduation. In every job, I have used aspects of my education at Truman to improve and innovate processes. Health science and public health are avenues to not only explore the healthcare industry, but to change the face of and the approach to health that we implement as communities. It gives us the chance to impact lives through population approaches and prevention."
—Adam Hunn ('15), Health Science, Minor in Theater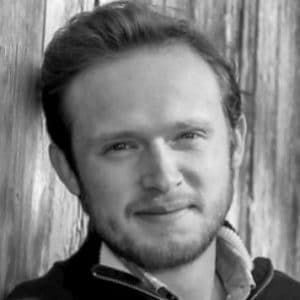 "After graduation, I spent a year in Anchorage, Alaska, for an Americorps Program where I served as the client services specialist at the local HIV nonprofit. Then I returned to Missouri and started working at the Columbia/Boone County Department of Public Health and Human Services as the HIV Health Educator for North/Central Missouri. It was great to educate people in my home state on a subject I am passionate about! The Truman HES program did a wonderful job of preparing me for real-world experience. I keep finding myself surprised about how much I was taught that I use directly in the field. Having the opportunity to work a few years, I now have the commitment to continue in the field and work toward receiving my Master's in Public Health, which I am doing through the University of Michigan. It is great to see how well TSU set me up to master the fundamentals of the health science field!"
—Erika Holliday ('15), Health Science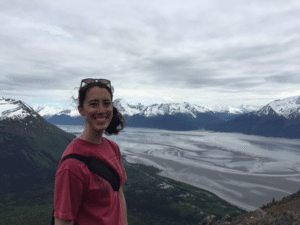 "I attended Truman State University from 2011-2015. I was fortunate to stumble across the Health Science major after spending the first year and a half of my college education sampling other majors. Health Sciences and pre-OT fit like a glove. I spent the summer before my senior year applying to occupational therapy programs. After interviews at both Rockhurst University and Creighton University, and acceptances to both programs, I decided Creighton was my next step.
I graduated May 12, 2018, with my doctorate in occupational therapy. I spent about six weeks post-graduation studying for my national board exam and received my passing score in early August. I know I never could have achieved my dream of becoming an OT without all the support of the HS Department. Truman set me up for success in grad school and beyond. My four years at Truman are truly some of my best years so far!"
Thanks Truman HES Department!"
—Maggie DeDecker ('15), Health Science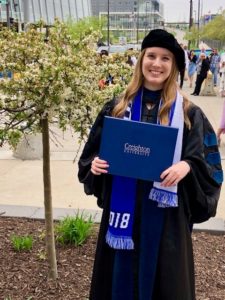 "After I graduated from Truman, I entered the Occupational Therapy (OT) program at Rockhurst University. Going into graduate school, I felt very confident about my educational background. Coursework through the HES program at Truman gave me the foundational knowledge that prepared me to excel in graduate level courses. Truman also has a strong reputation among a wide range of graduate programs, which was helpful when applying and interviewing. In graduate school, I presented a research project at the American Occupational Therapy Association (AOTA) conference in Nashville, Tenn., and later published an article in AOTA's SIS Quarterly Practice Connections. I have worked in a pediatric outpatient clinic in Quincy, Ill., and now currently serve four school districts as a school-based OT through Northeast Regional Medical Center (NERMC). I also provide inpatient rehabilitation at NERMC in the summer. For anyone interested in becoming an OT, I recommend you take the time to job shadow and ask questions. Be sure to observe in a variety of settings, communities, and with a variety of professionals. Most importantly, care about others and be personable; that is a huge asset going into the field of OT."
—Rachel (Chambers) Prewitt ('13), Health Science, Minor in Disability Studies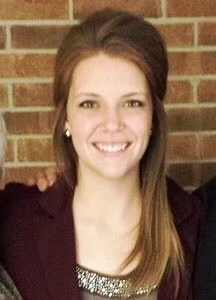 "As a transfer student, I sought a reputable and established program that would allow me to achieve my educational goals within a specific time frame.  My education in Health Science at Truman far exceeded my expectations and provided me with a strong foundation that has been essential in shaping the professional I am today. I continue to feel prepared to take on new challenges because of the learning and mentorship I received as a student in the HES department. After graduating, I worked as a health promotion intern for Blue Cross and Blue Shield of Kansas City and then accepted a health educator position with BJC HealthCare in 2014. In my current role, I support five rural public school districts by facilitating health education programming within K-12 classrooms. Each day on the job is different and I love that I get to empower students to make choices that will allow them to live healthy lives and reach their full potential. After attending several national Society for Public Health Education (SOPHE) conferences, I became involved in the establishment of a Midwest chapter and enjoy supporting SOPHE Midwest by serving as their public relations chair. I encourage students to take advantage of every opportunity to gain experience in their local community and build relationships with professionals in the field."
—Laura (James) Stade ('13), Health Science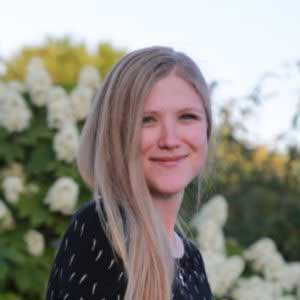 "After graduating I started working for Norfolk Southern in St. Louis as a railroad conductor. In 2017 I was promoted to a management position with Norfolk Southern in Chicago. I have subsequently started working on my MBA through Ashford University with a concentration in Organizational Leadership. Attending Truman taught me the value of hard work and helped set me apart from other applicants going for the same jobs and positions. Keep working and striving for excellence! Once you get out into the world you'll stand out and realize all the lessons learned were worth it."
—Logan Simmons ('16), Health Science/Minor in Military Science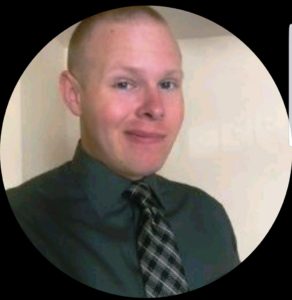 "As an international student, I was quite nervous about attending university in the U.S., but Truman was so welcoming that it became home for me for the years I spent there. After graduation I went back to my home country, Tanzania, so that I could work in the public health field there. In 2016, I accepted a job as a Program Coordinator in a Community Health Program under Sega Girls Secondary School, where I currently work with young girls from vulnerable environments in the community to ensure that they get the necessary health prevention education for diseases such as HIV & AIDS, STI's, breast cancer, and many more. Through the program I have also partnered with other financial organizations to offer entrepreneurship and empowerment education to the girls so that we can advocate for a better future for them. Most of these girls have little to no chances of receiving any education after they complete primary school because of their low-income backgrounds and the environment surrounding them. My experiences in the HES Department, including the advocacy training and internship I completed in community health, prepared me very well for the work I currently do. I could not have had a better starting point for my career in public health."
—Clementina Mwambene ('14), Health Science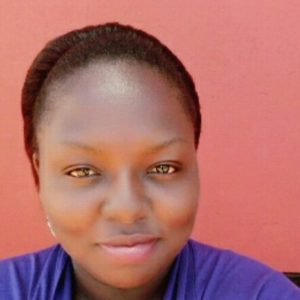 "After graduating from Truman, I began my graduate studies in the Master of Public Health program at Missouri State University (MSU). During this time, I served as the student liaison for the Missouri Public Health Association (MPHA) and worked with public health programs at universities and schools across the state to ensure the connections between the MPHA, professionals, and students remain strong. At MSU I was a McNair graduate assistant, which was made possible by participating in the Ronald E. McNair Program at Truman. I worked 20 hours per week as a graduate assistant and had a tuition and fee waiver for my first two years at MSU. I spent much of my time assisting with MSU's Council on Education for Public Health (CEPH) re-accreditation process, as well as a Mosquito Surveillance Project that was a contract with the Missouri Department of Health and Senior Services (MDHSS).
I graduated from MSU in December 2018 with a Master of Public Health and Graduate Certificate in Public Health and Homeland Security and then graduated again in May 2019 from MSU with a Master of Health Administration. I recently accepted a position with Arthur Center Community Health in Mexico, Mo., as a community health worker. I work with behavioral health and substance use disorder patients by helping them maintain their sobriety and receive the appropriate care and resources needed to do so.
My education at Truman and Certified Health Education Specialist (CHES) credential prepared me for my graduate studies in ways I cannot even begin to describe. Truman's rigorous coursework equipped me to seamlessly continue my graduate education in public health and health sciences. The in-depth and real-world applications provided by Truman's faculty even resulted in a few graduate courses being waived! My recommendation to other students is to take advantage of any public health opportunity open to you. You have no idea who you will meet and what connections you might make by doing so. Don't be afraid to reach out to others and make yourself known!"
—Meghan Meyers ('16), Health Science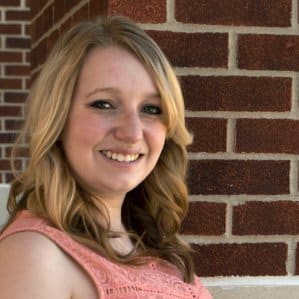 "After graduating from Truman, I accepted a health educator position with the Missouri Department of Health and Senior Services (DHSS) Adolescent Health Program. At DHSS I am responsible for training and providing technical support for all of the programming we fund throughout Missouri. This position also gives me the freedom to work on other projects that help increase the health of Missouri adolescents. We recently started a new campaign called Connect with Me. This campaign is for parents, guardians, or any youth-serving adult who need help connecting with the teens in their life. Truman definitely prepared me to take on such a large project and helped make me successful.
My course work and Certified Health Education Specialist (CHES) credential really helped me find a job in the public health field. The HES facility and staff are amazing and really care about you and your success. The courses and experiences are directly applicable to work out in the field. The program is challenging but rewarding; I would recommend a health science major from Truman to anyone interested in health."
—Bonnie Kempker ('16) Health Science/Minor in Psychology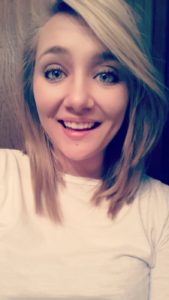 "After I graduated, I started working for the Primaris Foundation as an insurance counselor. I assisted consumers with their marketplace or Medicaid applications during open enrollment. During non-open enrollment periods, I did outreach in one of my designated three counties. I recently changed positions to be the MIPPA Outreach Coordinator and Regional Liaison, which is a part of the Missouri State Health Insurance Assistance Program. The goal of the MIPPA project is to identify and assist Medicare beneficiaries in rural and low-income areas statewide in applying for federal and state benefits that may assist the consumer in lowering their healthcare costs. In both positions at the foundation, having my CHES is what got me hired. In June I started an online MPH program with a concentration in Healthcare Organization through the University of Alabama Birmingham. The education I received while at Truman has made working full-time while going to graduate school full-time much easier because the core classes are a review for me. My advice to current or prospective students is to take advantage of all of the great opportunities the HES Department offers. Those knowledge, skills, and abilities are invaluable and will look great on a resume."
—Xavier Vaughn ('16) Health Science/Minor in Business Administration
"With skills like communication, time management, and leadership that I developed in the HES department, I am able to balance responsibilities in my personal, academic, and professional life. I am currently pursuing an educational doctorate at the University of Missouri-Columbia, while working as the Assistant Director of Student Services in the School of Nursing at a mid-sized institution. My time spent at Truman prepared me for a career vested in improving quality of life for others. My present role perfectly couples my passion for improving access to quality healthcare and broadening access to education.
I feel blessed to have received such a quality education from faculty that cared about more than grades and evaluations. While I would not have been able to predict where my career would take me five short years ago, I have felt prepared to tackle every challenge and opportunity provided to me thanks to the learning and encouragement I received at Truman State University.
I would embolden each new student to be open to opportunities and to get involved in the HES department. You will learn just as much inside the classroom as you will outside working with peers and mentors."
—Alizabeth "Blair" Ballard ('13), Health Science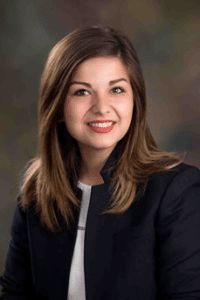 "When I graduated my goal was to find a role where I could engage in community collaboration, promote healthy living practices, and influence health-related policies. My journey in public health began as a Certified Health Education Specialist (CHES) near Kansas City, Missouri, where I developed and implemented a variety of community-based health promotion programs. While working full-time as a community health educator, I pursued my Master of Public Health (MPH) degree online from University of Missouri-Columbia. I also obtained a Global Public Health Certificate, which allowed me to complete a month-long MPH internship abroad in Ghana, Africa. In August 2015, I was selected to participate in the Greater Kansas City Healthcare Foundation's yearlong Healthy Communities Leadership Academy with other professionals to improve community collaboration, civic leadership, and system/policy change. I am thrilled to have transitioned into the role of project manager at the University of Kansas Medical Center Department of Preventive Medicine and Public Health in 2016. Working alongside a team of medical and public health professionals, I am contributing to tobacco cessation research. In spring 2017, I advanced to a master level health education specialist (MCHES).  I am proud that my work is directly influencing positive change in public health so I can continue improving health outcomes in my community. My accomplishments are a result of the hands-on experience I received and the confidence I gained from HES staff and faculty, as a student and alumna."
—Amanda Grodie ('11), Health Science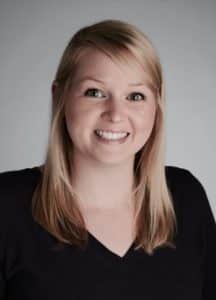 "After graduating with my B.S. in Health Science and earning my Certified Health Education Specialist (CHES) credential, I served in the Peace Corps as a community health development worker in Burkina Faso. After that experience, I accepted a job at the Missouri Department of Health and Senior Services (DHSS) as their Adolescent Health Educator. I know that my education from Truman and having my CHES played a significant role in my selection for the job at DHSS. I am now in my second year of coursework to obtain a Master of Public Health with a focus in Maternal and Child Health from the University of Minnesota. I am also starting a yearlong Leadership Education in Adolescent Health (LEAH) fellowship. I know that I would not have had many of these opportunities without my education from the Truman HES department. One of the best things about the HES program is the ability to connect with classmates and faculty. By the end of my time at Truman, I had mastered relationship building which remains helpful years after graduation. By having smaller class sizes, HES students are given the chance to build social networks, which is not always possible in larger learning environments. I still feel comfortable reaching out to my former professors if I need a recommendation or advice, or checking in with former classmates about job opportunities or professional guidance."
—Emily Denight ('11), Health Science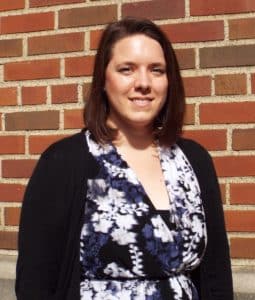 "I loved my time in the HES department. I knew that I was receiving a unique education as an undergraduate in HES. After graduation I attended Illinois College of Optometry in Chicago and earned my Doctor of Optometry (O.D.) degree in May 2017. I now work for Clarkson Eyecare in Affton, Missouri. If you want to be part of a community that is welcoming and supportive, Health Science is where you belong! The smaller class size and major allows you to be close with your faculty members and classmates. Truman HES was the best decision I made, and I often reflect on the great times I had in the HES department. I would do it again in a heartbeat."
—Ashley Hemphill ('09), Health Science, Minor in Business Administration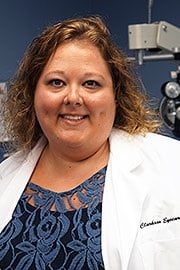 "When I started my freshmen year at Truman, I couldn't decide which major would be best for me although I have known I wanted be a dentist since age 11. Soon after I arrived on campus, I met with HES faculty and knew it was the right place for me. Little did I know my time in the HES department would help me develop a passion for health education and public health. I truly believe majoring in health science is going to make me a better dentist. The courses I took, along with the community service components made me more compassionate and aware of the importance of health education, and really drove home the need for comprehensive health education programs in communities.
After I graduated, I started working at Cerner Corporation in Kansas City, Mo. as an analyst. Currently, I am attending A.T. Still University – Missouri School of Dentistry and Oral Health (MOSDOH), as a member of the Doctor of Medicine in Dentistry class of 2021. I am thrilled to be living my dream every day! A.T. Still offers a joint DMD and MPH degree which I plan on taking advantage of fully.
I cherish the time I had at Truman, it challenged me and aided in developing my work ethic. I don't think any Truman students or alumni would tell you it's easy but that's one of the many reasons why Truman ends up on list after list as a top university in the Midwest. My advice for current students is don't give up on your dreams. It sounds cliché but seriously. I applied to dental school 3 times before I got in, but it made me a stronger person, and I wouldn't trade my experiences for the world! The saying that everything happens for a reason is very accurate."
—Caitlin (Eikermann) Rosemann ('15), Health Science, Minor in Biology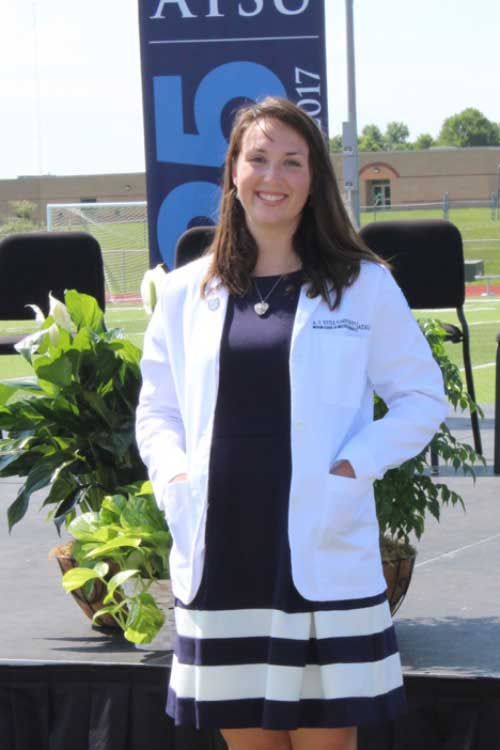 "The transition from high school to college was a real challenge for me. Despite taking Accelerated and Advanced Placement courses in high school, I struggled with the coursework and independence of being a student at Truman. Being a first-generation college student did not help at all, as I felt a bit isolated seeing the confidence and preparation of second-generation students. Nevertheless, I prevailed, but it was not without the support of systems in place within HES (and Truman at large) to help students who look like me and come from my background be successful. My academic aspirations (goals and plans) and expectations (likelihood of reaching those goals and plans) were not exactly aligned as a started my freshmen year within the Pre-Med concentration. As I sought to revise my aspirations, the warmth of the faculty welcomed me to seek advice that led to the development of an interdisciplinary pathway. This led to the development of longstanding relationships with Truman faculty members that have helped me to be the successful scholar I am today. Opportunities outside of (yet still supported by) HES made a big impact on my success at Truman as well, such as the Ronald E. McNair post-baccalaureate achievement program and other programming offered by the Multicultural Affairs Center (i.e. SEE program, tutoring services etc.). For a city boy with a small-town heart, this was a great place for me to grow and transition into higher education. I earned a Master of Public Health (MPH) in Epidemiology and Biostatistics in 2014 and am now enrolled in a PhD program at the University of Massachusetts at Amherst. I have had great work experiences with WestEd Justice and Prevention Research Center as well. I am incredibly grateful for my experiences! As an HES student at Truman, know that you will be encouraged, pushed and supported regardless of who you are, where you came from and how you learn!"
—Darius Taylor ('12), Health Science, Minor in Biology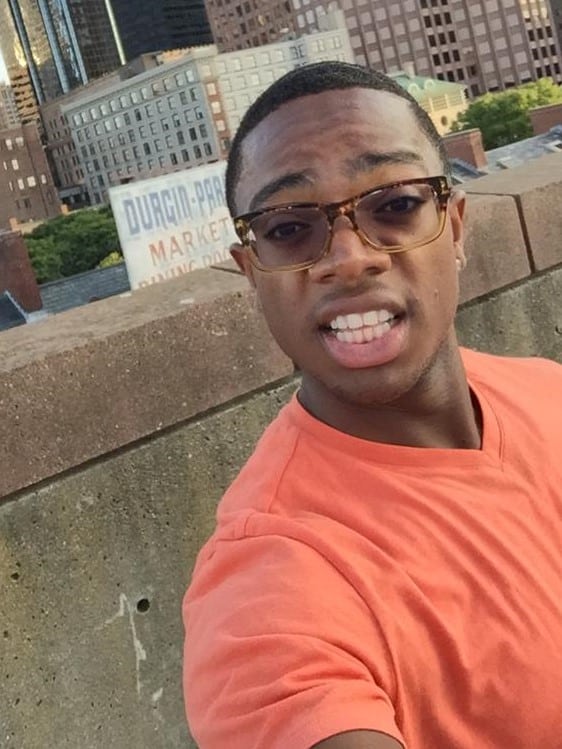 "After graduating from Truman, I enrolled in graduate school at Southern Illinois University at Carbondale (SIUC), where I earned my Master in Public Health (MPH) degree in May 2015. During my time at SIUC, I had a great position at the campus Wellness Center doing college sexual health education. After I left SIUC, I realized that I still had a passion for nursing. I am now a little over a year away from my BSN, RN!
HES is full of awesome professors who wanted to see me do well! I was challenged by the faculty but also encouraged by them as well. It's because of them that I succeeded as a McNair scholar and was able to go to graduate school. They worked with me and helped me graduate.
Be sure to talk to your professors! They are here to help you. They know far more than what they teach you in class. Many of them may have supplemental information about internship or job opportunities, and they have connections! All you have to do is ask."
–Ashley Shields ('13), Health Science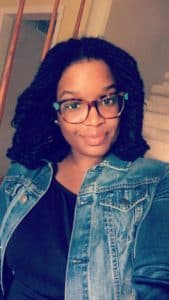 "After graduating from Truman, I pursued a Master of Health Administration (MHA) from The University of Missouri—Columbia, or Mizzou. I received my MHA and a graduate certificate in Health Informatics in May 2016. During my last year of grad school, I applied for competitive administrative fellowships and obtained one with HSHS Eastern Wisconsin Division in Green Bay, Wis. I have been serving in that role for a year and look forward to what comes next.
HES courses are great preparation for any health-related path you choose post-graduation. The population health perspective has equipped me with a well-rounded lens for making decisions about the communities and patients we serve. The balance between research, program implementation, and epidemiology served me well in my graduate classes and now in my role doing projects and rolling out initiatives. As we move towards a less hospital-centric/treatment only approach to health, the comprehensive education that HES and Truman provided will be a huge asset in my future roles.
Be open-minded and willing to absorb everything you learn at Truman. I have honestly used almost everything I learned in HES, and it has helped me immensely. But also have fun! The professors are amazing and developing relationships is essential."
—Maria Benitez ('14), Health Science, Minor in Business Administration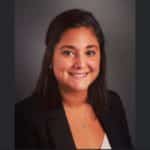 "After I graduated in 2006, I accepted a job offer at the University of Wisconsin Carbone Cancer Center in Madison.  In 2011, I opted to go back to school part-time while working at the Cancer Center and received a Teaching English as a Foreign Language certificate.  In 2012 I moved to Gwangju, South Korea, where I taught conversational English to elementary, middle, and high school students.  After my return to the US,  I opted to return to graduate school and in May of 2017, I graduated with my Doctorate of Physical Therapy from Des Moines University.  I am currently employed in an outpatient clinic which specializes in one-on-one manual therapy.
At Truman I learned to communicate more effectively.  I have found that writing and presenting yourself well can open many doors, allowing you to convey important information in resumes and cover letters, scholarship applications, and interviews. In addition, I met wonderful faculty at Truman and in HES specifically who offered advice, encouragement, and a listening ear when I needed it, even 10 years later!  I am forever thankful for the caliber of faculty and fellow students I met at Truman.
My education at Truman was really broad; I took Italian classes and studied abroad in Rome.  I completed research with HES faculty.  I combined intense science courses with classes in religion, English, linguistics, and music.
For the lucky individuals who know exactly what they want to do with their lives – that is wonderful.   However, for the rest of us, be calm in the knowledge that it's totally okay. Really.  I can look back on the years since I left Truman and see how the path that led me to today – while certainly not linear – made me more determined to pursue my DPT and has given me life experience that makes it easier to connect with my patients."
—Mary Beth Wims ('06), Health Science; Minors in Biology, Psychology, and Italian Studies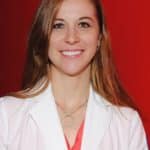 "When I started at Truman, I was not completely sure what I wanted to do. But when I started in HES, I found my fit. All the faculty helped me along the way and made sure I was in what classes would be best for what I was interested in pursuing. They also showed me so many opportunities that people in our field have to help others. Truman's HES Department prepared me for all my future endeavors wherever my future would lead me. I was a Peace Corps volunteer in the Kyrgyz Republic in the Health Education Sector, and the classes that I took at Truman gave me skills to teach trainings on a national level as well as complete local classes. I was prepared to write grants and organize programs across the country. Now, I'm pursuing my Master's in Public Health from the University of Pittsburgh and interning at the Allegheny County Health Department in Emergency Preparedness. I could not have asked for a better starting point than the program I found at Truman State University!"
—Emma Hosman ('13), Health Science

"After completing my coursework at Truman State in May 2016 I went on to complete an internship in healthcare administration at Providence Medical Center in Kansas City, Kansas.  I now work for Stryker, an industry leader in the medical device and surgical equipment industry.  In my position, I operate complex surgical equipment during procedures and manage surgical products for multiple specialties.
My experiences in the HES department have been invaluable.  My position involves surveying surgeons and operating room personnel about current products and future needs.  The emphasis on research during my coursework prepared me to collect and analyze quality data and report my findings in a concise manner.  The leadership opportunities Truman and the HES department offered me made me a stronger job applicant, and allowed me to develop skills that I use every day.
My advice to current or future HES students is to focus on developing the skills of a health education specialist and then think of ways "outside the box" to apply those skills.  I am in a position that there is no class for and I never thought I would be in, but the skills I learned at Truman are enabling me to excel.  Beyond that I would advise students to get to know the HES faculty.  They have a wealth of knowledge stemming from diverse backgrounds and are willing to help with everything from coursework to looking for internship and job opportunities."
—Alex Connor ('16), Health Science-Healthcare Administration, Minor in Business Administration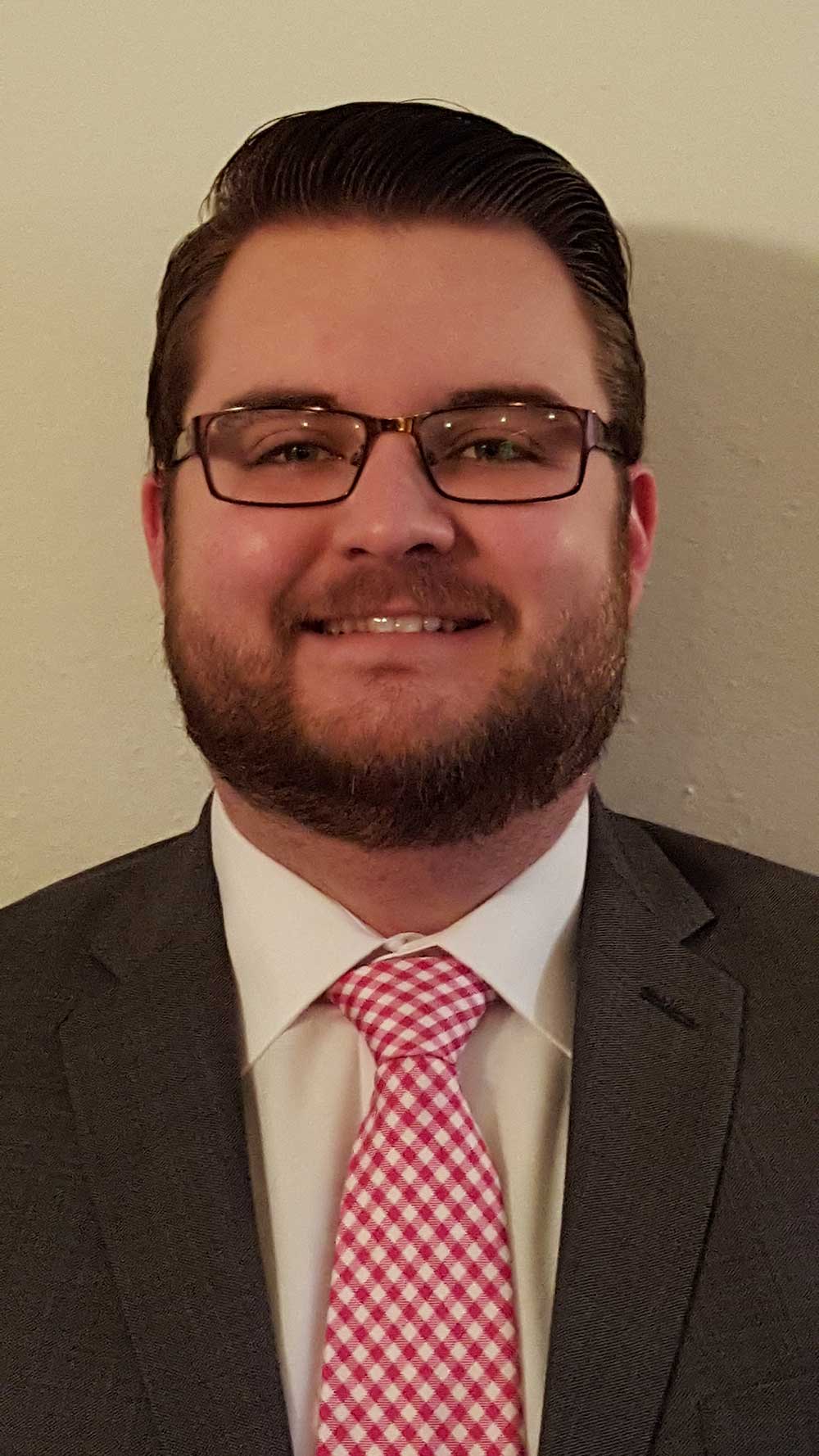 "Since graduating from Truman, I have been working with United BioSource Corporation, an Express Scripts Company. I work with both patients and physician offices to ensure patients have an opportunity to receive specialty and oncology medications. The best part is that we provide these medications to our patients completely free of charge! Truman's Health Science curriculum allowed us to participate in so many different service learning opportunities all around Kirksville — I know it's what drew me to a job where I am able to help others every day!"
—Meagan Thomas ('14), Health Science

"I will always value the close bonds I had with my classmates and faculty. I was fortunate the HES department created more internship opportunities in Kirksville during the academic year. The Health Science faculty helped me find an internship opportunity at NEMO AHEC. I learned a lot from this experience and was happy our faculty helped me make connections. I was offered a full-time position with NEMO AHEC shortly after completing my internship during the spring semester of my senior year. My Health Science background gave me everything I needed to be successful. In that position I worked with different populations and planned a variety of health education programs for students ranging from middle school to the undergraduate level. There was never a dull moment with my job. Then I accepted a position with Cerner. It's great being able to keep in touch and be part of a strong and supportive HES community."
—Jessica Wentworth, Health Science ('15)
Northeast Missouri Area Health Education Center (NEMO AHEC), Kirksville, Mo.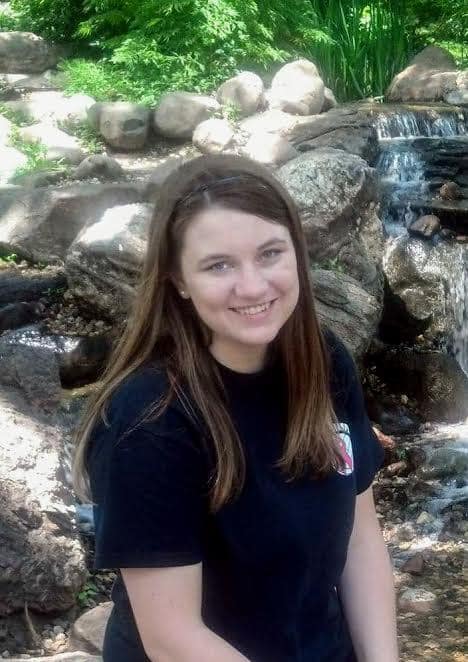 "I had wanted to attend Truman State since I attended a summer football camp as a sophomore in high school. My time at Truman was by far the best experience of my life, so far. When I first started my college journey, I knew that I wanted to do something in the medical/health field but nothing more specific than that; that is when I found the HES program and became fascinated with public health and epidemiology. After graduation, my life was a rollercoaster. I went from having a great job in my field to struggling to pay the rent, but it is important to persevere and never give up the pursuit of your dreams. I am proud to say that I have now found a way to utilize my degree and certification by helping develop my company's Employee Wellness Program. The HES program and Truman absolutely prepared me for my professional future, however, it was up to me to recognize the opportunities in front of me."
—Daniel Mattheiss, CHES, Health Science ('14)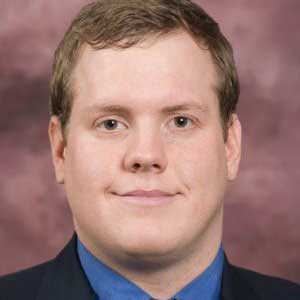 "After graduating from Truman in 2013, I received my Master of Public Health (MPH) degree with a focus on Community and Behavioral Health from the University of Iowa. Following graduate school, I began working as a Senior Research Assistant at the Brown School of Social Work at Washington University in St. Louis. My current project is focused on developing user-friendly implementation guides that provide practitioners with the tools needed to build effective and sustainable tobacco control programs. My primary role is to synthesize the scientific literature, and write and edit the guides by translating complex research information into 'everyday' language for mass audiences.
Truman and the HES department were exceptional in preparing me for graduate school and my career. All of the projects, papers, and assignments that I completed in graduate school were very similar to those that I had already completed in the Health Science program. I felt I was more prepared for my graduate courses than students who graduated from other programs. For students who are interested in obtaining an MPH degree, joining the HES department is certainly one of the best choices you can make. You will be more than prepared for your graduate program and career to follow."
—Erin Foster, Health Science ('13)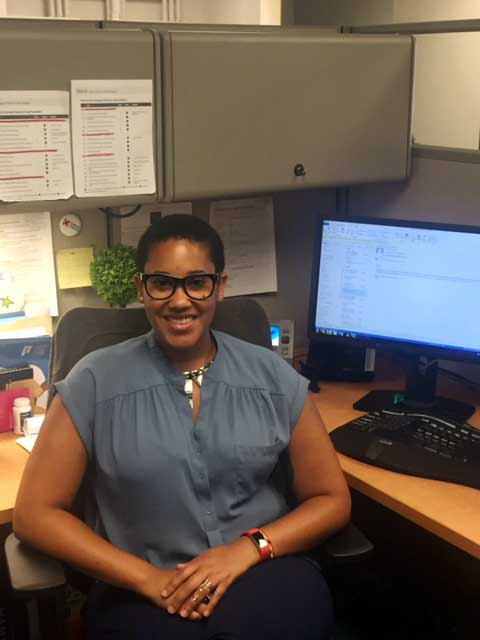 "The Health Science program at Truman State University was the perfect fit for me. The curriculum prepared me for a variety of careers in the health field and bridged the needed skill-set and knowledge to work in a wide range of diverse environments. The professors, with their guidance, enthusiasm, and compassion, make the HES Department stand out above the rest. The HES "hands-on" approach and focus on critical thinking ensures students are prepared for whatever path they choose to follow.
As a Health Educator, Outreach Coordinator, and Lifestyle Coach with the Northeast Missouri Health Council, my focus is on oral health and preventing type 2 diabetes. I have been able to start a new education program and expand the program to cover most of northeast Missouri. I am very lucky to work with all types of people in a variety of settings. Providing education to schools, health departments, nursing homes, and other community partners is exceedingly rewarding."
—Amy Carroll ('10), Health Science

"As an undergraduate student who aspired to be Physician Assistant (PA), Truman's HES Department was a perfect fit for me. The program had high expectations and fostered an environment in which I could excel. I enjoyed individual mentorship from professors who worked tirelessly to help me achieve my goals. With my HES degree, I was not only a competitive graduate school applicant, but was well-prepared for academic success in a rigorous PA program as well."
—Caroline "Carrie" Nelson  ('15), Health Science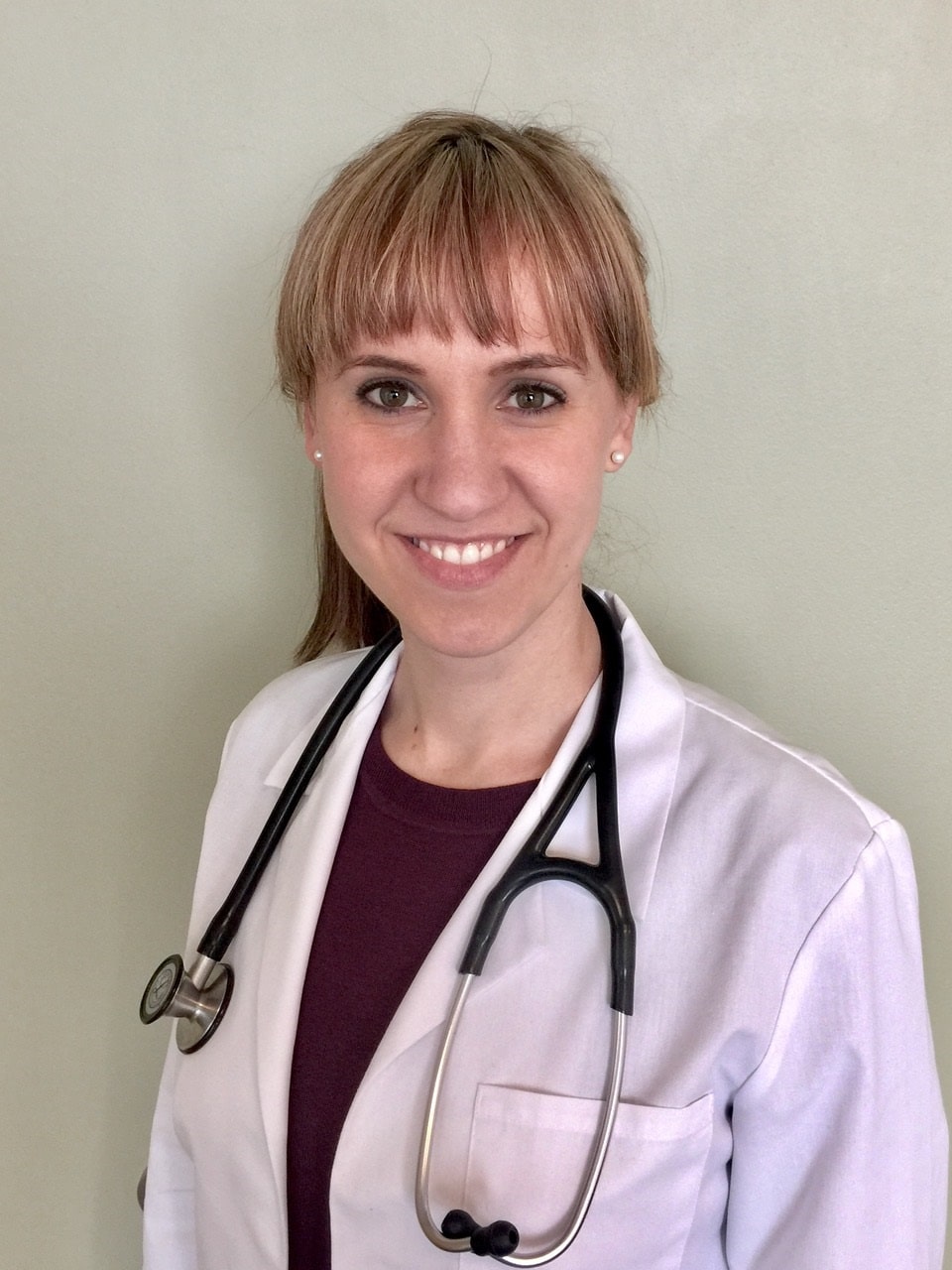 "I have been with Missouri Mentor for over a year now! I'm a case manager for individuals with disabilities. Those disabilities include physical, behavioral, intellectual and mental disabilities. I facilitate anything they may need in their lives, from applying for Medicaid, to signing them up for vocational rehabilitation in order to obtain a job, to checking on their medications every month (I'm a level 1 Medication Aide), to providing behavioral support to both the caregiver and the individual, to handling their finances…you name it, I've probably done it. It's a very diverse job and every day is different with something new to tackle. But I have found that my background in Health Science has helped me, particularly in being culturally competent and familiar with the health-related aspects of this job. I would not change this experience for the world, as it has made me a better person and has opened my eyes to how much injustice there is in the world (working in the field makes it much more real than just learning about it in school). It has made me thankful for the life I have and eager to dedicate my life in the service of others, whatever form that may be. I will definitely go to graduate school eventually; I feel HES was a wonderful platform from which to grow."
—Taylor Telken ('15), Health Science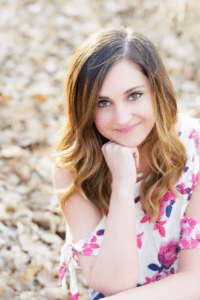 "I'm a first-year student in a three-year dual masters program at The Brown School at Washington University in St. Louis.  I'm pursuing degrees in Public Health and Social Work.  I have a concentration in health social work with a specialization in sexual health and education. I'm currently doing a practicum at the Contraceptive Choice Center serving as a health educator providing contraceptive counseling to patients one-on-one.  After graduation, I hope to continue working in a clinical setting to help bring better patient outcomes to the field of sexual and reproductive health by centering patient education and empowerment.  I'm also an active advocate for racial justice in St. Louis through the West County Community Action Network.  Overall, I'm thankful for the wonderful and holistic education I got through HES at Truman and I feel completely prepared to successfully navigate my program."
—Ashley Kuykendall ('16), Health Science