The Three Minute Thesis (3MT®) is an academic research communication competition held at universities around the world.
Developed by The University of Queensland, the 3MT® competition cultivates students' academic, presentation and research communication skills by challenging them to explain the significance of their research projects to a general audience in three minutes or less.
---
The 3MT® Competition at Truman
The 3MT® competition highlights original graduate-level research, including a master's thesis. Currently enrolled master's students at Truman State University are eligible to participate in the University's 3MT® competition. The winner attends the Midwest Association of Graduate Schools (MAGS) annual 3MT® competition.
2021 Competition
In 2021, the MAGS Competition will be virtual.
Saturday, Feb. 27, 2021
Rules

This year, due to the pandemic, the local and regional competitions are virtual.  You will record your three-minute presentation following the guidelines set forth by Queensland University.  Please note that you will need an introductory slide that includes:
your name
title of presentation
faculty member
department
This helps the judges and audience know who you are. Your single research slide appears right after, and as soon as you start speaking, the timer begins.  You have three minutes and no longer to discuss your research.
Prize Money
First place: $75 gift card
Second place: $50 gift card
Registration
All videos must be submitted by Wednesday, Feb. 24, 2021.
Register/Upload Video
---
Previous Competitions at Truman
Videos
---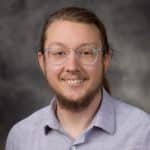 "The competition was super fun—hope it becomes a mainstay at Truman."
— Rowen Conry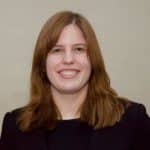 "It's super cool that a Truman person was a finalist [at the regional competition]!"
—
Sarah Muir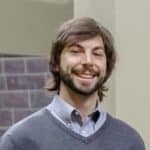 "It was a great event, and I hope it continues. I'll definitely talk it up in the English Department."
— Derek Franklin
---
Questions?
For more information, contact:
Dr. Julia Edgar
Department of Communication Disorders
 jedgar@truman.edu
 (660) 785-4255