The equine studies minor lets you supplement your major with a basic foundation of equine science along with opportunities to conduct research at the University Farm, participate in internships within the equine industry, and become involved with student organizations.
Combine Your Love of Horses with Your Academic Experience
Whether you're preparing for vet school, want to master your competitive riding skills, or simply enjoy riding (or want to learn to ride), you can pursue an equine studies minor at Truman.
Customize Your Classes to Match Your Style
Become familiar with general terminology while you study the history of horses, breed types, basic anatomy and more. With our flexible program, you tailor your courses to match your interests and goals. Focus your studies on horsemanship. Or choose a more scientific approach to learn more about horse training techniques, forage crops, animal nutrition, animal health or genetics of animal and plant improvement.
Hands-on Learning Experiences
Plan to spend time at the 400-acre University Farm, located close to campus, which features indoor and outdoor riding arenas. The farm is home to approximately 40 horses used for teaching horsemanship, training classes, a breeding program, and the other equine classes.  You can conduct research on equine reproduction, growth-related equine nutritional studies, and research related to equestrian activities. No matter what your level of experience is, you can join the Equestrian Team or any of the other 250 student organizations you will find at Truman.
Broaden Your Opportunities
At Truman, you make surprising connections—such as transforming your passion for horses into a vocation in the equestrian industry.  You can combine your equestrian interests with any major offered at Truman including agricultural science, biology, business administration, communication, English, psychology or with preparation for veterinary or graduate school. Some career opportunities include:
Extension specialist
Farm/ranch manager
Publisher of equine publications or books
Public relations
Agricultural equipment sales
Racing chemist
Horse show or rodeo manager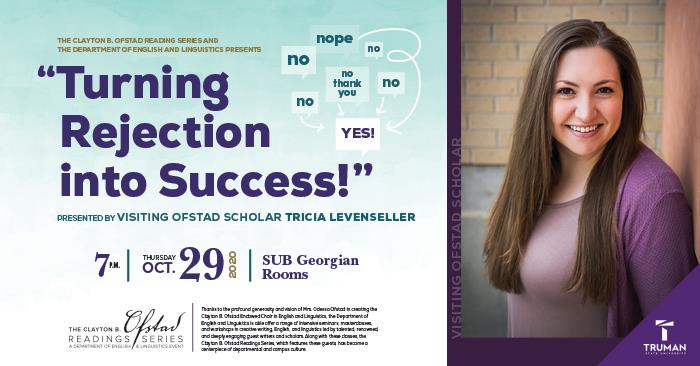 Visiting Author to Give Tips for Success
October 26, 2020
Authors receive hundreds of rejections before achieving a single "yes" on their road to publication. Bestselling and full-time author Tricia Levenseller will recount her journey and the lessons learned along the way.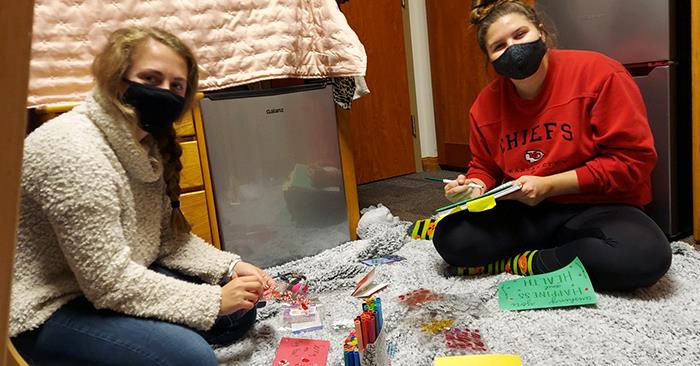 Student Projects Strengthen Relations with Town
October 26, 2020
TRU 100: EXPLORE is a one-hour class dedicated to helping students have fun and learn about their new community, particularly through civic engagement. Based upon their interests, groups of new students were tasked with creating projects that connect Truman to the community.