Opportunities for Aspiring Entrepreneurs
Real-world problems are solved by free-thinkers unencumbered by convention. At Truman, you learn how to leverage a liberal arts and sciences mindset to turn thought into action. Then you can use that action to make an impact on your life, your community, and the world.
---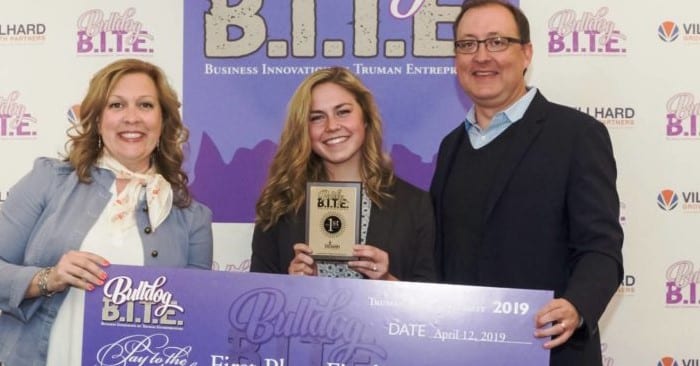 STUDENT COMPETITION
Students Win Cash for Innovative Ideas
Bulldog B.I.T.E. (Business Innovation by Truman Entrepreneurs) is a competition open to all Truman students that lets you gain experience in the art of pitching an idea. Students present their business idea to a panel of judges, and the top finalists receive seed money to put their ideas into action.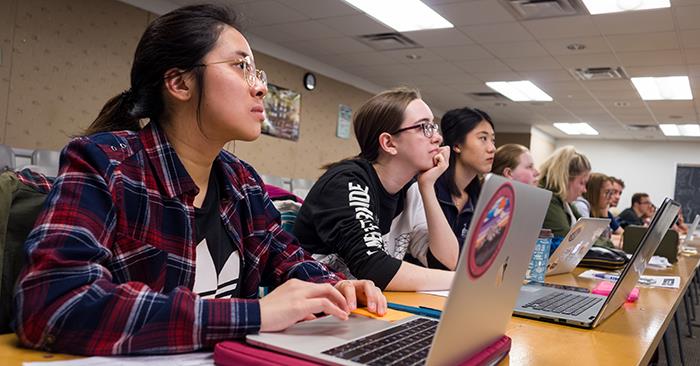 ONLINE FORUM
Community Entrepreneurship and Innovation Forum
This online forum provides a space where you can share your thoughts and bounce ideas off others.  Any member of the Truman community can register for free and share information.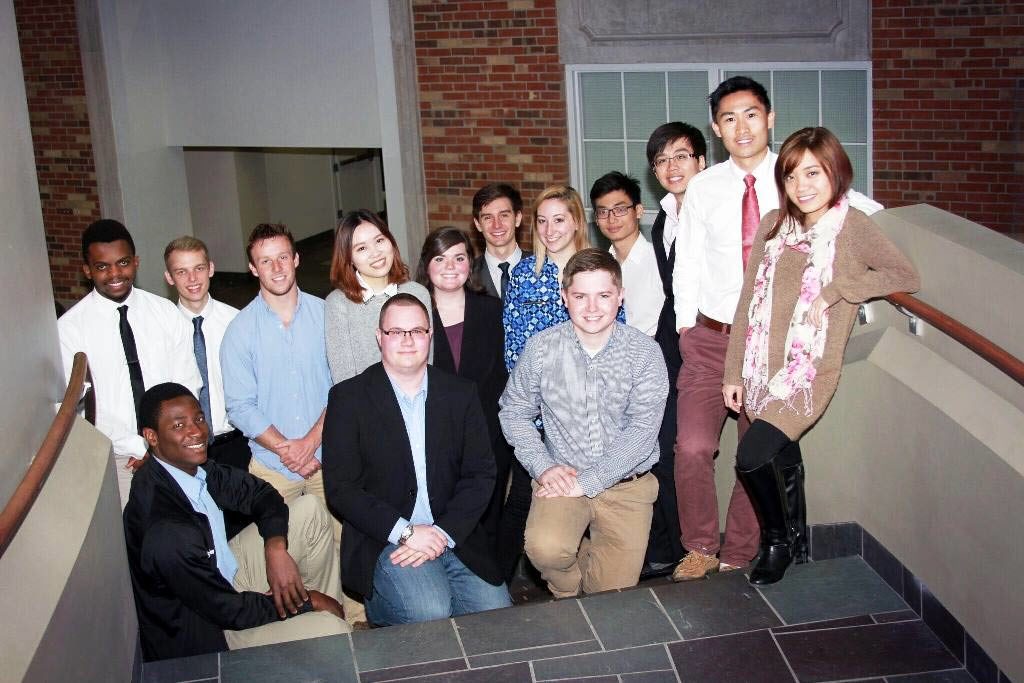 STUDENT ORGANIZATION
Community of College Entrepreneurs
Join the Community of College Entrepreneurs to meet other entrepreneurs from all majors. The organization connects you with outside resources such as other entrepreneurs, alumni, and companies willing to help a student's startup.
Truman Graduates Excel at Turning Thought into Action
Through educational exploration and intellectual engagement, our graduates develop the type of mindset that creates successful entrepreneurs. They challenge assumptions and think at a higher level of complexity to find solutions that are overlooked by others. Meet some Truman graduates and see how they forged their own path.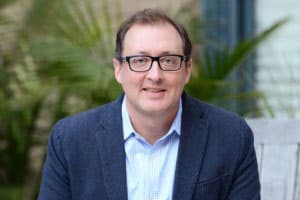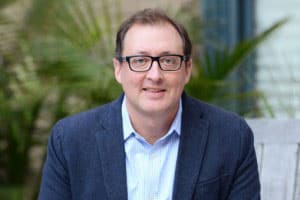 ALUMNI ENTREPRENEURS
Doug Villhard ('94)

"It took us several businesses and several failures before we got it right. Starting a business is easy. Having it be successful is hard."
Doug's full story>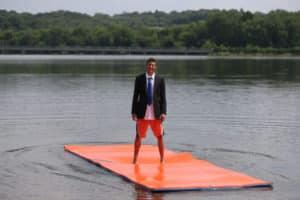 ALUMNI ENTREPRENEURS
Austin Hayden ('15)

Most young entrepreneurs use technology to build their empires.  Austin decided to take a retro approach to sell his recreational water pads.
Austin's full story>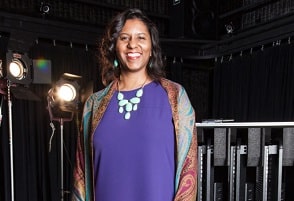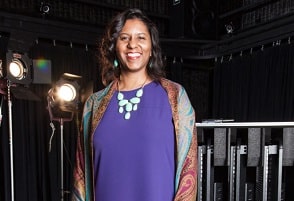 ALUMNI ENTREPRENEURS
Shaunelle Curry ('95, '97)

"I had the heart of a social entrepreneur. I wanted to bring about systemic and institutional change in my community."
Shaunelle's full story>