A Launchpad for Innovation and Entrepreneurship
Real-world problems are solved by free-thinkers unencumbered by convention. At Truman, you're encouraged to develop a broad liberal arts and sciences mindset that gives you the ability to turn thought into action. In addition to courses about entrepreneurship, you can grow your innovative skills through opportunities that range from a student competition to a student group of like-minded peers.
STUDENT COMPETITION
Elevator Pitch Competition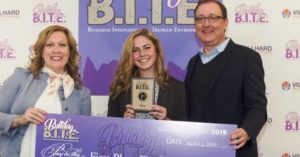 Bulldog B.I.T.E. (Business Innovation by Truman Entrepreneurs) is a competition open to all Truman students that lets you gain experience in the art of pitching a business idea. The top finalists receive financial awards to put their ideas into action.
STUDENT ORGANIZATION
Community of College Entrepreneurs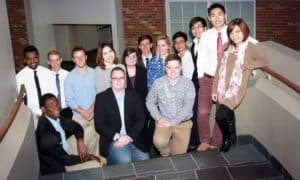 Join the Community of College Entrepreneurs to meet other entrepreneurs from all majors. The organization connects you with outside resources such as other entrepreneurs, alumni, and companies willing to help a student's startup.