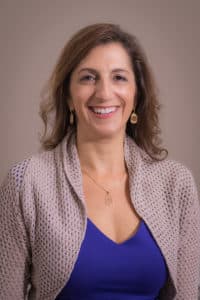 Calaneet Balas became president and CEO of The ALS Association in December 2017. She joined the organization in June 2016 as chief of strategy, overseeing the integration of the Association's three areas of mission focus: research, care services and advocacy. In addition to her leadership of the Association and its ambitious vision to create a world without ALS, she also serves as the chairwoman of the International Alliance of ALS/MND Associations.
Before joining the fight against ALS, Ms. Balas was the CEO of the Ovarian Cancer National Alliance. In this role, she successfully collaborated with a partner organization to create the largest global organization dedicated to ovarian cancer research, advocacy, and patients. Her extensive experience also includes roles at the Arthritis Foundation, where she was chief strategy officer of the Mid-Atlantic Region and President and CEO of the Foundation's Metro DC Chapter.
Ms. Balas holds a Master of Business Administration from Herriot-Watt University, a Master of Science in human movement science education from the University of Memphis, and a Bachelor of Science in exercise science from Truman State University.