With a passion for the subjects they teach, our faculty work closely with you to make sure you're fully engaged in your learning so you can discover your personal and professional purpose. Here's a sampling of some of the people who help make the Truman community such a remarkable place for you to live, learn and grow.
Jerry Mayhew
Exercise Science Department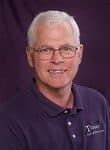 Jerry Mayhew, professor of exercise science, has seen the University come a long way in his 42 years on campus. When he first arrived, the school had no exercise science labs or equipment. Today, he views Truman's premier teaching and research labs as on par with any other university, which is one of the reasons he enjoys coming to work every day.
More»
Vayujeet Gokhale
Physics Department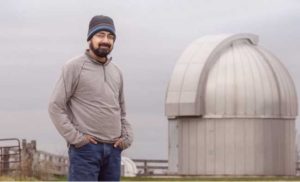 An associate professor of physics, Vayujeet Gokhale oversees the Truman Observatory located at the University Farm and teaches subjects including astronomy, astrophysics, astrobiology and meteorology. When teaching introductory classes, Gokhale wants his students to enjoy the content, feel comfortable asking questions and learn the basics. For advanced classes, he likes to challenge students and push them beyond their comfort zone. "No matter what the level of the class, my aim is always to create an environment in which the student feels motivated and excited about learning the material," says Gokhale.
More»
Sheila Garlock
Communication Disorders Department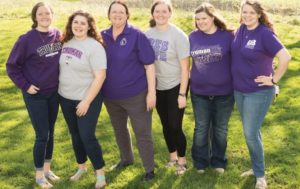 Sheila Garlock has been a presence in the  Communication Disorders Department for 20 years – even longer when counting the time she spent earning her bachelor's and master's degrees from Truman in 1977 and 1978, respectively. In addition to supervising students in the Speech and Hearing Clinic, she teaches both undergraduate and graduate courses. Some of her students have been known to call her mom, a not uncommon moniker for Garlock to hear on campus considering all three of her daughters attended the University.
More»
---
Browse More Stories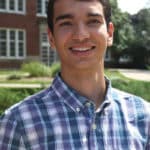 My professors are ready to help me at any time. It is magnificent! I can easily come after class and ask about any doubts or concerns I might have. I also really appreciate the tutoring hours available for students. I can ask the student tutors about anything that confuses me, and they will help me to understand the material.