Agricultural Science  Major: Areas of Specialization
In addition to the core set of agriculture courses required of all agricultural science majors, each student must also choose at least 15 hours of courses to include in their Area of Specialization. The chosen courses are designed to prepare each student for a specific career within Agriculture.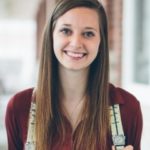 My favorite aspect of Truman is the sense of community. I love knowing so many people around campus and having so many great opportunities that I might not have at a larger university.