Master of Arts in Education: Teaching Employment Opportunity Websites
Looking for a Teaching Job?
To assist in your job search, the following web sites should be helpful.
Most states have a website for teaching jobs specific to their state.
State Websites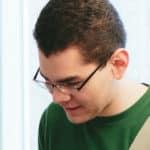 I love the easiness to get to know your professors and the resources that are available for students. It is easy to see the faculty's dedication toward the students' success, and I especially like that we are constantly challenged to be better.