Master of Arts in Education
Master of Arts in Education
Learn to lead the next generation with a combination of hands-on teaching experiences and in-class study from experts in their field.
Our MAE graduates are issued teaching certificates by the Missouri State Department of Elementary and Secondary Education. Want to work outside Missouri? Complete the MAE, then work with our certification officer to begin the process of certification in another state.
Why Truman?
Experienced educators are your mentors
Graduate in as little as one year

95% six-month employment rate
Accreditation
Recognized by the Missouri Department of Elementary and Secondary Education (DESE).

Truman State University is a member in good standing of the Association for Advancing Quality in Educator Preparation (AAQEP), a national accrediting organization recognized by the Council for Higher Education Accreditation. The programs listed below have been awarded full accreditation by AAQEP through June 30, 2029. Full accreditation acknowledges that a program prepares effective educators who continue to grow as professionals and has demonstrated the commitment and capacity to maintain quality.
Master of Arts in Education, leading to initial certification in the following areas:

Biology 9-12

Chemistry 9-12

Elementary 1-6

English 9-12

French K-12

Mathematics 9-12

Mild to Moderate Cross Categorical Special Education K-12

Music-Instrumental K-12

Music-Vocal K-12

Physical Education K-12

Physics K-12

Social Science 9-12

Spanish K-12




Three add-on certification areas are also included in the accreditation:

English Language Learners K-12

Gifted Education K-12

Health K-12



MAE Specialty Area Requirements
Teaching Certification Programs
Elementary Education Certification

1st grade through 6th grade

Secondary Education Certification

Biology
Chemistry
English
Mathematics
Physics
Social Studies/History
Speech and Theatre

K-12 Certification

French
Latin
Music
Physical Education
Spanish
Special Education
Student Organizations
Professional organizations popular with education students include the National Education Association (NEA) and the Student Missouri State Teacher Association (SMSTA),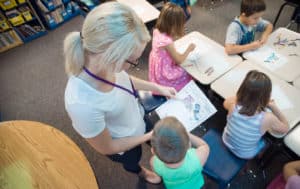 Field Experience
The MAE program provides you with a variety of opportunities to participate in classroom activities working with students.
Financial Aid
Enrolled students taking at least six credit hours per semester are eligible for federal financial aid programs. The federal TEACH Grant can help you pay for college if you plan to become a teacher in a high-need field in a low-income area.
For more information, see our Financial Aid Resources for Graduate Studies or contact the Financial Aid Office at (660) 785-4130 or finaid@truman.edu.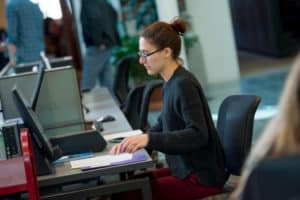 Virtual or In-person
Get an inside look at program specifics, tour your learning environment, and meet your professors.