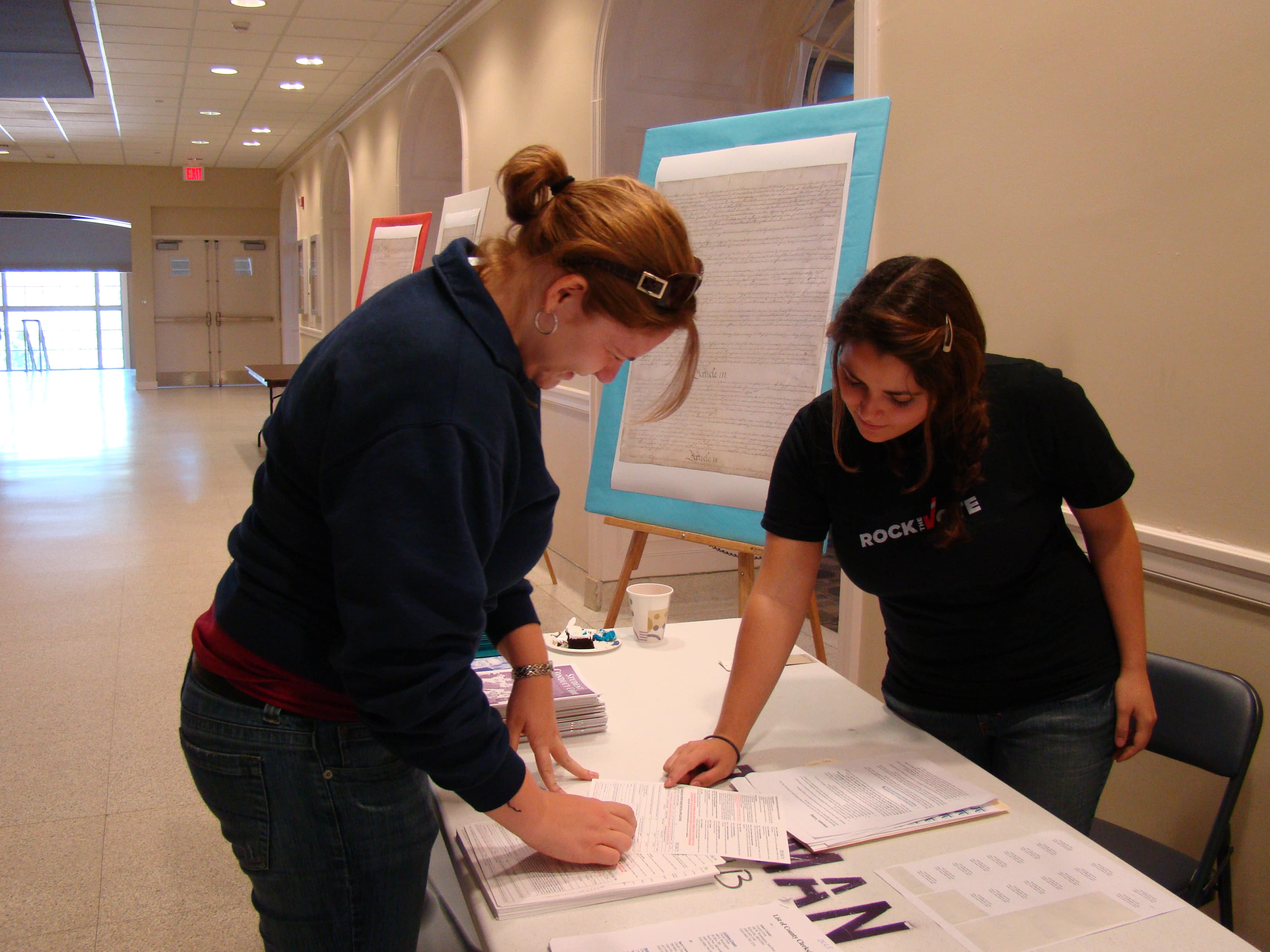 On-campus residents may vote in the Student Union Building (SUB) Down Under if they are registered in Adair County. Voters should consult their Voter ID cards to find their polling location. If you recently changed addresses or registered to vote and do not have a voter ID card, you should contact the Adair County Clerk's Office to make sure you are registered.
Truman State University strongly encourages students to register to vote and to exercise that privilege and responsibility in local, state, and federal elections.
If you have any further questions about voting, feel free to contact the Adair County Clerk's Office.
Adair County Clerk's Office
106 W. Washington (Courthouse, 2nd floor)
Kirksville, MO 63501
660-665-3350
Website:  adaircountymissouri.com/adair-county-clerk/
Hours:  Monday-Friday; 8:30 a.m. – Noon; 1:00-4:30 p.m.
Out-of-State Voter Registration Forms:  Out-of-state students may obtain the national mail-in voter registration form and mailing address information for their state or county election office online.
Not Sure if You are Registered to Vote in Missouri?:  If you have questions about whether you are already registered to vote in Missouri, you can check your voter registration or the Adair County Clerk's Office (660-665-3350) can verify if you are registered to vote anywhere in Missouri.
Have You Moved?  If you have moved since you registered to vote, you need to update your address with the County Clerk's Office in the county where you registered.  In Adair County, you can update your address by calling or visiting the County Clerk's Office (660-665-3350).
Absentee Voting Information:  Information can be found on the Missouri Secretary of State's How To Vote website. If your absentee ballot needs to be notarized before being submitted, the Business Office located in McClain Hall can provide notary service for you.  The office is open from 8 a.m. until 5 p.m. Monday through Friday.
Information about other states absentee voting can be found on the U.S. Election Assistance Commission website.
Truman State University hopes that you will take advantage of your right to vote and make an informed decision.
---
Other Helpful Websites
 The right to vote is a significant privilege and responsibility as a United States citizen. The Higher Education Act of 1998 requires institutions of higher education to make a "good faith effort" to get their students registered to vote.  This website partially fulfills that institutional responsibility under federal law.