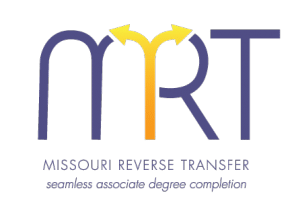 What is Missouri Reverse Transfer?
The process of allowing college students or former college students who have completed credits for an associate's degree to receive that degree even if they have transferred to a different college or university, or stopped out of higher education altogether.
Missouri has moved forward with a statewide policy to help more Missourians earn degrees.
More information on Missouri Reverse Transfer can be found at the Missouri Department of Higher Education website.
What are the benefits?
Earn your Associates Degree while pursuing your bachelor's degree
Possible Career Advancement with earned associate degrees
Qualify for More Jobs
A degree can help you earn more money
Possibly meet general education requirements at your four-year transfer institution
Are you eligible?
You must have earned a minimum of 15 credit hours at a single two-year institution to be eligible for a reverse transfer degree.  Students are not eligible for the program if they currently possess an associate degree or higher.
How to participate?
To participate in the Missouri Reverse Transfer, we need permission to share your transcripts with your two-year college.  Please log into TruView and complete the form to opt in or out.  The form is located under the student tab then Student Data;Courses and Grades.
Do you have questions?
Get your answers from the Truman Reverse Transfer Coordinator or through our FAQ.
Truman State University Contact Information
Kim Titus
Associate Registrar, Reverse Transfer Coordinator
(660) 785-4143
registrar@truman.edu