You can use  your passion for sound judgment and make a difference in the world by pursuing a career in law. No matter what major you pursue at Truman, our pre-law studies are designed to ensure you're well-prepared for law school and beyond.
Excellent Preparation for Law School
Our focus on the liberal arts and sciences means you can select any of the majors offered at Truman and get a well-rounded education that you can apply to your future career as a lawyer. As an undergraduate student at Truman, you develop your critical-thinking, analytical, and communication skills making you a stronger law school applicant. You also enhance your educational experience further through research, internships, and study abroad.
Collaborative Learning Environment
At Truman, you're part of a lively community of learners. In our small class setting, you develop close working relationships with dedicated professors who advise you on courses, law school and career options. Expand your network and meet other students with similar interests by joining any of Truman's 240+ student organizations, such as the Pre-Law Club and Mock Trial Team. Or join the Debate Team/Forensics Team, one of the most successful and longest-running programs in the nation.
Our Graduates Succeed
As an undergraduate student at Truman, you get a high-quality education that provides a solid foundation for law school. And with a bachelor's degree from Truman in hand, the odds of getting into law school are in your favor. A sampling of graduate and law schools attended by our graduates includes:
Baylor University
Florida State University
Saint Louis University
University of Indiana
University of Iowa
University of Missouri-Columbia
University of Missouri-Kansas City
Washington University in St. Louis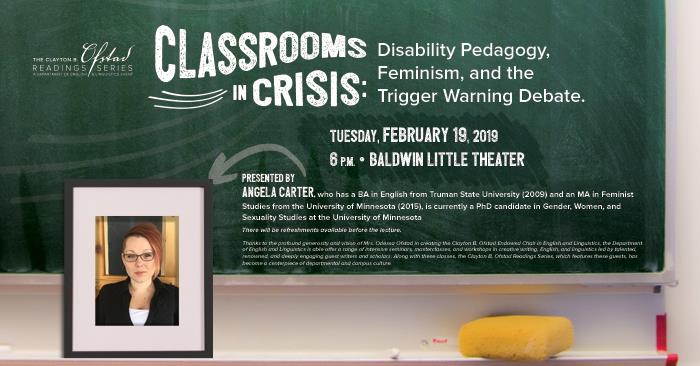 Clayton B. Ofstad Reading Series to Feature Alumna
February 18, 2019
Clayton B. Ofstad speaker Angela Carter will present "Classrooms in Crisis: Disability, Pedagogy, Feminism, and the Trigger Warning Debate" at 6 p.m. Feb. 19 in the Baldwin Hall Little Theatre.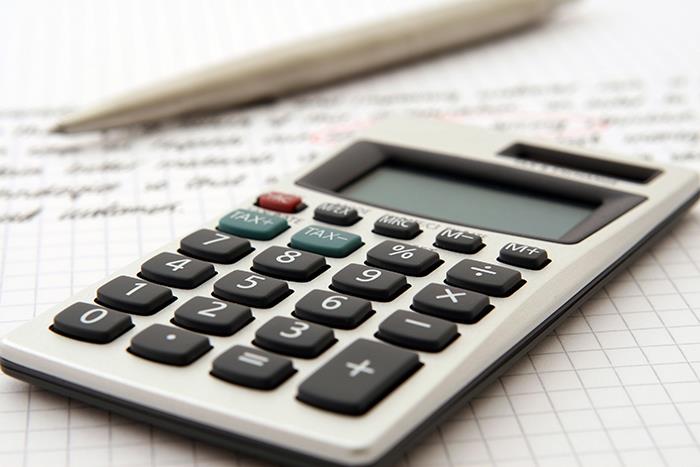 Econ Speaker Series to Examine Next Recession
February 18, 2019
Featured speaker Dr. Arun Raha will discuss "What Will the Next Recession Bring? Another Financial Crisis: Not This Time" at 7 p.m. March 4 in the Baldwin Hall Little Theatre.