If you're curious about the system of justice and want to become a more informed and better citizen, you can pursue a minor in criminal justice at Truman. The minor in justice systems complements any major offered at Truman and any career path you choose.
Pursue Your Passions

When you pursue a justice systems minor, you learn about the components of the justice system and the causation of crime. Join Truman's Mock Trial Team to see what the courtroom experience is like. Or join Lambda Alpha Epsilon and compete in academic, physical agility, crime scene investigations and marksmanship competitions.
Supportive Learning Environment
With the small size of our Justice Systems Department, you'll find it's easy to make friends with fellow students who share your passion for learning and who become helpful study partners. Small class sizes also ensure frequent one-on-one interaction with your professors who are willing to offer advice and guidance.
News
March 28, 2019
Fred Shaffer, professor of psychology, received the Distinguished Scientist Award at the Association for Applied Psychophysiology and Biofeedback AAPB Scientific Meeting held in Denver March 13-16. The conference brings clinicians, physicians, researchers and professionals involved with biofeedback and applied psychophysiology together to exchange information, ideas, scientific data and to share experiences. Shaffer was also one […]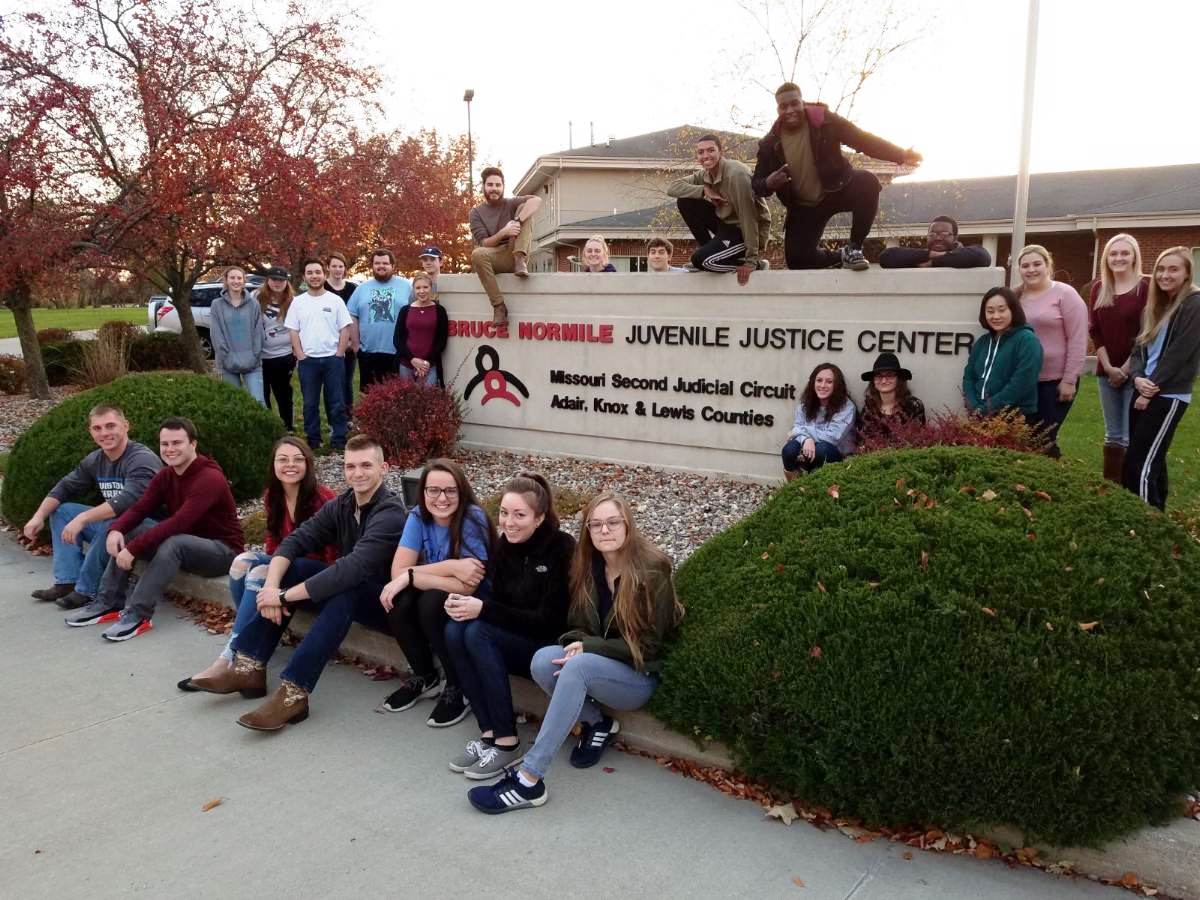 Justice Systems Class Tours Juvenile Center
December 5, 2018
The Justice Systems Juvenile Delinquency class toured the Bruce Normile Juvenile Center in Kirksville with alumnus Kevin Martin on November 1.
Events