Whether you're looking for a career in politics, law, teaching, grassroots organization or political consulting, there's a place for you here as a political science major or minor at Truman.
A Focus on Undergraduate Education in Small Classes
Unlike many universities where students are taught in a large auditorium by graduate students, your classes at Truman are small and taught by professors with doctorates. You'll quickly learn why Dr. John Walke, past-president of the American Political Science Association, called it the best undergraduate political science program he had ever seen.
Learn to Lead
Learning the underlying theories that drive political behavior gives our students a deep understanding of why things happen in the world of politics – and helps them find a place in it. Our program focuses on cultivating the strong research, writing and oral presentation skills necessary to achieve in this ever-changing field, wherever you choose to take your career.
Build Critical-Thinking and Research Skills
Our program develops strong critical thinking and analytical skills. You'll work one-on-one with faculty on their research—many times faculty will co-author papers with students—and present together at conferences or publish them in professional journals. This experience gives you the edge when you start your career, often leading to opportunities before you even graduate.
Be Competitive for Top Graduate Schools and Law Schools
As a Truman political science graduate, you'll be nationally competitive for careers and further education after graduation. Since 2003, we have placed 79% of our graduates in law schools or graduate programs. Here are just a few places our students end up:
Harvard Law School
Duke University
University of Chicago
Syracuse University
Ohio State University
University of Michigan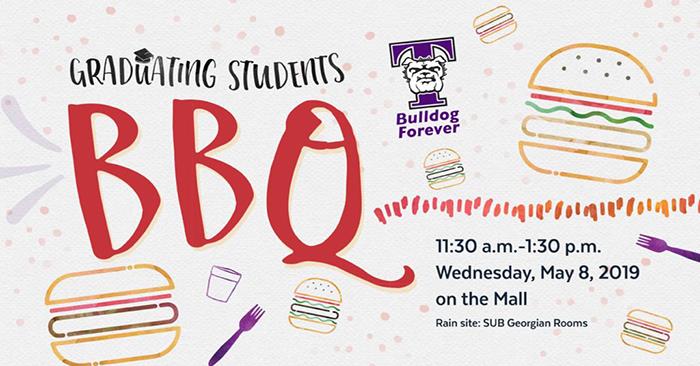 BBQ Celebrates Graduates
April 15, 2019
The complimentary meal includes burgers, hot dogs, drinks and dessert. Vegetarian, vegan and gluten-free options are available on request.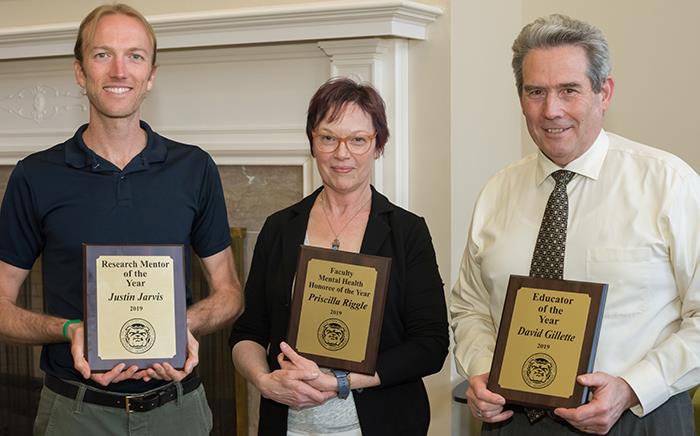 Academic Accolade Banquet Winners Announced
April 15, 2019
David Gillette, Priscilla Riggle and Justin Jarvis were selected as Educator of the Year, Faculty Mental Health Honoree of the Year and Research Mentor of the Year, respectively.