Art History Minor
With a minor in art history, you will learn about the monuments and principal artists of major art periods of the past, gaining a broad understanding of the art of the twentieth and twenty-first century.
Art History focuses not only on the material aspects of cultural expression, but also how art reflects other aspects of society, including history, politics, religion, science, and technology. You'll gain experience looking at art and thinking about the broader issues of the interaction between art and society, and the intersection of economics, religion, and science with visual expression and the built environment.
The art history minor pairs well with any major.
Art Studio Minor
If you want to improve your practical art skills while at Truman while majoring in another field, consider adding the art studio minor to your course of study.
After taking Observational Drawing and Figure Drawing, you'll be able to pursue your own selection of courses from our studio classes like ceramics, fibers, painting, photography, and sculpture to choose an emphasis for your minor. Faculty will continuously evaluate your portfolio for proficiency as you progress into the upper-level studio courses.
Design Minor

If you want to develop above average skills in digital literacy, creating graphics, design layout and content/project management while at Truman, consider adding the design minor to your course of study.
After taking Observational Drawing, Design Software and Process, Typography, and Graphic Design I,  you can select from several upper-level design course options to complete the minor requirements.
See the Art Major & Minor FAQ for more info about the art program.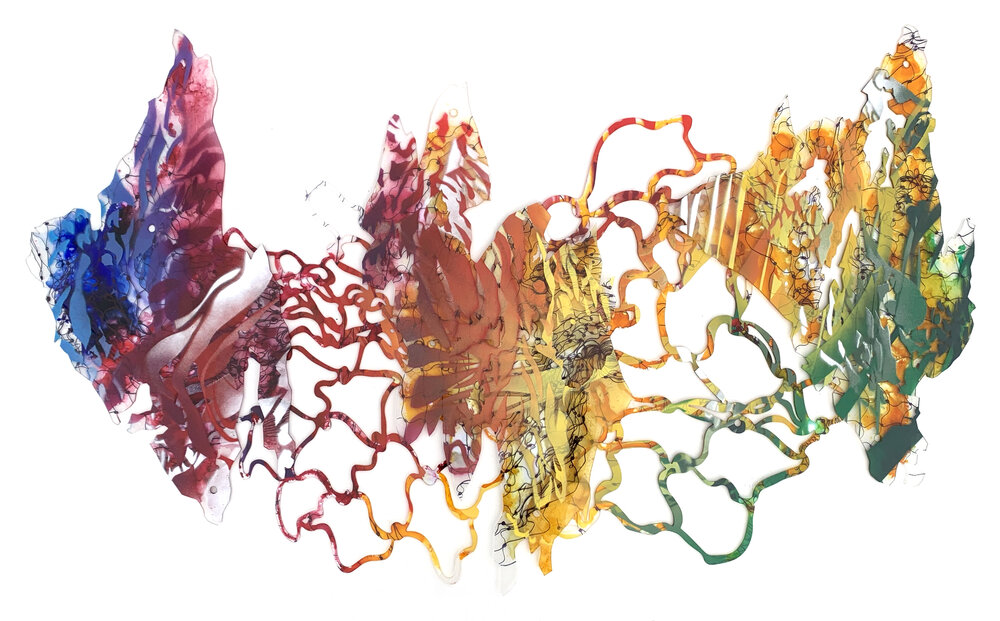 Lindsey Dunnagan Exhibits in Kansas City
January 14, 2021
Professor Lindsey Dunnagan has told us about her current exhibition at Weinberger Fine Art in Kansas City, MO. The Exhibition is titled "Northern Catch" and she writes: This series is a pleasure project inspired by my childhood of growing up in Anchorage, Alaska where I spent time by the ocean and watched the sky for…Read more Lindsey Dunnagan Exhibits in Kansas City
November 25, 2020
We have just received word that Natalie Gruber and Madilyn McClain both were awarded Grants-in-Aid of Scholarship from Truman's Office of Student Research to support their BFA Capstone projects next semester. Both are painting majors.