Spring 2020 Deadline Extended to December 1, 2019
There is still time to apply to Truman for Spring 2020 admission! Applications that are not completed in time to get a visa for the Spring 2020 semester can be deferred to Fall 2020 admission consideration. Let us know by email to intladmit@truman.edu if you would like to have your application considered for Fall 2020 admission.
Our mission at the Center for International Students is to recruit a diverse and highly qualified international student population and empower them to be successful at Truman and throughout their lives.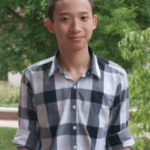 The atmosphere at Truman is warm. People here are friendly and are willing to help you whenever you need it. Also, there are plenty of organizations available to help international students to make new friends, understand new cultures, and enjoy life in America.