Two Pursuits, One Application
Truman does not require a separate scholarship application for competitive scholarships, saving you the time and the hassle of finding a scholarship you qualify for. All materials that you submit with your application for admission are reviewed in the competitive scholarship selection process. Competitive scholarship selections occur December through early February.  Submit your admission essay and activities list prior to December 1 for maximum consideration.
| Competitive Scholarships | Qualifications for Consideration | Award Amount(s) |
| --- | --- | --- |
| General John J. Pershing | Top candidates have exceptional academic and co-curricular accomplishments and are typically in the top 3% of their HS class with ACT or SAT scores in the top 3% nationally. Must be accepted by Jan. 15 for consideration. | Twelve awards annually. Covers tuition, some fees, and average on-campus room and meal plan annually, plus a one-time $4,000 study abroad stipend. Supersedes other Truman funded awards. |
| Harry S. Truman Leadership | Missouri residents who demonstrate impactful classroom, school and/or community leadership. Designed to invest in the development of tomorrow's leaders, recognizing the value of diverse contributions in Truman's community. | Limited number of $12,000 per year awards granted annually that assist with tuition and on-campus room and meal plan costs, plus a 4 year leadership development program. Supersedes other Truman-funded awards. |
Give Us The (Extra) Goods
Although not required, students who provide details about their extracurricular involvements by submitting an activities list or résumé will have a stronger scholarship application. To make sure that you receive consideration for the most relevant awards, submit your document(s) with your admission application. Active outside of school? We would love to hear about that, too! Providing details about your volunteer efforts or how you started a new organization are welcome additions to your file.
Competitive Review
The Competitive Scholarship review process begins in early December and continues until all awards have been distributed. Many competitive awards can be stacked with both automatic and other competitive scholarships. Additionally, all competitive scholarships are renewable according to our Scholarship Renewal Guidelines.
But I'm A Transfer Student
Transfer students are eligible for a number of competitive awards, too! Head over to our transfer scholarships page to learn about requirements and when you should complete your transfer application.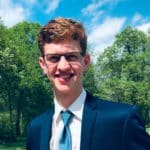 Having this extra money will allow me to get that much closer to my goal of becoming a veterinarian so that I can spend more time studying and not working. I have had lots of experience around animals and have worked in a vet clinic for over three years. Working there reassured me that vet school can be attainable if I set my mind to it and work hard enough and with this scholarship, I am that much closer.