As a link between all the modern Romance languages, studying Latin provides insight into the workings of many modern languages. About two-thirds of English words come from Latin, and many Latin expressions — "Carpe diem" and "Seize the day" — are still used in English today.
Wide Applications Across Disciplines
Take Latin at any level (elementary, intermediate, and advanced) or even a course in Latin prose composition. You will read texts based on Roman comedy while studying the fundamentals of Latin at the elementary level; prepare intermediate readings from authors such as Cicero, Sallust, Ovid, Catullus, and Apuleius; and do advanced work in epic poetry, drama, philosophy, Medieval and Renaissance Latin, and history.
Many disciplines are related to Latin – such as art history, rhetoric, ancient history and philosophy. Expand your interest in Latin by taking courses in Greek or Roman literature in translation, mythology, classical civilization, and gender studies, or pursuing a Classics major.
Lively Learning Community
At Truman, you will find yourself collaborating with other high-caliber students in class – over lunch in the Student Union Building, on the Quad, and in the many group study areas scattered around campus. You can work closely with a professor on research, even as a first-year student. Start expanding your professional network through internships and student organizations like the Classics Club for a chance to meet like-minded peers at meetings and conferences. Truman has resources to ensure your success, including a Language Learning Center with access to some of the most advanced language learning aids.
Highly Transferrable Skill Set
You will find a fluency in Latin helpful in the fields of business, religion, library science, law and medicine, where writing and communication are crucial and many Latin terms are used. The analytical tools you develop in translating difficult works will serve you well when analyzing such things as court decisions and financial reports. Whatever you choose to pursue, add a background in Latin to your toolbox for success.
June 16, 2021
Dr. Amy Norgard (Classics) has been appointed as the Vice President for the State of Missouri for the Classical Association of the Middle West and South (or CAMWS).  Through this position, Dr. Norgard will collaborate with representatives from other states to promote the discipline of Classics within the state, region, and nation. The position is […]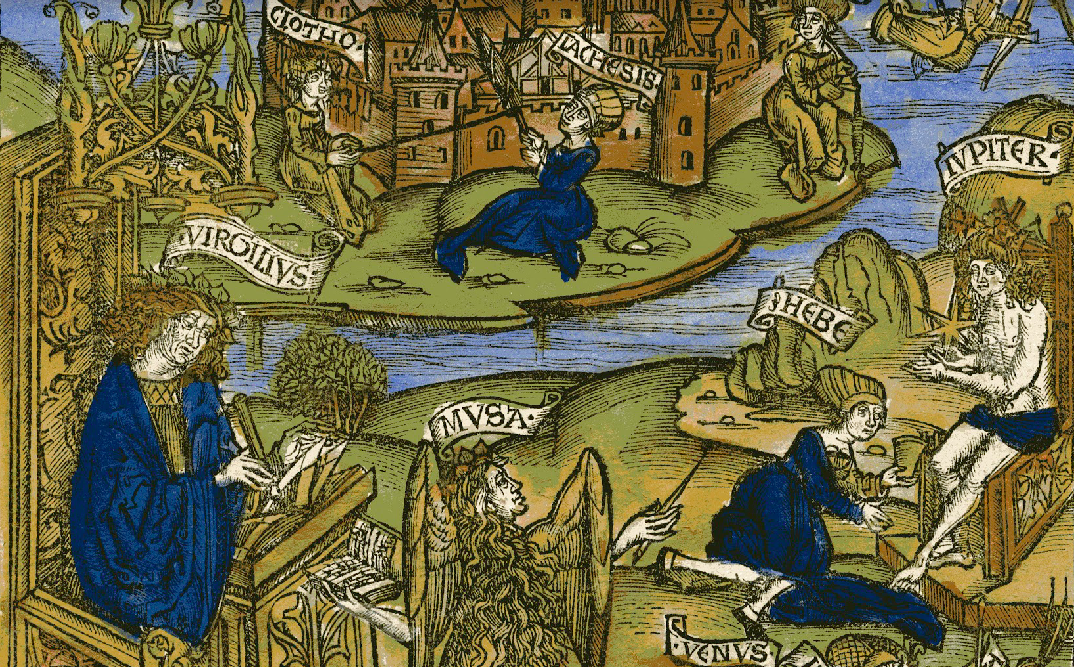 APDC Cross-Disciplinary Course Collaboration Grant awarded to Dr. Amy Norgard
May 1, 2021
Dr. Amy Norgard (Classics) has been awarded an APDC Cross-Disciplinary Course Collaboration Grant with Prof. Laura Bigger (Art) that will bring together Latin and art students in a joint project. Through engagement with Sebastian Brant's 1502 edition of Vergil's corpus housed in Truman's Special Collections, art students in Printmaking I (ART 217) and advanced Latin […]