As a classics major at Truman, partake in the great traditions of a classical education and discover the fascinating ways the influence of ancient Greece and Rome prevail today. Cultivate your skills of inquiry, analysis, and communication through a combination of our rigorous curriculum and extensive research and study abroad opportunities.
You might combine your classics major with English, history, or another foreign language and increase your marketability for teaching. If you're pursuing a degree outside of classics, you can complement it with a classical studies, Ancient Greek or Latin minor.
An Extraordinary Breadth of View
Explore the cultures of ancient Greece and Rome, from the beginning of Greek civilization to the fall of the Roman empire. Classics is a rich and varied field of study that draws together languages, literature, history, philosophy, art, and cultures of the ancient Greeks and Romans. You have the freedom to select the field of emphasis that suits you best—pursue a comprehensive background in the Ancient World, or focus on Late Antiquity/Medieval Studies.
Beyond the core, you can choose from courses in other areas – whether you want to focus on both Greek and Latin languages in preparation for teaching or graduate school in classics, or just take more courses on art, or history, or philosophy to complement another major. Few majors are so flexible.
Lively Learning Community
At Truman, you will find yourself collaborating with other high-caliber students in class. You can work closely with a professor on research, even as a first-year student. Truman has resources to ensure your success, including a Language Learning Center where you can access advanced language learning aids.
Perhaps you will write a paper about a Greek temple, then travel to Greece for study abroad and stand in the shadow of the temple. Start expanding your professional network through internships; develop leadership skills in student organizations like the Classics Club; hold a national office in Eta Sigma Phi or work with the Missouri Junior Classical League. You may even decide to get some teaching experience as a peer tutor, preceptor for the University's Joseph Baldwin Academy, or doing service learning with the local schools.
Learning Useful Pursuits
There is a lot to be learned from the classics. By bringing the ancient world to life, you learn how to demonstrate your mastery of critical thinking about complex evidence in both written and verbal form. Participating in debate predicated on facts as well as your imagination becomes second nature. A background in classics benefits students interested in advanced study in politics, religion, English and comparative literature. And it also lays a strong foundation for law, medicine, seminary and professional degrees.
Our graduates have gone on to careers in:
teaching
law school
medical school or other health professions
seminary
graduate study in library science, museum studies, education, and related fields
graduate study in classics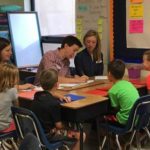 Tutoring the kids at Ray Miller in Latin has allowed me to give enthusiastic kids the gift of the language that I love so much, and within the span of months we saw them gaining the benefits of a Classical education in their linguistic capability, critical thinking skills, and most importantly, their enthusiasm!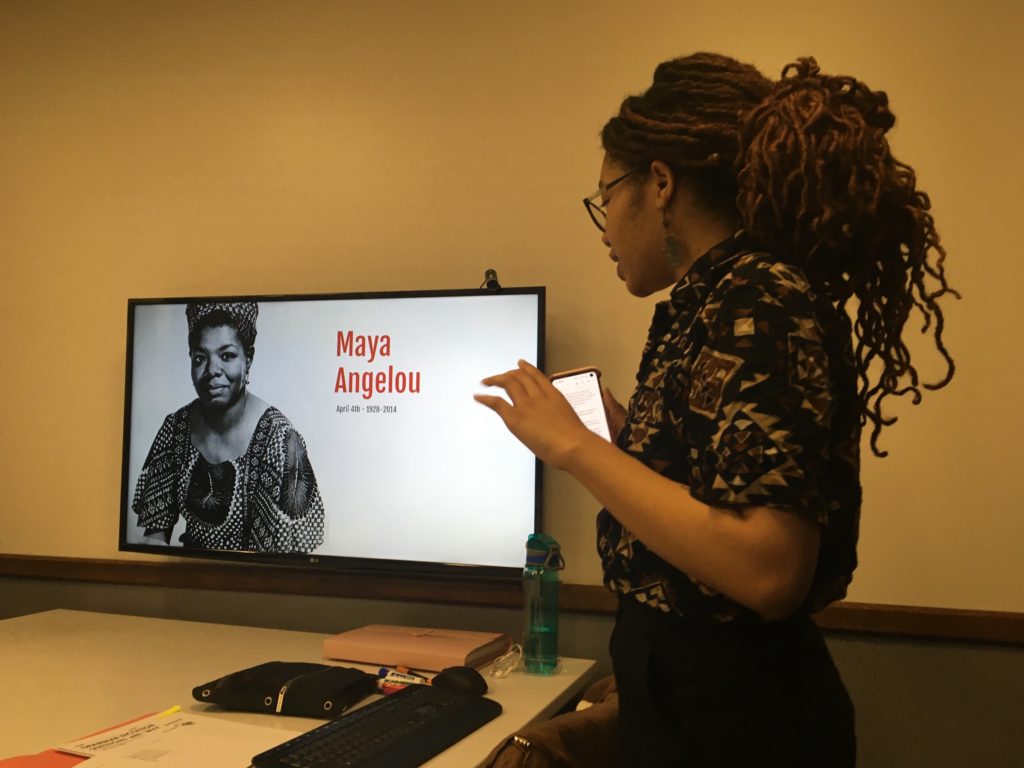 United Speakers – Black History Month
March 2, 2020
United Speakers is constantly working to find creative ways to help the Congolese population of Kirksville expand their knowledge of the English language. As this month is Black History month they have been teaching lessons that center around the theme of African American artists. Junior, Taj Butler has been striving to create interactive lessons about […]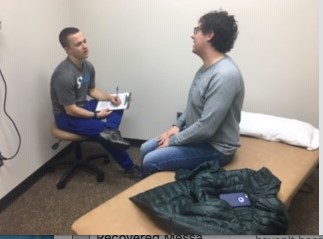 CML/MAE visit ATSU
January 21, 2020
Shortly before winter break, MAE student Ian Crane and pre-MAE students Zyanya Hernandez and Adrianna Ovalle worked at ATSU to help in patient simulations in Spanish.  Accompanied by their advisor, Dr. Stacy Davis (CML/ED), these future Bulldog language instructors had a great time building cross-campus and community connections. Keep up the good work!!