National rankings consistently praise Truman State University, and the message is loud and clear—Truman has a longstanding reputation for providing an exceptionally high-quality education paired with an outstanding economic value. As a result, Truman is consistently ranked among the nation's best colleges and universities. And you don't have to take our word for it. Here's what others are saying about Truman State University.
One of the Best Universities in the Midwest
One of the Best Values for High-Quality Academics
Named among "200 Schools with Exceptional ROI for Your Tuition Investment." More»
—Princeton Review, The Best Value Colleges (2019)
Recognized as one of the best master's universities in the nation coming in at No. 7. More»
—Washington Monthly (2018)
The highest rated Missouri public school to be included in the 2018 Best College Values ranking." More»
—Kiplinger's Personal Finance (2018)
One of 10 public colleges named as a "Best Buy" school noted for its quality academic offerings and affordable cost. Truman is the only Missouri institution to be included. More»
—Fiske Guide to Colleges (2019)
No. 1 on the list of best values for public colleges and universities. More»
—Consumers Digest (June 2015)
"A nationally recognized leader in curriculum innovation and one of the best education values in the nation."
—Barron's Best Buys in College Education (11th edition)
One of the top 10 most affordable public universities for in-state students; the only Missouri school to make the top 10. More»
—AffordableColleges.com (2018)
One of the best colleges for the money. More»
—CollegeFactual.com (2019)
A College of Distinction
Recognized for commitment to engaged students, great teaching, vibrant community, and successful student outcomes. A College of Distinction is:

Nationally recognized by education professionals as an excellent school.
Strongly focused on teaching undergraduates.
Home to a wide variety of innovative learning experiences.
An active campus with many opportunities for personal development.
Highly valued by graduate schools and employers for its outstanding preparation.
—www.collegesofdistinction.com (2018-2019)
Preparing Students to Make a Difference
Truman is one of only about 25 universities nationwide to have a Peace Corps Prep partnership and is one of the top universities in the nation for producing Peace Corps volunteers.
Truman is included on the list of U.S. colleges and universities that produced the most 2018-19 Fulbright students. More»
Talented and Smart Athletes
Truman is one of five NCAA Division II public schools nationally that boasts an Academic Success Rate of 88% or above. Truman is the leader among the six GLVC public schools and the eight Division II schools in the state of Missouri.
Truman has 247 student-athletes who have been named Academic All-GLVC while 11 Truman teams have earned Academic All-GLVC honors.
Truman has been a national leader in producing Academic All-Americans with 114 since the program's inception in the 1950s.
—College Sports Information Directors of America, cosida.com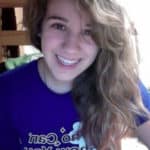 The liberal arts and sciences have taught me not what to think, but how to think. I feel incredibly blessed to have had the opportunity to sit and think and talk through complex ideas with the leaders in their respective fields. This university has prepared me, not for a specific career with one skill set, but the tools to succeed in an ever increasingly diverse and complex society.