One of the Best Universities in the Midwest
Truman has a longstanding reputation for providing an exceptionally high-quality education paired with an outstanding return on investment. As a result, Truman is consistently ranked among the nation's best colleges and universities.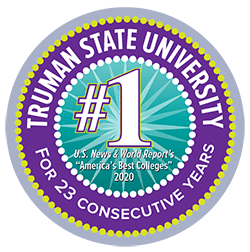 No. 1 public school in the Midwest region for 23 years running. Truman is also No. 7 overall and the only Missouri public school in the top 75.
More»
—U.S. News & World Report
"America's Best Colleges" (2020)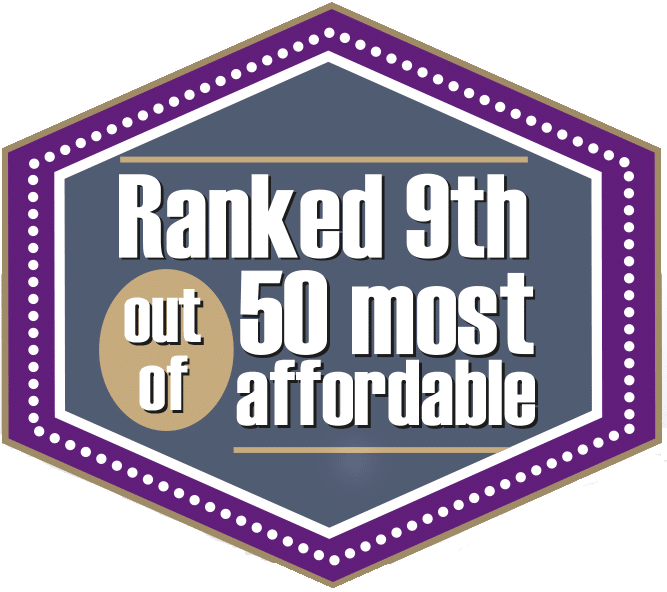 Ranked No. 9 in the top "50 Most Affordable In-State Public Universities." Truman is the only Missouri school to make the top 10. More»
—AffordableColleges.com (2019)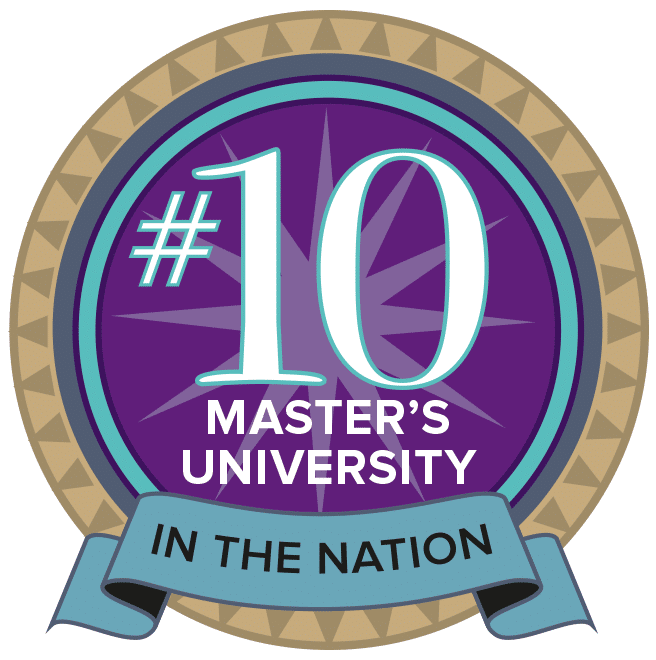 No. 10 best master's university in the nation. Truman is the only Missouri public school to be included on the entire Master's University list, which ranks 200 institutions.
More»
—Washington Monthly (2019)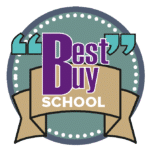 One of the top 10 colleges named as a "Best Buy" school for offering outstanding educational value. More»
—Fiske Guide to Colleges (2020) 
---
One of the Best Values for High-Quality Academics
Named among 200 Schools with Exceptional ROI for Your Tuition Investment. More»
—Princeton Review, The Best Value Colleges (2019)
Ranked among the 500 Best College Values in the nation, coming in at No. 55. More»
—Kiplinger's Personal Finance (2019)
Nationally recognized as a leader in curriculum innovation and one of the best education values in the nation.
—Barron's Best Buys in College Education (11th edition)
Ranked as No. 64 on the list of best public colleges in the U.S., and No. 14 in the Midwest. More»
—Business First (2019)
Named as one of the best colleges for the money. More»
—CollegeFactual.com (2019)
The only public university listed on the 30 Best Liberal Arts Colleges in the Midwest. More»
—Great Value Colleges (2019)
A College of Distinction
Recognized for commitment to:
Preparing Students to Make a Difference
One of only about 25 universities nationwide to have a Peace Corps Prep partnership, Truman is one of the top universities in the nation for producing Peace Corps volunteers.
Truman is included on the list of U.S. colleges and universities that produced the most Fulbright U.S. students in 2020. More»
Talented and Smart Athletes
Truman is one of five NCAA Division II public schools nationally that boasts an Academic Success Rate of 88% or above. Truman is the leader among the six GLVC public schools and the eight Division II schools in the state of Missouri.
Truman has 247 student-athletes who have been named Academic All-GLVC while 11 Truman teams have earned Academic All-GLVC honors.
Truman has been a national leader in producing Academic All-Americans with 114 since the program's inception in the 1950s.
—College Sports Information Directors of America, cosida.com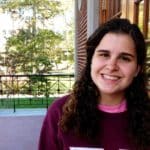 Truman provides its students with an abundance of opportunities that prepare us for success. The number of resources we have on our campus for academic support, emotional support, social support, career support, financial support, and so many others is truly incredible and is something I feel fortunate to have available to me.