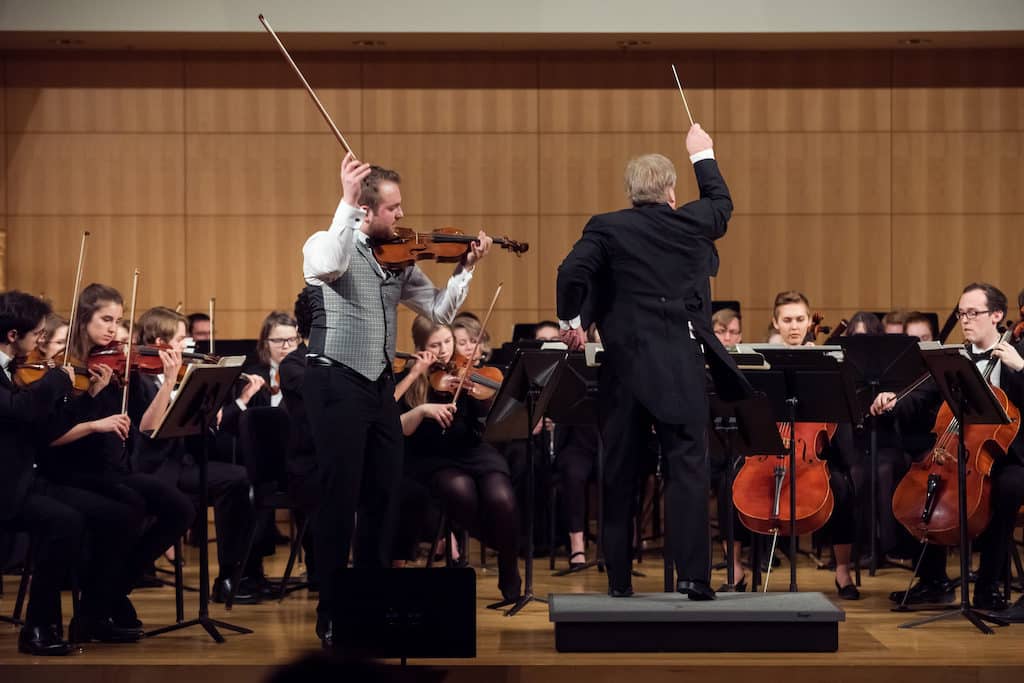 Studying Music at Truman
As a music major at Truman, you study privately with renowned artists and teachers and have the opportunity to perform in nationally recognized ensembles.  Our program is fully accredited by the National Association of Schools of Music.
With approximately 130 music majors, the Music Department is a lively community of learners — large enough to offer a wide variety of music classes, ensembles, facilities, activities, and scholarships, yet small enough to give you the individual attention you need to succeed.
Pursue your own path
Whatever your interest, there's a place for you here. Choose one of three distinct paths:
The Bachelor of Music, with an emphasis in Performance or Composition, is the professional degree requiring a high level of proficiency, with 65 percent of the program devoted to music courses.
The Bachelor of Arts in Music, Pre-Certification prepares you for a fifth-year Master of Arts in Education professional teaching degree with two options for emphasis—instrumental or vocal.
The Bachelor of Arts in Music with a Liberal Arts Concentration gives you the background you need for careers in music scholarship and library science.
Or supplement your non-music major with a Music Minor, Musical Theatre Minor, or Jazz Studies Minor. We also offer a graduate Master of Arts in Music — and if you want to teach, consider our Master of Arts in Education (MAE) program.
Dedicated professors will guide, mentor, and challenge you while encouraging you to pursue everything that intrigues you. In addition to private lessons in voice, instrumental, and composition, you can audition to play and sing in as many ensembles as your schedule permits.
Check out our Music Student Handbook for more in-depth information.
Latest News
April 22, 2020
Congratulations to our students who are moving on to graduate school! Hannah Gallamore has been accepted into the PhD/Artist Certificate degree program at the University of Miami (FL) for this Fall.  She has also been awarded a teaching assistantship. Christian Kuhluman, has been accepted into the MM Performance degree program at Colorado State University.  He […]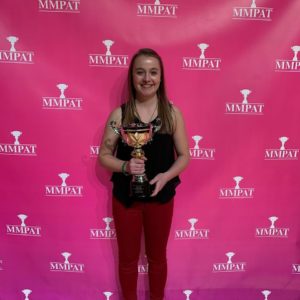 Hannah Gallamore receives Grand Prize
March 16, 2020
Graduate percussion student, Hannah Gallamore, received the Grand Prize at the 13th Annual Missouri Percussive Arts Marimba Competition, collegiate division.  The competition took place Fri-Sat., March 6-7th at the Cowan Civic Center, Lebanon, Missouri.  Guest Adjudicator for the event was internationally-renowned marimba artist, Svet Stoyanov.  Hannah competed against students from throughout the Midwest, hailing from […]
Events