Music Major (BM with Emphasis Groups)
The Bachelor of Music with an emphasis in Performance or Composition provides you with the most musically intense major within the music discipline at Truman. This path prepares you for a career in professional performance in music, composition, or for graduate study in these areas.
Once you have been accepted to Truman, an audition is required for acceptance into this music major.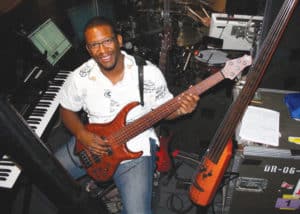 The Bachelor of Music degree lets you explore a wide range of professional fields related to music, and graduates often pursue further study. Common career paths include:
Performer
Arranger
Song Writer
Band Member
Music Director
Agent
Business Manager
Music Historian
Film/TV Composer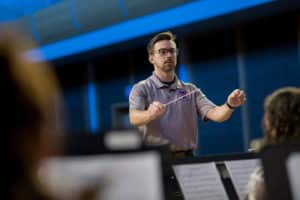 Sixty-five percent of the degree content for the Bachelor of Music is devoted to music courses. Sample courses include:
Performance Emphasis
Music Analysis
Aural Skills in Music
Keyboard Skills
Lyric Diction
Form and Analysis
Music History
Composition Emphasis
Music History
Electronic Music
Applied Music Composition
Arranging
Conducting
Orchestration