In addition to Truman State University's 1,395-seat Baldwin Hall Auditorium, most of the Music facilities at Truman State University are housed in the Ophelia Parrish Fine Arts Building, which includes:
Ophelia Parrish Performance Hall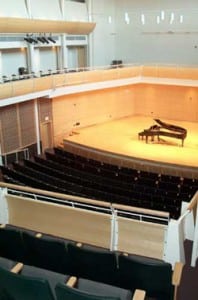 More than 230 performances each year are held in this 500-seat performance hall, including student and faculty recitals, ensemble performances, annual opera performances, and visiting artists' concerts and recitals. The hall also hosts the Truman Gold Medal Competition, New Horizons Music Festival, Composer's Symposium, and American Musicale. It also boasts an integrated digital video recording system to capture performances and live-stream concerts.
Music Computing Lab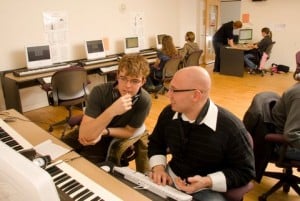 The Music Computing Lab is equipped with thirteen networked Mac workstations, each with a suite of music creation and education software with recording and printing capabilities, connected to a MIDI controller.  This lab is used primarily by music students taking courses in theory, composition, arranging, vocal diction, applied music (for SmartMusic), and band pedagogy.  Students interested in working as staff in the lab for scholarship, work-study, or GSE hours can contact Dr. Charles Gran (cgran@truman.edu).
Electronic Music Studio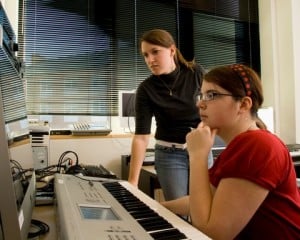 Available for more advanced technological applications in composition, arranging, recording, and production, the Electronic Music Studio contains Mac Pro and iMac work stations equipped with a Mackie MCU Pro mixing interface and Korg Triton synthesizers.  Some of the installed software includes Logic, Digital Performer, Sound Studio, Sibelius, and Finale. It is also the home of the Electronic Music Working Group
Keyboard Skills Lab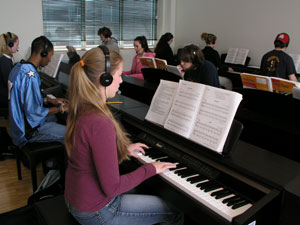 The Keyboard Skills Lab contains 16 Yamaha Clavinovas plus the teacher's instructional unit. This integrated system provides for individual, small group, and large group interaction and is MIDI compatible. Also housed in the room is a 1926 Steinway Grand Piano (Model M) that was completed restored. It is available for individual practice as well as for chamber music rehearsals and master class performances.
Instrumental and Choir Rehearsal Rooms
Ophelia Parrish boasts separate, dedicated choral and instrumental rehearsal rooms with built-in digital audio and video capabilities.
Practice Rooms
Piano
SmartMusic
Jazz Combo
Percussion
Standard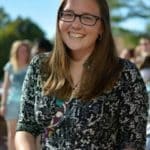 Everyone is so friendly and helpful! I know that when I have concerns, the professors will take time to talk with me and find what they can do to help me in my pursuit in music.