With its unique integration of art and science, the Bachelor of Science in music therapy lets you combine your love of music with a passion for helping others. This degree prepares you for a career as a music therapist by developing your musicianship, performance, therapeutic, and scholarly skills. The program includes rigorous training in music and courses in psychology, biology, nursing, sociology, and anthropology.
Once you have been accepted to Truman, an audition is required for acceptance into this music major.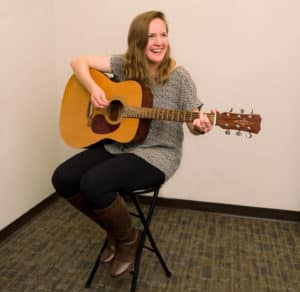 Truman's music therapy program (pending AMTA approval) prepares you to take the exam given by the Certification Board for Music Therapists.
As a board-certified music therapist, you can work with clients of all ages in schools, hospitals, nursing homes, clinics, rehabilitation centers, hospice and wellness programs, and other professional settings.