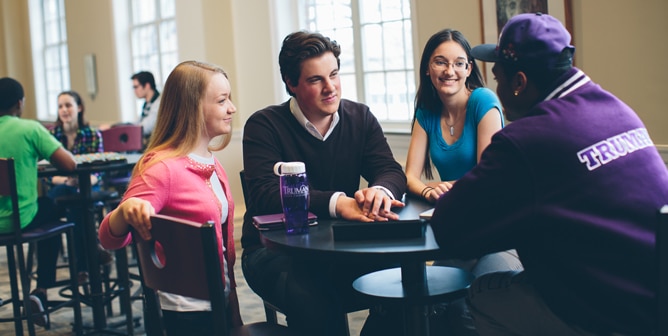 Our University president exemplifies the Bulldog spirit by engaging with the Truman community at activities like Coffee with the President, casual events where any member of the campus community can ask questions about issues facing the University.
The typical Truman student has a thirst for learning. They live and breath their passions. They like to laugh, create, dream, plan, learn, adapt and work hard in everything they do. They inspire each other, care about each other, and want to make the world better.
Student Stories>>
Our professors display a strong commitment to quality teaching by encouraging students to think, to question and to lead. They advise academic clubs and honor societies. They suggest internships and research. And they guide, mentor, and challenge students to explore the questions that matter both in and out of the classroom.
Faculty Stories>>
The curiosity that fuels Truman's intellectual pursuits produces accomplished alumni — people using their skills and knowledge to find better solutions for a wide range of industries and professions. With a network of 62,000+ alumni, the Truman family is pursuing lives as capable professionals, engaged citizens, and supportive colleagues all around the world.
Alumni Stories>>
All across campus, helpful staff can tell you all sorts of information about Truman and answer questions ranging from the location of the best group-study areas in the library to hours for the Rec Center to types of financial aid, including scholarships and work study.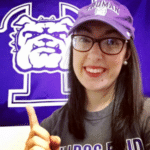 Professors and staff go out of their way to help students. Almost every professor and staff member I interacted with became a mentor to me. For one class project, I had a conversation with my professor about a book I had read that related to my interest in socioeconomics. He ended up connecting me with the author of the book so I could interview her for the assignment. Another professor spent time helping me decide which campus organizations I should invest my time in to meet my professional goals. When applying for internships, the Career Center staff regularly reviewed, and provided feedback on, applications before I submitted them; this helped ensure I had the best chance of getting the opportunities I wanted.